Does anybody has a passion for video and is interested to learn video editing. Film and video editors are in high demand in the entertainment industry. According to a recent survey by an international agency the employment for film and video editors is projected to grow 18% in the next decade.  Now it is high time to consider a career as a video editor.
What is the job of a video editor?
 As a video editor one is responsible to edit an assembly of video material. This material consists of camera footage, dialogue, sound effect, graphics, and special effects. A video editor is responsible for-
Organizing video material with video editing software.
Working in collaboration with video director to determine the overall working vision.
To edit a scene based on directors vision.
Reviewing scenes, script, screenplays.
To assemble Raw footage.
To locate the sequence of the video.
To synchronize sound and story.
Creating a rough cut for director's review.
To supervise assistant video editors.
To keep oneself updated with changes in the industry.
A video editor may work on different projects in addition to films. These projects may include commercials, corporate videos, music videos, television programs, and social media content.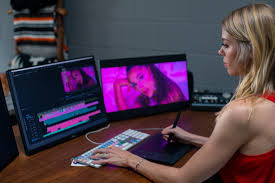 What are the skills required to learn video editing?
There are many qualities required to become a video editor. Most of the skills an aspiring video editor already possesses. Most of the skills one have acquired during a film and sound design program at a creative art college. To give attention to minute details or a detail oriented attitude toward work, mastering the above skills is very much important to become a successful video editor. Video editing skill enables to arrange and alter video shots to create a united structure. In order to edit videos one must possess some technical and soft skill. There is a wide range of roles that utilize or benefit from video editing skill.
These roles include-
Film editor
Television studio editors
Broadcast and sound engineering technician
Senior video editor
Producers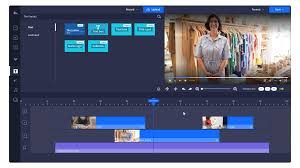 What are the skills required to become a video editor?
Attention to detail- Even the smallest mistake could easily be noticed by video audience. It is a vital work of a video editor to observe everything minutely and manage every detail of a video editing process. A video editor should give keep in mind the camera angle, special effect and continuity of motion. For sound effects and synchronization of the sound and film elements paying attention to details is also necessary.
Good memory- A good memory helps the video editor to keep the timeline of the video straight and remember all the components of video content. Some scenes in a video might have been shot out of sequence, but it is the job of a video editor to arrange the video according to the director's supervision.
Follow Through- Once one start editing a video the job is not completes unless and until one have a final product. Understanding the director's moto is very much important. The ability to stay calm and patience is very much important during high stress situation. One should try to give excellent quality content.
Active listening- A video editor should be a listener also. A very vital part to learn video editing includes one need to pay a hid to what other people's opinion, ask appropriate question and one shouldn't interrupt when idea are being shared.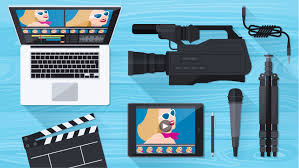 Communication- As a video editor one need to be very much proficient in both verbal and written communication. Video editing is mostly team work. Most of the time will be spent working with other co worker on the set and after that the final version of the video will be edited. One should be very much proficient in written communication as one need to read a lot. One needs to spend a lot of time reading new and revised script.
Work well with others- A video editor should have the spirit of team work. He should ask the director about the vision of the work and how they want to edit the video. As a editor should closely work with cinematographer, sound designer, special effect editor, and other film crew. One needs to keep the deadline of the work in mind and one need to finish the final video project in time.
Flexibility- Throughout the video production process one need to be very much flexible. The director may come at any point of time and ask to change certain parts of the project as to remove a scene or dub a specific sound. One might be flexible to deal with delays in production. One should have the ability to work with tools one have and make changes that might occur during the total production process.
Networking- Succeeding in the movie, film and video industry involves knowing the right people. One need to know the knowledge of film industry and one should stay connected with other people. One may join film group, attend workshop, and try to make friends on stage. Social media is also a effective way to grow networking.
So after knowing about the skill one need to become a video editor if one is interested one should immediately without wasting time join the course and learn video editing.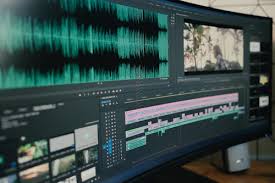 MACC Institute in Park Street, provides course in which you can learn video editing. One might know the nitty-gritty of video editing. Join the course to build a career in video editing. One needs to build the confidence to lead the film editing crew. The institute has a good faculty and good computer lab. It provides placement assistance. After completing the course one might become a video editor. It is no doubt a rewarding profession. One might work as a professional video editor; he might also work in personal projects like family occasion, wedding birthday party's.
So youth hurry up call us in our number or walk in.
This video editing career is a lucrative offer.