If video editing software isn't a vital part of one's content marketing strategy then it is not much that trendy. Web content is just turning towards video whether SEO experts and content marketers are fond of it or not. In fact according to in video investigation online video make up more than 82% of all consumer internet traffic. At least 79% of the population are of the opinion that they are convinced to buy or download a piece of software only just by watching a video. Not much people have much idea of editing a video studio or have a bonafide video specialist to shoot or cut the features. With the right form of video editing software one may one may churn out sleek, professional video content, regardless of experience and keep the content strategy just a bit far of the curve. The best video editing software for beginners in 2022 are discussed below.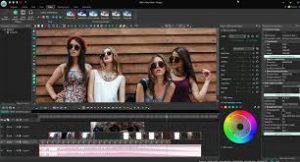 Some of the video editing software's are discussed below-
Apple movie – Those who are working with PC's this software generally doesn't really works. If one is in search of simplicity and elegance Apple i movie is the best software to choose. I movie ten high fidelity filters are the finest thing in video editing game. If one is shooting in his iphone or just editing project on ipad one may use Air drop to wirelessly and seamlessly transfer one project into ones MAC. One of the most salient features is green screen or chroma tools which help in placing the picture in marvellous location. If one wants to just juxtapose the scene with somewhere over the rainbow I movie ties directly with i tunes and garage band so one may easily upload custom track and sound. When one is finally ready to ship into the wild using imessage, Facebook, You tube or any other movie succinctly connected to platform. Some of the salient features of Apple i movie is seamless Apple integration, green screen, audio social platform integration. It is free with the purchase of MAC.
Lumen 5 – It markets itself as a tool that turns blog posts into social promos. The total process is not at all perfect , but one need to do some special effect to get your blog content looking just the way  one wants it , the rest of video creation is a honeymmon period. Merely refining some copy that teases ones blog post, drag and drop some gifs, screen grab, or video clips, one need to add some music. This kind of video will definitely make a mark in Face book and Twitter. The standout features Lumen 5 are blog to social promo creation, drag and drop interface.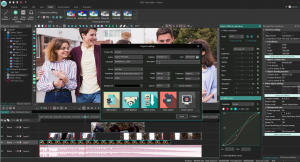 Animaker – Animaker silent feature is its own online video editor that enables anyone to create videos from their own video photo text and audio. Here no video editing experience is required. It is a light weight app that works in web browser, complex timeline layers or complexity. It is necessarily drag and drop experience to narrate one story. The salient feature of this software is light weight app without complex timeline, easy and drag option with real time collaboration.
Nero video– Nero video generally holds its own version on the list. It comes well versed with lot of tricks and effect one may find with other products for video editing supremacy. But beginners might not work with Nero video much. Nero doesn't have the speed and functionality of other software that are used for video editing. The salient feature of Nero is low pricing.
Corelvideo studio – Corel video studio has the salient feature of top of the line product on the list that includes 360 degree VR and 4k support. It is the first video editing software to offer motion tracking. It is a feature that allows one to track a specific object throughout ones cut. Most of the product in the list is well equipped with motion tracking. Video studio is one of the best motions tracking system one of the knocks on Video studio is it speed, which lags behind some of the faster system on the list. Its salient features are motion tracking. If one is looking for simplicity and elegance it doesn't make much better than Apple i movie. The ten high fidelity filters of Apple i movie are some of the classiest in the video editing game.
Filmora from Wondershare – Filmora is Wonder share standard video editing software , a simple high quality video editing software. Wondershare offers Filmora Go and Filmora Scrn for screen recording and video editing. The design is intuitive and very much flexible and it comes with filters overlays motion elements transitions and a small selection of royalty free music.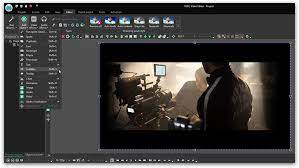 Cyber link Power director – The interface of this software at the end of the day is pretty straight forward. Just one may head to the product page and run through the tutorials. There is an embarrassment of options and effects. If one is not willing to invest time in learning all of them it might be a bit difficult thing. It is salient features are it is light fast rendering. It has a comprehensive suite of effects.
InVideo – Invideo is software that is completely hosted on cloud. One doesn't need to download software or just worry about losing progress. This software is completely browser based. The editor holds up very well even after being well equipped with transitions, stickers, frames, and other trick and feature. The editor is suited to both beginners and advanced users. The editor is well equipped with both beginners and advanced users as beginners may head start by using 4000 templates on platform. Advanced users may start from scratch. The salient features of invideo are 4000 templates no water mark, 8 mm, Stock images and videos.
Adobe Premiere elements – This software was an industry leader in video editing for some time. But many software has surpassed its speed in recent future. The guided Edits makes the Adobe Premiere very much attractive option for beginners. It helps them to take quick edits and advanced project with the help of software. Its salient feature is guided interface. 10. Pinnacle studio- This software is very much equipped with all feature that we expect from upper echelon product motion tracking, 360 degree VR support, 4k support multicam. It is very difficult to find a faster product in market in terms of rendering. It salient feature is top of the line rendering speed, full range of support and features.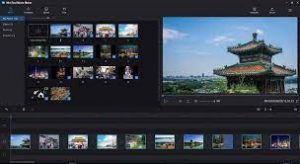 These are the software that is generally used for video editing. This software is not very much hard to learn.
Maac institute in Chowringhee provides diploma and certificate courses on these software. So hurry up give us a call in our number  or you may walk in.
So call us or walk in to our centre. Our counsellor will help you with details.
@9836321595 MAAC CHOWRINGHEE
@9836321789 MAAC RASHBEHARI
@9830390356 MAAC ULTADANGA