Filmmaking is an ever-expanding, multi-skilled industry that is constantly in need of passionate people and new talents.
Today in this blog let's have a peek into 5 Benefits of Short-Term Filmmaking Courses.
Filmmaking Courses can be Short Term or Long Term; interested candidate can choose according to their convenience.
The courses helps to gain practical knowledge which is absolute necessary for entering the domain of filmmaking.
Its is a technical field where each and every artiste involved in the film project works hand in hand.
Great coordination, involvement, planning, communication, hard working and creativity are required to make a good successful film.
Networking is indispensable part of the process; it aids to achieve the right kind of work or client. A well-connected person can always bag work no matter how bad the economic scenario of the country.
Joining filmmaking course is extremely beneficial for aspiring students as it will make them aware of nitty-gritty about filmmaking aspect.
SECURE ROUTE TO FILM INDUSTRY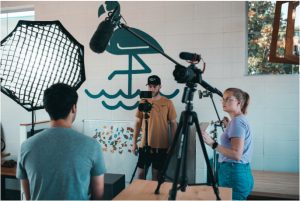 The prime benefit of Short -Term Filmmaking Course is that it will assist you to learn a lot about filmmaking technicalities in short period of time.
Film making has various sections like Cinematography, Audio Mixing, Graphic Designing, Lighting, Video Editing and many others.
Short-Term Course can give you a good idea about all the filmmaking facets efficiently. But candidate need to choose any one particular field to follow as their career path.
In Short-Term Course student can acquire essential knowledge and skills about handling latest equipments like digital cameras, audio mixing equipments, microphones, lighting equipments, trolley etc.
Students also get to learn about latest software that are highly utilised by professional filmmakers.
Unlike other degree courses that depend heavily on theory, filmmaking is purely practical base learning and the students must have to practice everything that they will learn.
Film Degree is more than a piece of paper; it is all about vocational training.
OPPORTUNITY TO EXPLORE VARIOUS JOB ROLES AND CREATIVITY

Its is an active and energetic place; here one person can become multitalented by leaning all the specialised section of filmmaking.
Second benefit of Short-Term Filmmaking Course is that it allows great freedom and flexibility to the students so that they can explore or switch between various job roles.
For example a student can learn about lighting or cinematography or editing or acting while remaining inclined to his/her particular choice of subject of Audio Mixing or some other.
In this way by learning different technicalities one can attain better understanding about other's job and thus it can lead to great teamwork.
Filmmaking is more about creativity, group work and innovation.
Under Short -Term Filmmaking Course one can get scope to explore their creativity, power of imagination and capabilities to the fullest.
Short -Term Filmmaking Course provides well-designed study materials and proper infrastructure so that student can avail detailed professional training during the course period.
AGE IS NOT A FACTOR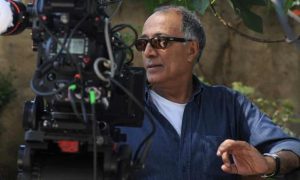 Experience comes with age and a good filmmaker's work gets better as he applies his/her experiences into work.
Filmmaking is such a course that can be done at any age. The aspiring candidate can enroll into short term filmmaking course at any time.
Filmmaking is a field of storytelling and the maker of the film can prepare the film at any point of his lifespan.
There are filmmakers who joined film industry at middle age and delivered very successful films. So all depends upon how finely and entertainingly you can tell your story.
For the admission in Short-Term Filmmaking Course there are no such strict criteria. Any High School Pass out or 12th Passed students can enroll for the course.
This course allows one to do his/her 9-5 job side by side of learning. It does not put any study pressure on student and thus can easily be completed while during other job simultaneously.
MAAC Kolkata Institute offers Short -Term Filmmaking Course which one can join at any time with the minimum qualification of 12th standard certificate.
DISCOVER THE BEAUTY OF FILMMAKING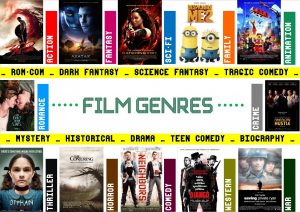 Filmmaking is not about only action-packed blockbuster films. There are many Genres of Film such as Horror, Fantasy, Science Fiction, Comedy, Romance, Musical and many more.
As a filmmaking student in Short -Term Filmmaking Course you can get to explore a range of genres from Non-Fiction to Fiction.
Every Genre has a unique technique which as a filmmaker one should read and analyse to acquire better concept on Filmmaking.
As Filmmaking helps to bring out one's imagination on the big screen; in Short- Term Course one can learn what to tell and how to tell the story.
During the filmmaking course one get to learn how to develop films of different genres through different techniques and in this way one can experience the vast qualities of filmmaking.
A filmmaking process can be divided into three parts Pre-Production, Production and Post-Production. Each part carries great deal of work which must be handled with great importance for best result.
Filmmaking is quite challenging and as a filmmaking student you can learn how to think beyond your limitations during the course period.
WONDERFUL CAREER OPPORTUNITIES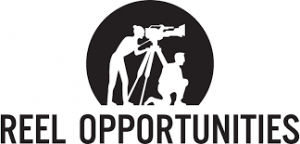 Amalgamation of passion, skill and quality education is the recipe for a successful filmmaker.
Today Film Industry is the most happening, entertaining and diversified Industry. It has many Career Opportunities which no other industry can offer.
Film Industry always looks for new and fresh talents therefore demand for skilled and creative artist is unstoppable.
There is enough room for the growth of passionate and talented artist in filmmaking industry as it allows the individual to challenge themselves out of their comfort zone.
Short-Term Filmmaking Courses are packed with specialised training programmes which prepare the students for the professional job right after the completion of the course.
MAAC has Short-Term Filmmaking Courses on Digital Photography, Editing, Compositing and Graphic Designing which are essential for highly professional film industry.
By completing MAAC's Short-Term Filmmaking Courses student can apply for various job vacancies like Cinematographer, Roto artist, Video editor, VFX artist, Lighting artist, Graphic designer and 3D Modeler.
MAAC has 100 percent placement record even during the time of pandemic and lockdown.
Join MAAC's Short-Term Filmmaking Course and be a part of breathtaking creative process. Call us 9836321595 to know more.