Career in Animation is one of the most demandable career options these days and reason for that are high salaries, career growth and opportunity to showcase one's creativity.
In this blog today we will discuss about 6 steps that are required to start a career in Animation.
Animation is no longer restricted to Entertainment and Media Industry; it has become mandatory part of medical, academic, business, advertisement and architecture field.
It takes you to the world of imagination where anything is possible.
Career in Animation has become demanding since it is an art of breathing life into character or an object. With animated design, graphical representation, layout, and character movement messages or information can be distributed easily and impressively.
However gathering proper knowledge and skills about Career in Animation are essential before entering into this profession so that this medium can be used in appropriate way.
LET'S KNOW 6 STEPS THAT ARE ESSENTIAL TO START CAREER IN ANIMATION
STEP -1
ENROL TO AN ANIMATION COURSE

Choosing right Animation School is essential. Therefore MAAC Centers have wonderful 3D Animation Courses for the 12th pass out candidates.
MAAC has Animation Courses like AD3DEDGE Plus, D3D (Program in 3D Animation Filmmaking) and DAFM (Digital Filmmaking).
AD3DEDGE Plus is a flagship career course in 3D Animation which focuses on animation filmmaking process beginning from pre-production, production to post-production.
Under this course one can learn about storyboard, stop-motion, 3D design and modeling.
This Course is ideal for aspiring animators as they can get hands on training in latest in-demand software like Autodesk Maya, Autodesk 3ds, Fusion, Adobe Audition, Adobe Photoshop etc.
3D animation software is costly and it can burn a hole in your pocket, so for that reason animation courses are best choice. At animation institute you can get access to the costly software which can be tough for you to buy individually.
Along with this experienced faculty of MAAC provides necessary skills of story writing, cinematography, editing to their animation students.
D3D (Program in 3D Animation Filmmaking) Course prepares a fully successful 3D Animator with industry standard learning and technology.
DAFM Course instruct about Digital Filmmaking along with overall knowledge about 3D Animation Procedure.
MAAC Animation Courses offers wide range of career options such as Character Animator, 3D Modelling Artist, Texture Artist, Render Artist, Lighting Artist, Rigging Artist, Layout Artist and many more.
All the above 3D Animation MAAC Courses are Certified Animation Courses which has tremendous value in the job market.
Anyone can apply for it with the minimum basic qualification and passion to create magic.
STEP -2
LEARN GRAPHIC DESIGN AND ILLUSTRATIONS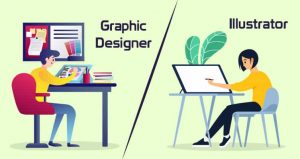 To begin a career in animation one is need to have passion for colours and Designs.
Companies hire such animators who have profound knowledge about Illustrations and Graphic designs. Graphic Design is all about designing elements and structures for the company in order to sell product or service while illustrations deals with the task of Publishing Houses, Advertising agencies etc.
Learning about Graphic Design and Illustration along with animation will open your employment scope and will offer career options across a range of profiles from Logo Design, Visual illustrations to various artistic approaches.
3D Logo design, text design adds up more beautification to the visual parts therefore companies look for animators who have thorough knowledge on 3D Animation.
STEP -3
COMMIT TO DEVELOP YOUR SKILLS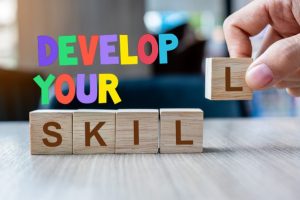 Before entering into professional world of animation, the animator is suppose to develop some basic qualities which are mandatory in workplace like Observation Skills, Teamwork, Communication Skills, Ability to take Challenges etc.
A 3D Animator must have superb observation skills, he/she should understand the body movements, expressions of living creatures for perfectly animating 3D Characters.
Good Communication ability with the clients or with colleagues is another big point. Proper communication makes the work process smooth and effective.
Ability to handle work pressure is another great plus point.
The 3D animator must have patience for handling 3D rendering process and innovative approach to take up challenges according to the demand of the project.
STEP -4
BUILD A SOLID PORTFOLIO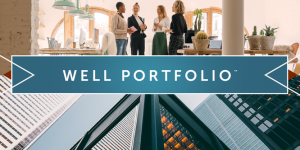 After learning animation course give time to prepare an attractive portfolio because that will help you get best job in the industry.
A portfolio is the collection of work and documents which shows your abilities to the hiring companies.
It should talk about your skills, work experience and knowledge about animation.
Mention the latest 3D animation software and techniques that you have learnt and the animation projects completed by you.
Don't forget to mention about Awards or Honour that have been achieved by you during the course period.
STEP -5
CREATE A STUNNING DEMO REEL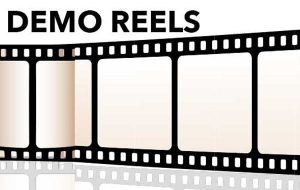 This is the next important step towards starting a career in animation.
Get plenty of feedback on you demo reel and improve it accordingly and then send it to the hiring animation studios or companies.
Your 3D animation demo reel must be attention-grabbing and heart-winning; hence invest effort, time and hard work into it.
Select the visuals carefully for the demo reel; go for a rocking sound track and sober text font.
Keep your demo reel brief, compact and appealing.
MAAC Centers imparts all sorts of facilities so that their students so that they can prepare their best demo reel for their future venture.
STEP -5
INTERNSHIP IS UNAVOIDABLE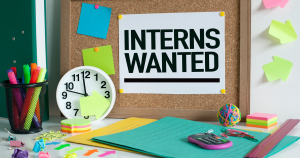 Without Internship or experience it is tough to get job in a reputed company because renowned companies always look for experienced personnel.
Don't lose any chance, grab the work whatever comes first, a paid internship or free part-time work will be beneficial.
Knowledge outside classroom is valuable because apart from building skills it will teach you how to work as a professional.
Most important is to try new things, getting varied experiences, grab different skills and become a versatile animator.
Remember internships and freelance animation jobs are doorway to gain experience.
At MAAC, industry professionals are invited time to time for guiding students and to share knowhow about different animation studios and companies where students can do internship.
Animation has wide scope and with US and European studios outsourcing work to India the future is bright for inventive animators.
Get enroll at MAAC and give wings to your imagination. Call us 9836321595