Hello viewers, today we are going to take a look at how to delete mental ray nodes in Maya.
As we all know that Maya is 3D software that runs on Windows and other platforms.
Developed by Alias Systems and owned by Autodesk Inc, it is widely used in films, visual effects and TV series.
Maya has a node graph architecture that is scene elements are node-based where each node has its own customization.
As a result of node based, every visual representation is based on a network of interconnecting nodes.
The old files of Maya rendered in Mental ray shows error when enter into the newer version.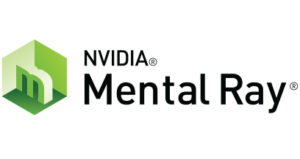 Mental Ray is a rendering application developed in 2007 by NVIDIA (American technology Company).
It supports ray tracing to generate images.
Mental Ray is a feature –rich, ray tracing render engine.
It has been used in the industry by professionals for over 28 years.
The first Mental Ray released was built in 1989 by Mental Images.
It is a standard photo-realistic rendering in films, visual effects and design industry.
In the year 2003 Mental Images received Academy Award for their contributions to the Mental Ray rendering software for motion pictures.
Mental Ray discontinued from 2017.
Hollywood movies like Hulk, Star Wars: Episode II-Attack of the Clones, The Day After Tomorrow used Mental Ray.
Generally an image rendered in using Mental Ray shows global illumination, photon maps, depth of field, soft shadows and glossy reflections.
Maya's old version software made before 2017 used to have Mental Ray nodes.
Now Maya's 2017 version does not have Mental Ray by default; so if you were to bring any 2016 file into 2017 then you would get an error.
While working on Maya's latest version animators experiences unexpected crashed in Maya.
A problem caused by legacy Mental Ray nodes when opened up in a version of Maya 2017 and above which doesn't support Mental Ray.
Heavy rig which can be downloadable from creative crash is a huge rig for animating walk cycles and other actions.
It comes with mental ray nodes and it may cause Maya to crash unexpectedly.
It is a good idea to delete any legacy Mental Ray nodes from the character rig when you open up Maya.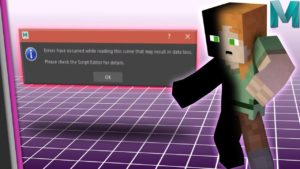 A 3D character model cannot animate of its own, it need joints and skeleton to move itself.
3D Characters are generally created with polygons and they used to have rigs.
When an artist will open a character rig created in a legacy version of Maya 2016 he/she will get a warning message about Mental Ray nodes.
'Warning: This File contains Mental Ray nodes', the message will read like this.
To delete this error message and to lower the risk of crashes, the Mental Ray nodes should be deleted from the scene file.
To delete the Mental Ray Nodes follow the steps-
Optimise Scene Size Tool: Navigate to File>Optimize Scene Size Tool option box []
Scroll down and click 'unknown nodes'
A notice from Nvidia has been announced that it has discontinued sales of Mental Ray subscriptions and plug-ins for Autodesk Maya and 3D Max.
Users with Mental Ray with valid subscription will get license extension to get access to upcoming projects.
Plug-in customers will get maintenance with bug fixes throughout 2018.
Arnold rendering system sidelined Mental Ray from Autodesk software.
Arnold is simple and fast to learn.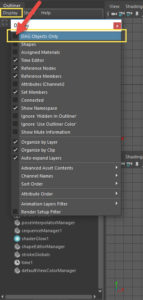 Generally Maya does not remove unknown nodes.
It is ok to have nodes that you don't know of it.
Once the license is activated the nodes will continue to work.
When you will try to open a file created in a legacy version of Maya in the 2017 Maya, you will get a warning: This file contains mental ray nodes.
No need to worry about this because as we discussed this message is popping up only because the Maya version of 2017 do not have Mental Ray application.
To get rid of this sort of error message, some steps need to be followed to delete Mental Ray nodes from the scene file which is built in legacy version.
By choosing the Optimise Scene Size Tool and then check Unknown nodes.
You can repeat the operation in case of each individual scene containing Mental Ray nodes.
This operation can be applied on the scene currently open.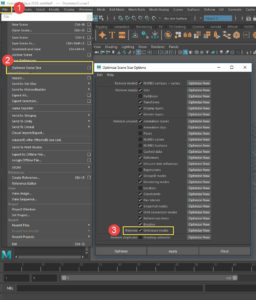 3D Maya file contains character models or figures, so the files which has character scene rendered in Mental Ray in the previous 2017 version of Maya will show the error message.
There is an alternative method to delete Mental Ray nodes manually by opening the Outliner.
By opening the outliner, turned off the DAG Objects Only option under the Display Menu.
By doing this all nodes including the Mental Ray nodes will be displayed.
Now you can delete them by selecting the Delete Key.
Hence here we mentioned about two methods to delete or remove Mental Ray nodes.
You can choose any one of them which is comfortable to you.
You will get the features to remove the Mental Ray nodes in the current version of Maya.
By activating those steps you can easily remove the Mental Ray nodes.
It is very simple and you need not to worry at all.
Only few steps need to be followed to solve the error message.
Mental Ray's main feature is the achievement of high performance through render.
From 2010 Iray rendering engine also included into Mental Ray but it is no longer used.
After the departure of Mental Ray and Iray render engines, Autodesk came up with Arnold in 3D Max.
In Maya 2017 Arnold became the standard built-in render engines taking the place of Mental Ray.
Arnold is free when used directly via Maya but there is a cost charge for single licence.
Arnold is one of the most widely used rendering engines in the CG industry and it is considered as simple compared to the old Mental Ray.
If you have any doubt about Mental Ray nodes then please feel free to contact us.