On one's way to work or school, waiting for transport. The auto that takes you where you want not only provides a means of travel, but some music as well, some of Bollywood's golden age tunes. In our today's blog we will discuss about the evolution of Animation and VFX in Indian Cinema, popularly known as Bollywood.
As you go, you see posters showing off the newest star's upcoming film. Films are not just entertainment here: they're a part of life. Students, professionals, parents, grandparents: everyone in the country is united by the love of cinema.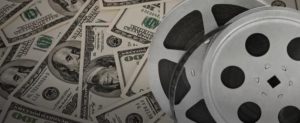 As of 2013, India ranks first in the world in terms of annual film output. In 2016, the industry's gross box office earnings came to 15,500 crore (US$2.4 billion).
The prospect of foreign direct investment has made the industry attractive to the likes of 20th Century Fox, Warner Bros and Walt Disney Pictures while Indian companies such as Zee, UTV and many others continue to grow and expand. Cinema is nothing short of a financial and cultural force in today's day and age.
That being said, one of the reasons why we love films is because they're inherently unreal.
A great artist is able to portray something impossible in a way that makes you believe it isn't.
In the context of films, this is achieved through the use of Visual Effects (VFX) and 3D Computer Generated Imagery (CGI). Some films are so far into the realm of the imaginary, that the only way to produce them is in an entirely animated medium.
Without further ado, let's take a look at the evolution of film in India, especially with regards to VFX and CGI.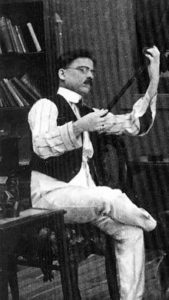 While there had been films made in India earlier, they are generally not considered part of our film canon. It was Dadasaheb Phalke, who, with his landmark film Raja Harishchandra, began the legacy of Indian cinema in 1913, and is thus called the father of Indian cinema.
Still struggling to overthrow the British regime, many films at the time had tones of nationalism, and stirred the people to action. It was a show of art's ability to inspire people and transform lives.
It was also Dadasaheb Phalke who first experimented with animation in India.
His 1912 shot film The Growth of a Pea Plant was based on the concept of time lapse photography, with one frame shot per day. Subsequently, in 1915, he produced Agkadyanchi Mouj (Matchsticks' Fun).
Later, he followed with Laxmicha Galicha (animated coins), and Vichitra Shilpa (inanimate animation) 1934 saw the release of the first Indian animated film to have a soundtrack: On a Moonlit Night.
The same year also saw the first animated film to get a theatrical release, The Pea Brothers. It was directed by Gunamoy Banerjee and produced by New Theatres Limited.
The film used drawn black and white images. The plot revolved around a pea pod that opens up to release peas, from which rise toy-like figures that play with each other. The film was an experimental attempt.
The 1940s were a decade that changed the world. They saw India win her Independence. They saw the world ravaged by World War II. In the world of Indian cinema, they saw filmmakers become bolder than ever before.
One of the major focuses of animation as a medium is being lifelike. While animation revels in exaggeration, it is ultimately based on real life, and thus, realism is one of the cornerstones of any good film, no matter how unreal or fantastic it may be.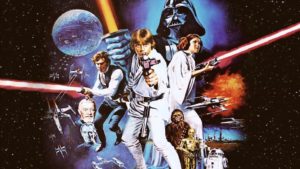 It was only after 1977 that the world truly became aware of the importance of the visual aspect of a film, and the importance of realism in the depiction of unusual scenes.
With the release of Star Wars: a New Hope, John Dykstra, special effects designer, and his team pioneered from scratch the technology and techniques of depicting large scale science fiction landscapes, battles and explosions.
Their achievement was nothing short of revolutionary, and would change the special effects landscape for all time.
As a matter of fact, CGI already existed and had been used in Futureworld, which had debuted a year earlier.
It was, however, a method still in its infancy, not yet capable of bringing to life George Lucas' imagined world. No, that would happen in 1993, with the release of Jurassic Park.
It was the first film to utilize CGI at a level that completely blurred the line between fiction and reality: when those dinosaurs moved, the audience believed.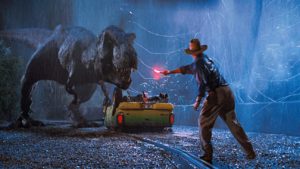 The impact of these films on the country's cinematic landscape was massive: not only were visual effects now used to conveniently allow the addition of scenes which would have been considerably more expensive to physically shoot in entirety.
With the building of props, or going on location, but they also introduced the idea of the science fiction film which was based on things that simply couldn't be depicted without these technologies.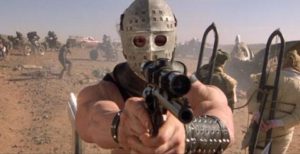 The implementation and rise of CGI and VFX in the Indian cinematic industry was something arrived at through a long road. From the early 2D animated films of the 30s, we had progressed to an age where video editing and CGI software was available to us.
The first fully Animated feature length film to be made in India was Pandavas: The Five Warriors, in 2000, directed by Usha Ganesh Raja and produced by Pentamedia Graphics.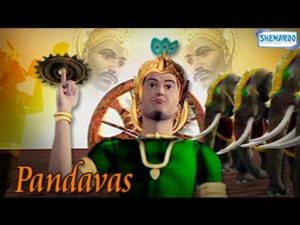 At the time, it was lauded for what it had achieved. It was a winner of the Second Best Animated Feature Film Award in Vancouver Effects & Animation Festival, 2001, as well as the National Film Award for Best Feature Film in English.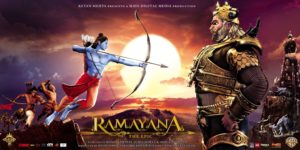 Ramayana is the directorial debut of Chetan Desai, the chairman and managing director of Maya Digital Media on 15 October 2010.
More than 400 crewmembers where 80% of members was from MAAC worked on the film over a five-year period the first three years were spent designing the characters, while the other two were devoted to actual production.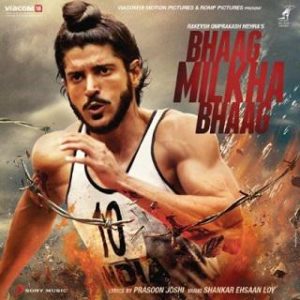 Since then, both hardware and software have come a long way. With an increasing percentage of the total number of shots in films utilizing VFX or CGI, the demand for skilled professionals increased. Films such as Dhoom 3, Bhaag Milkha Bhaag and Om Shanti Om showed that India had made significant strides in the field.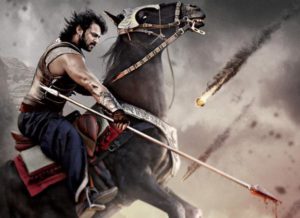 In 2015, we saw the release of Baahubali: The Beginning. On many levels, this film was the litmus test for the VFX and CGI industry in India.
On a conceptual level, the film was a success, blending Indian mythology with Western flair and presenting a story that was engaging.
The film consists of a vast percentage of CGI, including 2500 VFX shots. Makuta VFX was chosen as the principal visual effects provider, responsible for a large amount of the CGI.
Much of the work involved creating a 1500 feet waterfall, along with mountains, landscapes and the kingdom of Mahishmati.
Creating the waterfall took a staggering 2 years, owing to the complexity of the fluid dynamics and simulations involved.
Firefly Creative Studio worked on the avalanche and the war sequences, along with some underwater VFX shots.
This was also the first time an Indian movie had used Academy Color Encoding System workflows along with Infinitely Scalable Information Storage keeping in mind the scale of the digitally enhanced shots in the film.
Arka Media Works teamed with AMD, utilizing the state of the art FirePro GPUs W9100 and W8100 during post production, hardware capable of rendering 4K content in real time.
The film's success, of course, speaks for itself.
So where next for Indian cinema?
With an endless possibility of new ideas and powerful next gen hardware capable of making it all real, the sky is the limit. And that's where creators and artists come in.
With institutes such as MAAC training students in the nuances and skills necessary for the animation and vfx industry, more and more new voices are being added, and more and more stories are being told.
With industry specific softwares and courses designed to prepare students for professional work, where better to prepare for a career in CGI and VFX than at MAAC, As a certain someone once said, "To Infinity and beyond!"