Visual effects (VFX) and animation are today synonymous with films, and there are numerous techniques that have been developed and are in use to make the output more attractive and easier to create.
We have moved from relying solely on practical and physical effects to seamlessly integrating computer generated imagery (CGI) to create the extraordinary.
When we think of VFX or animation, the first name that comes to mind is Hollywood.
This is not without reason with names like Disney (the first major player in the animation film world), Pixar (which produced thse first computer based 3D animation feature film, Toy Story), Rhythm & Hues (the name behind the VFX for The Golden Compass and Life of Pi, both of which won awards for visual effects).
Moving Picture Company (recent and upcoming VFX work in Alien: Covenant, Passengers, Pirates of the Carribean: Dead Men Tell No Tales, Transformers: The Last Knight). But what might surprise you is that a lot of the work that you see in these films was, in fact, done by Indians in India!
Most of us never see the credits list at the end of a film, but if you have, you will know what we are talking about. This is because of the trend of outsourcing, or obtaining goods and/or services from an external supplier that is gaining traction in the entertainment industry lately.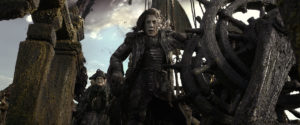 Let us take a look at the reasons why India is a prime choice for outsourcing animation work from Hollywood.
Strong technical background: It is certainly not without reason that India has established itself as a breeding ground for capable workers in technical fields like engineering and the sciences.
Historically, there has been a mentality that one should 'be a doctor or engineer to be successful' and it can even be said that us Indians have a knack for the technical in our genes.
As far as creativity goes, too, we are not lacking. In the film world, the Indian film industry produces near about a thousand films every year, and most of these (the numbers stand at around 75%) use VFX in some capacity or the other.
There are also a number of production houses that are well equipped with the kind of hardware needed to deliver high quality work; while most are domestic as far as the source of work goes, some are being targeted by international filmmakers who want their work to be done well.
The computer and digital content creation is the medium of choice for most studios these days, and with the recent political push towards internet based content consumption, and institutes of repute like MAAC Kolkata (Chowringhee | Rashbehari | Kakurgachi) to teach aspirants, there is a huge potential to tap from.
English-speaking workforce: With several billion speakers, English is possibly the most global language in today's world. Also, it is the language of choice as far as computers, visual effects and animation are concerned.
This has a twofold impact – not only does it provide an advantage in the market by making content accessible to a worldwide audience, but it ensures that the people involved in creating visual effects and animation have as little difficulty as possible when using software to aid their work.
With its sizeable proportion of educated population coupled with the fact that English is one of the official languages used in the country, India has one of the largest populations of English speakers across the globe, and this gives us an edge over other countries that are hubs for outsourcing animation to.
Cost effectiveness: Level of skill and communication ability aside, the other important player that draws foreign productions to India is the relatively low cost of completing a production in our country.
To put things in perspective, animators and visual effects artists and studios in India require (on average) one fifth of the production cost that would be required for the same project to be completed in its home country.
Considering the market oriented nature of the world nowadays, this combination of low cost and high efficiency makes India a natural and top choice for foreign producers who want affordable and polished work in their productions.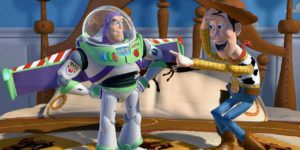 Over the past few decades, animation and visual effects has slowly and steadily integrated itself into mainstream media – not only film, but also in television (most notably, cartoon programs), the advertisement industry (on the web, broadcast and print platforms) and the internet (through the advent of video on-demand services such as Amazon Prime and Netflix).
More and more major international players in the VFX and animation world are expanding their borders to either open a branch office for work in India (for example, Moving Picture Company or MPC, which most recently worked on the VFX for Disney's live action feature of The Jungle Book, sourced most of its work through the Bengaluru office) or to start an Indian division (The Walt Disney Company, Dreamworks, Technicolor).
These are, for the most part, faring well with a favorable job outlook for aspirants to the world of animation and VFX.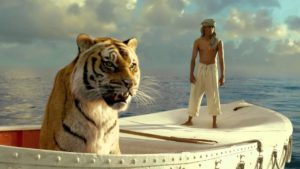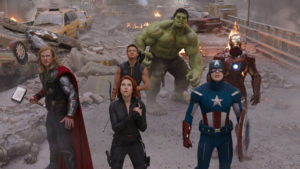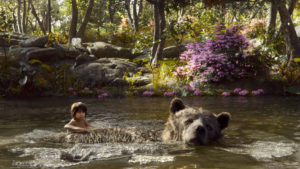 As we learnt at the MAAC Manifest held recently at the Academy of Fine Arts, Kolkata, the visual effects and animation industry in India is booming like never before.
With the recent global proliferation of media content that uses intensive visual effects and animation, and socioeconomic measures in the country sending more and more people towards digital content; it is more and more imperative that we provide a high quality output. MAAC Chowringhee | Rashbehari | Kakurgachi can help you make the most of this trend by gaining you access to the requisite knowledge as well as placements in these studios.
In past years, our students have been successfully placed at major studios of international repute such as Prime Focus, Prana, NY VFXWALLA, Dreamworks, Technicolor, Disney, MPC, Rhythm & Hues and Pixar, in positions both of VFX and animation.
They have worked on blockbuster Hollywood films such as Life of Pi, Godzilla, Avengers and more. If working for one of these famous studios is your dream, then walk in to your nearest MAAC Kolkata centre today and get started on building your career today!
And remember… at the end of the day in the world of media, the only thing limiting you is your own imagination.