It all started with Alice in Wonderland. Then there was beautiful, Cinderella, and followed by the Jungle Book.
Let's take a glance at ten mind blowing movies tat Walter Disney is popping into a live-action journey.
#1 Tink

Introduced to moving picture audiences in Peter Pan (1953), Tinker Bell is Disney's unofficial mascot. We can see her presence in advertising, and Disney  Theme parks as well. She additionally has her own series of productive direct-to-video animated films.
Currently she is being prepared to hit the massive screen all over again, now in live-action.
A little bird, or could also be a trifle fairy, will be created with  lots of visual effects which will going to be spectacular viewing by recreating the magical  world of fairies.
We are curious to understand if the moving picture can work on an equivalent lines as Hook, a prequel to the first Peter Pan, and therefore the story of  Tinker Bell came to fulfill very little Peter.
#2 Prince Charming

Have you ever noticed that the Walt Disney Princes seldom ever given a name? They're largely 'Prince Charming', which is what Walt Disney is all ready to bring round the massive screen.
Not a lot of is understood regarding the project, however it's been rumoured that the story are all regarding the Titular prince's brother, a person who has been unable to measure up to the name, due to a definite lack of manners and 'charm'.
#3 Genies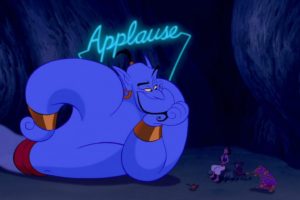 Genie remains one amongst Disney's most unforgettable & wanted characters until date.
And it's about time that he got his own share of fame.
The story is set to be a sequel to Aladdin, and will show how Genie ended up in the magic lamp.
We can't wait to know who fills the shoes of the legendary Robin Williams, the original voice of Genie in 1992.
Wait!!! Did you know, Disney is also planning a live-action remake of Aladdin?
#4 Cruella
Now who can forget Maleficent?
It seems Disney can't forget the profits it made on the project, and is all set to create a Disney villain series, Cruella de Vil being the next in line.
The antagonist from 1961's 101 Dalmatians will return to the big screen with her own story and charm.
Emma Stone is currently in talks to portray the younger, maybe-less-evil Cruella.
But she has the work of Glenn Close to live up to, who played the character in the live-action adaptation 101 Dalmatians & 102 Dalmatians.
#5 Pinocchio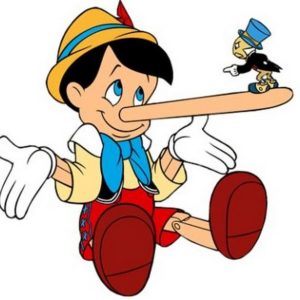 Pinocchio taught us the perils of lying.
And he is coming back.
Although the animation was not a commercial success at the time of its release in 1940, the movie, and Pinocchio have gone on to become the face of childhood morals globally.
Rumour has it that this live-action will remain true to its animated original.
Let's see if the sequence where Pinocchio gets drunk and smokes cigars with all the other little boys makes it out of the censor room.
#6 Winnie the Pooh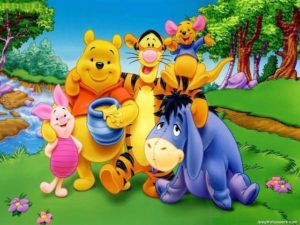 The introduction of almost every child to the world of stories, Winnie the Pooh continues to be a legend.
The film has had four theatrical films & countless television series.
Disney hopes that the magic will crossover from animation to live-action.
It is believed that this version will concentrate on an adult Christopher Robin returning to the Hundred Acre Wood and reconnecting with all his animal buddies.
We hope for some big screen extravaganza similar to The Jungle Book.
#7 Dumbo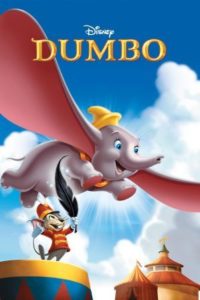 Tim Burton will be directing this project. Need we say more?
What will be interesting to see is how Burton turns the original 64 minutes long story into a 90-minute feature.
We are hoping for some brand new material in this classic tale of an orphaned circus elephant that becomes a flying wonder.
But we have to say that this is quite an unexpected name in the list. Let's keep our figure crossed.
#8 Chip 'N Dale: Rescue Rangers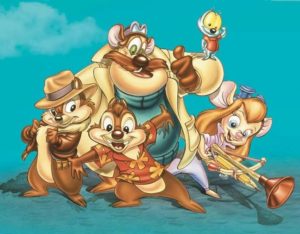 Chip 'n vale have starred in a various range of theatrical shorts, and had their own television series – Chip 'n Dale: Rescue Rangers.
The show had 2 mischievous chipmunks because the founders of an agency that, in conjunction with friends, would solve crimes.
We wish to see some off the crime stories, and if the detectives are our own  favourite Chipmunks, who's complaining?
#9 The blade within the Stone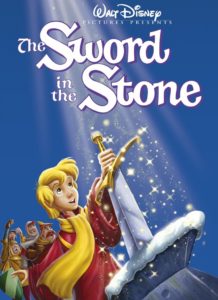 We are glad indeed that somebody thought of revitalising this classic.
It remains one amongst the few Walt Disney films that ne'er saw any continuation, whether or not direct-to-video or within the theatres, except a short reference within the animation Beauty & the Beast.
Since we have a tendency to have to be compelled to grasp that Bryan Cogman, the tv author & producer who originally started with the Sport of Thrones, we have a tendency to square measure watching for some story-telling marvel to happen.
#10 Fantasia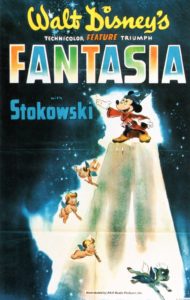 This 1940 classic, supposed to be the come back of Irishman Mouse, introduced in eight totally different classic musical compositions.
Currently film maker is about to require one amongst those segments and make a whole moving picture out of it. It's rumoured that the story can have an equivalent treatment as Maleficent.
Which Disney animation do you want to watch as live-action? Tell us in the comments below.