Best Maac Animation Vfx Institute in Kolkata has recently organized a Photography workshop with its student team across all three centers popularly known as MAAC Chowringhee, MAAC Ultadanga, MAAC Rashbehari.
It was an extensive 6hour Photography session divided into theory (taken into Indoor) activity and Practical (Outdoor) activity.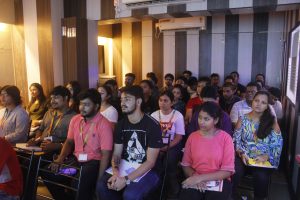 For which MAAC Chowringhee student team visited Park street and Maidan Area.
MAAC Rashbehari student team Visited Rabindra Sarawar Lake Area.
MAAC Ultadanga visited Kumar Tuli and Ganga Riverside for outdoor photography.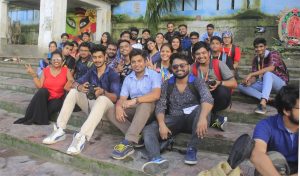 A truly funfilled photography activity and event for all students enjoying the event with full zeal.
The photography activity was conducted by Artist Name – Suroshree Seal who holds experience in all different kinds of photography –
Artist holds strong aesthetic sense -Technical knowledge of multiple camera technologies and camera angels with extensive communication and service skills.
Artist with her critical thinking, analysis, and strong attention to small detailing helped our student team to achieve success in the said field.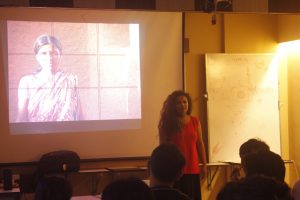 *Project-
-Assist Raghu Rai in VelVel festival 2019
-Photography for ( our honorable CM (Chief Minister Mamta Banerjee talk show) held at NDTV 2015
-Photography for Femina 2016
-Freelancing in Ei Samay, Times of India, Hindustan Times, ABP , DNA Mumbai
-Photography for Spring Ideas Communication 2015-2016
-Official Photographer of Stone by Kounteya Sinha 2017 (photography exhibition)
-Official Photographer of Viva by Kounteya Sinha 2018 (photography exhibition)
-Official photographer of Queensline inauguration Mumbai 2018
-Official photographer of "How India prays" photography exhibition in Jaipur house  Delhi 2018
-Official photographer of KIPF 2019 (Kolkata international photography festival
-Official Photographer of "Shakti" ITC sonar Kolkata Photography Exhibition 2019
-Official photographer of "SaintHood project" Rome, Italy 2016
-Official photographer of "KDW_2019" Kolkata Designer Week
-Freelancing for Westbengal tourism 2018
-Freelancing for West Bengal Govt in Rural area (Jhargram) 2019
-Documenting Om puri's Last Work
Legendary actor Om Puri's last major work was to support Kolkata's rickshaw  walas got the opportunity to photograph him. 2017
-Documenting Sundarbans 2017
-Documenting Sikkim 2019
-Documenting Andaman 2017
-Documenting Pingla 2018
-Documenting Murshidabad 2018
-Documenting Kashmir 2019
-Work for renowned designer Mr. Raja Biswas
-Work for renowned designer Kastui Guha
-Work for renowned designer Pranay Baidaya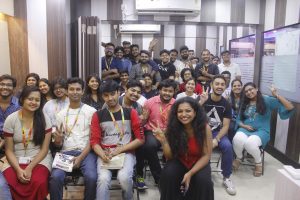 Classroom environment makes or breaks learning experiences that's why our motive was of combining both outdoor and indoor classroom activity through this workshop.
Interesting classrooms always maintain space for activities which engage the students and teachers resulting in effective learning.
A topic was given and participants are divided into two groups.
Suroshree Seal  is an expert artist handelling various projects here are the glimps of few of her projects she has handeled so far.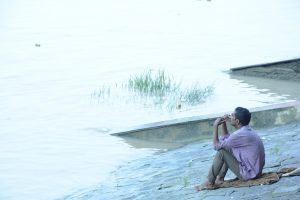 The activity enhances critical thinking, independent research and skillful communication of students
It had helped them to learn and think in a different perspective and helps to develop knowledge.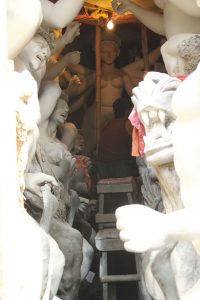 The workshop provides an active environment, and teamwork which helped students to maintain healthy relationship.
The said activity allows interaction between the team members which results in better bonding between the students.
Introvert students got a golden opportunity to express themselves.
Students are made aware about the real world outside with an angle of photography.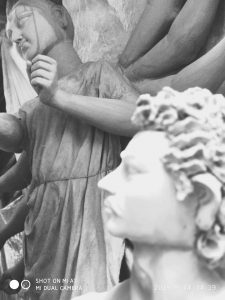 The workshop is a comparison of what has studied with real life experience is of great worth.
Overwhelming response from student with their active participation made the workshop superb success and interesting.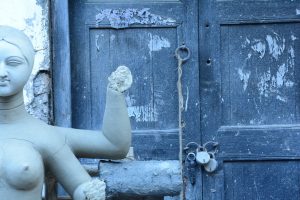 The said activity offered the students an opportunity to deepen their understanding of the concepts they have learned.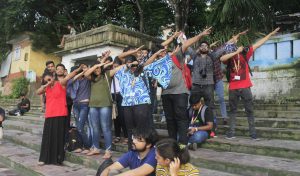 Join the best animation Vfx gaming web and graphic designing institute in Kolkata and make a ravishing career and grow as an individual obtaining different skills with us.