In our todays blog we will be discussing the journey of famous and one of the most loveable character in the world of cartoon Donald Duck with its transformation from the world of 2d animation to 3d animation.
Donald Duck is a short – tempered cartoon duck who was Walt Disney's well known cartoon character after Mickey Mouse.
It was a famous character in animated film, newspaper comic strip, comic book, and television.
The first mention of Donald Duck was made in 1931 in "Adventures of Mickey Mouse"
It first appearance was in a supporting role in a film ''The Wise Little Hen" in the year 1934, which was an episode of Walt Disney's Silly Symphony.
"Donald Duck" is a beautiful cute sweet white duck with orange bills, lousy legs & feet.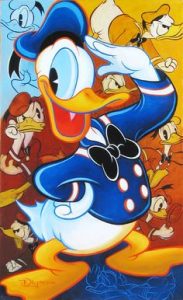 The name Donald was given to Donald Duck keeping in mind the name of Australian cricket legend Donald Bradman.
Walt Disney was planning to create a friend for Mickey Mouse so eventualy in this way our beloved character Donald Duck was created.
Donald Duck is the best friend of Mickey Mouse.
His animated debut was in the short film ''The Wise Little Hen '' was of a mischievous sailor with an unintelligible voice actor.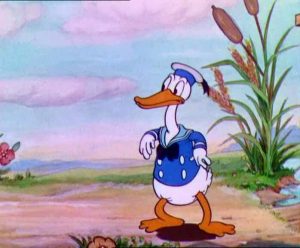 His personality was later changed in his next film ''Orphan Benefit" who introduced Donald Duck 's short tempered nature and his struggle with misfortune.
Donalds Duck story was very much popular among the audience as Donald Duck could be picturised as funny character with some negative characteristics that could be conferred upon Mickey or Goofy.
The film of Donald Duck became very much popular worldwide.
Several of Donald Ducks cartoon film won Academy Award.
Donald Duck's success may be due to his comic series which was illustrated by renowned artist Ted Osborne, Carl Barks, Don Rosa.
The story of Donald Duck itself narrates as Donald , living in the city of Duck burg was a source of entertainment & amusement by generation of book lovers worldwide.
According to the cartoon " Donald gets Drafted" 1942, Donald's full name was Donald Faunetry Duck.
This name was first reffered in the first episode of "Quack Pack episode, "All hands on Duck", The legend of three Caballeros episode .
Disney website also stated his full name as ''Donald Fauntleroy Duck."
The day 9th June , 1934 is regarded as official birthday of Donald Duck.
On this particular day his debut film was released.
Donald's first appearance was shown on animated TV special "This is Your Life, Donald Duck".
This series was published in comic book also.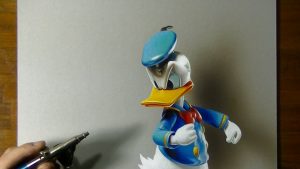 Though chronologically it is not regarded as the first book.
It is shown in the film series as well as comic that Donald is hatching from the egg and showing his ill-tempered nature while he was hatching.
Donald Duck is described as pampered child in Disney.
His distinguishable characteristics is his fiery temper.
Donald Duck usually quacks and bounces and flaps his fists usually as a threat to a person who was the cause of his annoyance.
Donald Duck nature was very much arrogant and always trying to show off his skills when he has gained expertise at something.
The comedy of Donald Duck revolves round his rude nature and the consequences of event.
Donald Duck finds satisfaction in harassing others and is known to bully others and play trick on others.
Donald was a loving character down to earth.
Donald Duck according to the story shares a very hearty relationships with his nephews Huey, Dewey, Louie.
He to some extent sometimes is jealous of Mickey Mouse popularity.
Donalds first film was 'Saludos Amigos' where Donald make an attempt to visit the famous lake "Lake Titicaca'' located in the the border of Peru and Bolivia.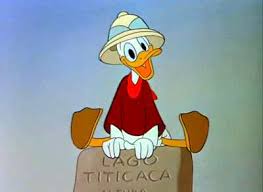 In the second part of the film Donald meets a suave Jose Carioca in Brazil.
Donald Duck moves around the town of Brazil looking at the sambas , the fine wine, and popular clubs.
Donald reappears in the Three Caballeros a 1944, where it is shown that Donald is getting presents from friends in Latin America on his birthday and in the film it is depicted as if Donald and Jose Carioca wanders in Brazil .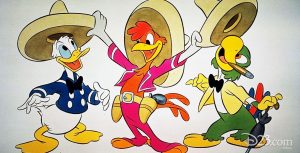 Other films included Fun and Fancy Free, Mickey and Beanstalk , where Mickey , Donald and Goofy is shown leaving in extreme poverty and starving .
Accidentally with the help of beanstalk they goes inside the castle of Wille the giant who is responsible for kidnapping their ruler the Golden Harp.
At last they were able to rescue their kingdom and restore peace into the land.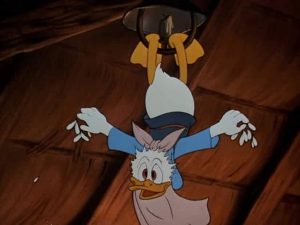 Other animated film included Mickey Donald and Goofy: The Three Musketeers, Mickey Twice Upon a Christmas, Melody Time, Blame it on Samba, Who framed Roger Rabbit and many more.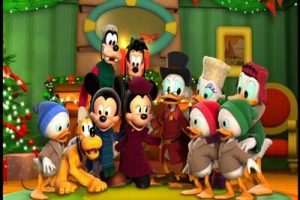 The World Disney anthology television series included the various classic shorts which featured Donald that was bridged together by animation.
The episodes of the series that featured Donald Duck included The Donald Duck Story, A Present for Donald, A Day in the life of Donald Duck, At Home with Donald duck, Donald   Award, Duck for hire, Two Happy Amigos, This is your life Donald duck, Kids is kids Inside Donald Duck, Donald takes a holiday.
Other television shows includes the Mouse factory, Duck tales, Quack pack, Mickey mouse works, House of the mouse, Mickey Mouse Clubhouse, Mickey Mouse, Mickey Mouse Adventures, Duck tales, Legend of three Caballeros, Mickey Mouse club.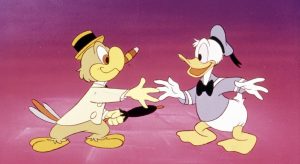 Mickey and Donald has appeared in numerous video games that includes Quackshot, Maui Mallard in Cold show, Donald  going quakers, Pk out of shadows etc.
Donald Duck also appeared in cross over game like Kisnet Disneyland, Adventures, Disney party, and Epic Mickey Power of Ilusion.
''Working for peanuts '' is the first 3d animated series produced by Walt Disney featuring Donald Duck and Chip n Dale.
It is the first Donald Duck 3d film .
It was first released in the year 1953 as a normal 2d film .
It was later released in the year 2007 as 3d film.
Donald  was one of the popular cartoon character among children as well as adults, starting from comic characters in books to 3d animation films.
This character will forever remain in our heart.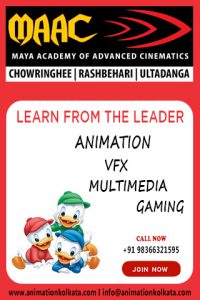 So if you guys dream to create such an iconic character and leave a mark in the world of animation choose a promising career with us.
Call us @9836321595 or Click here to Reguster.