In today's blog we will take you into the life of an amazing person Stan Lee whose work created history in the world of comics, animations and films.
Stanley Martin Lieber (1922-2018) or Stan Lee is best known for his work with Marvel Comics.
Stan Lee used to enjoy writing from his youth and used do to part time job as writing obituaries for news service.
In 1950s DC Comics editor Julius Schwartz revived the superhero archetype and experienced huge success with its update version of the 'Flash' (superhero) and later with super-team 'Justice League of America'.
Inspired by that publisher Martin Goodman assigned Lee to come up with a new superhero team.
Lee acted on that advice, giving his superheroes a flawless humanity.
Lee came up with complex, naturalistic characters who could have bad tempers, fits of melancholy, worried about paying their bills and other issues.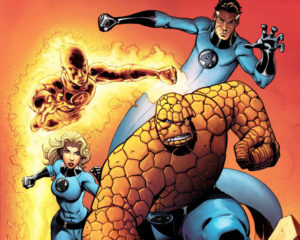 Along with artist Jack Kirby, Stan Lee created the first superhero team The Fantastic Four (1961) based on a previous Jack Kirby superhero team 'Challengers of the Unknown' published by DC Comics.
Fantastic Four is about four astronauts who gain superpowers after exposure to cosmic rays during a scientific mission to outer space.
The members of Fantastic Four included Mister Fantastic, Invisible Woman, Human Torch and Thing.
The Fantastic Four has been adapted into other media also such as animated series and live-action films.
The immense popularity of The Fantastic Four series made them major forces in the Comics world.
Working with artist Kirby, Lee co-created superheroes like the Hulk, Thor, Iron Man, Black Panther and X-Men.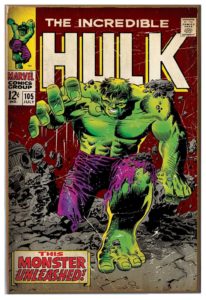 The Hulk character first appeared in the debut issue of 'The Incredible Hulk' in 1962.
Hulk is a green-skinned, big and muscular humanoid possessing a vast degree of physical strength and his alter ego Dr. Robert Bruce Banner, a physically weak, socially withdrawn and emotionally reserved physicist, both are surviving as independent personalities and resenting of the other.
Stan Lee created Hulk inspired by a combination of Frankenstein and Dr. Jekyll and Mr. Hyde.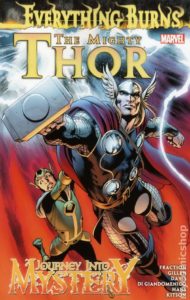 Fictional Superhero Thor appeared in Marvel Comic book 'Journey into Mystery' in 1962.
It also appeared in animated television, movies, video games, clothing, toys and trading cards.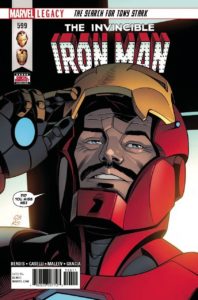 The fictional superhero Iron Man character first appeared in the book 'Tales of Suspense' by Marvel Comics (1963) and got its own title Iron Man in 1968.
Marvel Comic character Iron Man has been adapted for several animated TV shows and films.
The Iron Man character is portrayed by Robert Downey Jr in the live action film Iron Man (2008).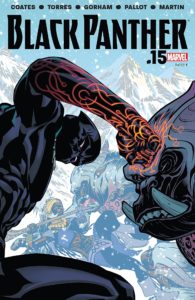 Superhero Black Panther is the first African in mainstream American Comics before other African-American superheroes like Falcon, Blade and Luke Cage.
Black Panther first appeared in Fantastic Four (1966) in the Silver Age of Comic Books.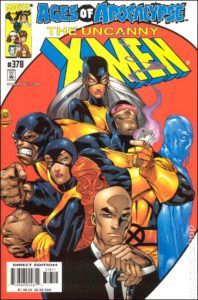 X-Men are a team of fictional superheroes first appeared in Comic: The X-Men in 1963.
It too appeared in television shows, films and video games.
A particular feature of Lee's comic-book heroes is that they combine superhuman powers with human insecurities and emotions.
In 1972 Lee became publisher and editorial director of the Marvel group.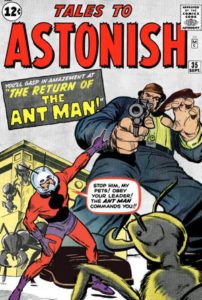 Ant-Man was created by Larry Lieber, Jack Kirby and Stan Lee, first appeared in 'Tales to Astonish' published by Marvel Comics in 1962.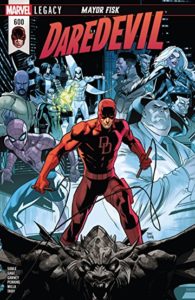 With artist Bill Everett, Lee created superhero Daredevil.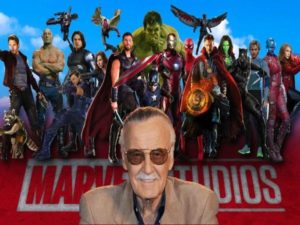 Along with American Comic artist Steve Ditko, Stan Lee created fictional superhero Doctor Strange and Marvel's most successful character Spider-Man.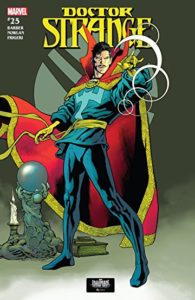 Doctor Stephen Vincent Strange or Dr. Strange appeared in 'Strange Tales' in 1963. Doctor Strange performs as a Sorcerer Supreme, the prime protector of Earth against magical and mystical threats.
Dr. Strange was created during the Silver Age of Comic Books, inspired by stories of 'Black Magic' and 'Chandu the Magician' to bring a different kind of character and themes of mysticism to Marvel Comics.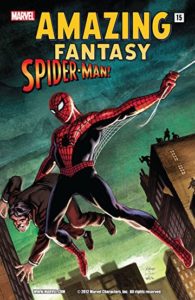 In the comic book Amazing Fantasy (1962) Spider-Man first appeared.
Comic book The Amazing Spider-Man was the long lasting one.
Spider-Man appeared in a number of movies, television shows and video game adaptations set in the Marvel Universe.
Stan Lee, Kirby and Ditko adopted a collaborative workflow that came to be known as "the Marvel method".
By this technique artists could provide more inputs on story plotting and it allowed Marvel to produce new content at an amazing rate.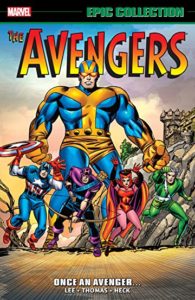 Stan Lee and Kirby gathered several of their newly created characters together into the team title The Avengers in Stan Lee's Style.
After the reinvention of the Superheroes in 1960s, Marvel Comics got new audience other than the kids.
While coming up with new methods of comics storytelling and characterization, addressing more serious themes and in the process keeping and attracting readers in their teens and beyond.
Lee wanted his fans to think of the comics creators as 'Friends'.
Lee introduced the practice of regularly including a credit panel on the splash page of each story, naming not just the writer and artist but also the inker and letterer.
Regular news about Marvel staff members and upcoming storylines was presented on the Bullpen Bulletins page, which was written in a friendly, chatty style.
Stan Lee would brainstorm a story with the artist and then prepare a brief synopsis rather than a full script.
On the basis of the synopsis, the artist would fill the allotted number of pages by determining and drawing the panel-to-panel storytelling.
After the work of pencils by artists, Stan Lee would write the word balloons and captions, and then oversee the lettering and colouring.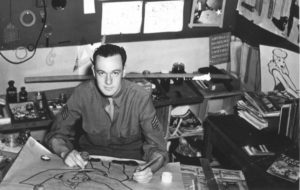 During 1960s, Lee wrote script, directed and edited most of Marvel's series, reviewed the letters pages, wrote a monthly column called Stan's Soapbox, and wrote endless promotional copy, often signing off with his trademark motto, Excelsior!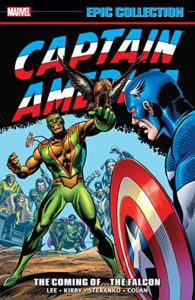 With Gene Colan, Lee created the Falcon, first African-American superhero in 'Captain America' in 1969 for the comics.
In the year 1972, Lee stopped writing monthly comic books and became Publisher.
Stan Lee moved to California in 1981 to develop Marvel's TV and Movie properties, he made brief appearances in Marvel film adaptations and other movies.
Therefore we see that Stan Lee's Superheroes won the heart of millions in the past decades.
With the help of Animation you can bring any Comic character into the Audio-Visual platform.
So what are you waiting for, if you are a die-hard fan of cartoon characters and have a passion for drawing then come and join us.