In November, 2017, Mickey Mouse turned 89 years old.
By holding the hand of Mickey Mouse, Walt Disney produced a cult figure which continues to entertain children till today.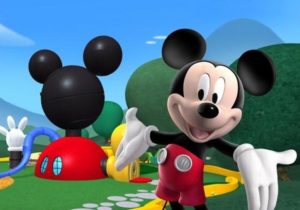 Even in the 21st century Mickey Mouse is the role model of many toddlers and kids.
Today's discussion is about this legendary character, Mickey Mouse.
From the MAAC Chowringhee, MAAC Rashbehari and MAAC Ultadanga, we are bringing to surface the varied struggles through which Mickey came to the Disney World and how it survived even today in the heart of the Mickey lovers.
Mickey Mouse was the first talking  animal animated cartoon character in the history of Hollywood Entertainment industry.
It was the first character to appear on screen in Disney's movie named Steamboat Willie.
There are several facts during the early days about the advent of Mickey Mouse.
The movie was first displayed onscreen in Colony Theatre.
It was released in the heart of the New York City during the past year of black and white times, 1928. However, this was not his first appearance.
He had first appeared in a silent film Plane Crazy.
After the huge success of Steamboat Willie, Plane Crazy was released.
Mickey Mouse's Early Days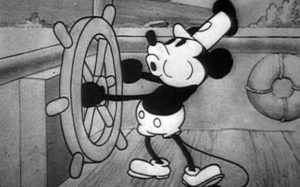 During the early time when this cherished character came into existence, he did not look like the Mickey Mouse we know today.
The early stage of Mickey was extremely mouse-like without a doubt.
From that point of time forward he has experienced a few changes.
At the initial stages, Mickey's eyes were totally dark, and the gloves had not been included.
The actual truth to be told, a fascinating account is that Walt Disney sat in front of the mirror for a considerable length of time trying to portray the ideal Mickey, which were all clearly self-pictures.
Mickey Mouse drawn by Walt Disney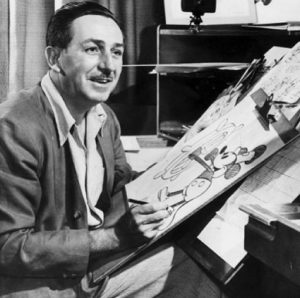 Production of Contemporary Looks for Mickey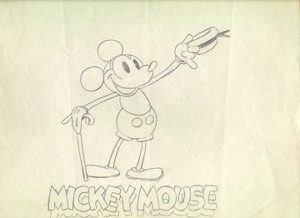 Yes, the year 1930 marked a slight turning point. After the 1930's Mickey began to get some of his emblematic hallmarked highlights.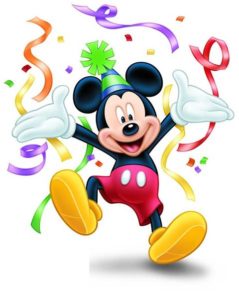 These are what we are observing today.
In that characteristic feature list were incorporated certain implications like his ever-popular gloves and the trademark smile.
Now without this smile the Mickey Mouse of the present day is incomplete or fragmented.
UB Iwerks is the man of the match.
Now you are speculating who is this master mind who created the legendary character in the history of Entertainment industry.
The most renowned vintage rendition of Mickey was made by Walt Disney's dear companion "UB Iwerks".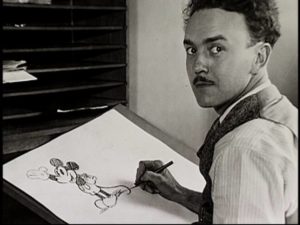 UB Iwerks is thought to be the co-maker of the character as a result of the alterations that he made to the cartoon.
Mickey was improvised after subsequent colour changes.
Iwerks added colours to the character by giving Mickey its ever green red shorts.
In addition to it he also removed and sliced some cuts from his eyes.
As a consequence, this made Mickey Mouse immensely more expressive and lovable to the audience.
However to every one's mistake, when Mickey re-showed up in Technicolor, the cuts were taken out, and he was returned to his more seasoned picture.
Mickey Mouse: The Turning Peak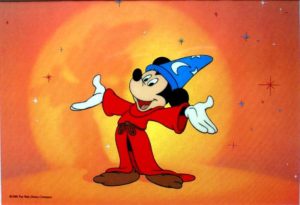 The most noteworthy changes were made when Mickey appeared in The Sorcerer's Apprentice in order to recover declining prominence.
And this recreated character resembled the Mickey that we know today.
Mickey is in a new avatar.
He is now glimmering with a new Caucasian skin tone, rounder eyes, particular ears, and his face turned out to be more pear-like.
This stage was most likely the defining moment of Mickey's vocation.
Consequently after that he got his own exceedingly famous show, Mickey Mouse Club House.
The global model of Mickey that can be discovered today is in no way like what Walt Disney had made at first.
Thus it is secured to state that Mickey Mouse has turned out to be the face for the maximum part of the Disney's artistry due to his vast achievement.
Mickey's Family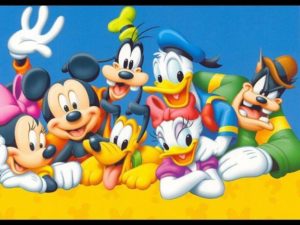 Mickey Mouse now accompanies with a group of family members i.e. a whole group of companions including Minnie Mouse, Donald, Daisy, Goofy, Pluto, and so on.
Each and every character of the Mickey Mouse series has stepped towards becoming clique figures as well and is effortlessly conspicuous in each and every part of the world.
The primary Mickey Mouse cartoon that really completed was Plane Crazy.
The film was motivated by Charles Lindbergh's courageous first solo flight over the Atlantic.
The plot of the film involved Mickey as well as some other creature companions endeavoring to gather their own plane.
This cartoon series experienced its first debut in Hollywood on May 15, 1928, but as a test screening.
However, it failed to get appropriation.
Coming to the second Mickey cartoon, The Gallopin' Gaucho, met with a similar destiny.
One obnoxious wholesaler even told Walt, "They don't have any acquaintance with you and they don't have the foggiest idea about your mouse."
At the time when Steamboat Willie debuted on November 18, 1928, in New York's Colony Theater, Mickey got the third appeal.
The show was one of the primary kid's entertainment shows.
This show has been a landmark for it had ever effectively used the synchronized sound, and was so mainstream, it was discussed more than the component film it was intended to simply compliment.
It was time for Disney to applaud the creation of Mickey as Walt got $1,000 for a two-week run; the most elevated sum at any point paid for a cartoon on Broadway.
Walt Disney Studios, with its little yet faithful staff, was spared, and a toon star was literally born.
When Mickey actually born?
It is a strange affair that Mickey's "official" birthday changed dates apparently every year for considerable length of time following 1928.
During the year 1933, Walt Disney himself broadcasted, "Mickey Mouse will be five years of age on Sunday".
"He was conceived on October 1, 1928."
"That was the date on which his first picture was begun, so we have enabled him to guarantee this day as his birthday."
However, this date would not last.
Mickey's birthday was frequently adjusted to fit from the range late September to December accompanied with some specific advancement.
A peak point came to the forefront when Dave Smith for the very first time until 1978 raises his voice.
The originator of the Disney Archives, Dave verified that the debut of Steamboat Willie was genuinely Mickey Mouse's first open appearance, accordingly his date of birth.
As a result, this obviously makes November 18, 1928 Minnie Mouse's birthday as well, as she was there hustling along the banks of the waterway attempting to get Pegleg Pete's steamboat.
Ever clever, Mickey figured out how to get her on board even after the vessel had withdrawn.
The two understood a moment association, and the rest, as it's been said, is history.
Come on be a part of this animation world, enter it….love it…..cherish it ….just by clicking here.