The animation institute has brilliant and enormous scope nowadays for creative person who wants to give shape to their imaginative power and those who want to be an ardent story teller and wats to be a part of animation industry.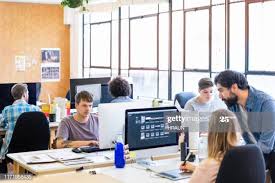 Animation industry in booming stage in India and abroad.
India has more than 300 animation studios.
Where there is a good requirement for animators.
The gaming industry also requires a lot of animators.
The animation industry owners pay well to its employees.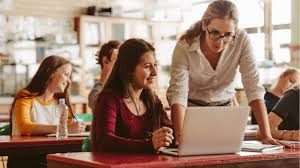 Though animation is mainly used in film and television, it is also needed in other area such as business houses, company's sales deparments, engineering department, and education and advertising houses.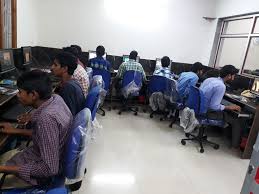 Animators may also find their jobs in print media and publishing houses.
For those who want to build a career in these field other than the stereoscopic ones one should take a proper training from any renowned animation institute.
The main basic thing one should check before enrolling in any animation institute is that the course one institute offers should offers quality content that teaches all aspect of animation.
A proper knowledge of animation & creativity is required other than simply learning about animation theoretically.
Here are some of the points discussed below about how one may choose a good animation institute to learn animation and what are the beneficiary of learning animation from a good institute.
Tips To Choose Best Animation Institute are as follows:-
Course Content
A good and well known animation institute provides 100% indepth knowledge and practical training in 3d animation, 2d animation, on software like Maya, Blender, Fusion , Mudbox , Adobe audition, Adobe photoshop, Autocad, Autodesk 3ds max, V-ray, Revit, Unity.etc.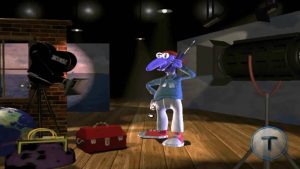 Location
The animation institute should have a good location, it should be located at a premier location, in the city.
A candidate need metro service or good bus service to reach the institute.
An outstation candidate need to have access to the nearby railway station.
The animation institute should be in good and safe location keeping in mind the safety of the women candidates.
Quality of Course Curriculum
A good animation institute's course curriculum is generally prepared by a research and development team who generally provides a detailed course curriculum keeping in mind the recent market trend.
Qualitative faculty-A good animation institute provides good high standard of training to the students and faculty.
The faculty is given training from time to time so that they can keep pace with recent industry trends.
Faculties are kept upto date with all sorts of industry updates which enhances their creative and technical skill.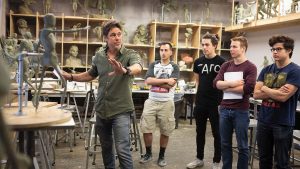 Infrastructure
A good animation institute provides good infrastructural lab to the students.
They provide high end compute,Wacom tablets,and other good equipment to train the students.
The type of infrastructure they provide is similar to that used in global Animation and Vfx industry.
The classroom coaching gets an on job environment.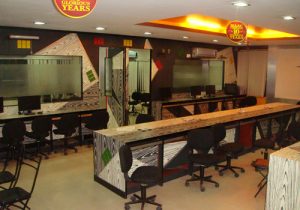 Due to availability of so much facility the student get high end experience , as the result they win many awards for their creation.
Practical Training Programme
A good animation institute provides 100 % practical training programme to his students.
By this practical training programme a student gain high level of efficiency in the professional world.
A good faculty provides the practical training programme in the best possible way.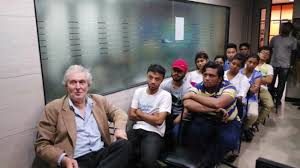 Students Performance
A good institute keep a good record of students performance.
They give a detail record of their experience in the institute's website as well as the institute's brochure.
In the institute's website's blog section students' interviews are published and sometimes in the "students zone section" the students work portfolio is published to expose their achievement to the whole world.
Student Testimonials- A good animation institute will provide the propective student and their guardians a detailed statistics of the students feedback about the institute, the feedback about the faculty, infrastructure,and specifically about placement service provided by the animation institute.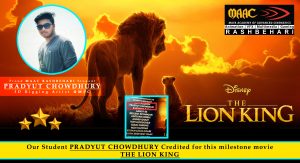 Sometimes the feedback is clipped in a board itself in the institute.
Events & Special Programme
A good animation institute after imparting practical knowledge arranges events and programmes where the students show their skill to the outer world.
They arranges creative competition , student meet, art exhibition on special occasions like Rathyatra, Rakhi, Christmas celebration etc. .
A good animation institute sends its students to seminars and workshops arranged by industry professionals where they can show their creative skill.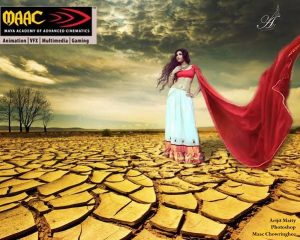 Placement Service
A good animation institute will have a good record of its placement service.
Generally a well known animation institute advertises about the vacancies available at animation studios all over the country.
In a way students get a chance to appear for interview in well known organisations.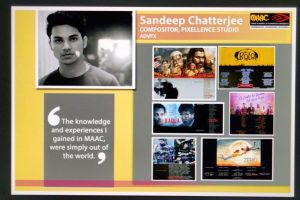 Awards & Achievement
A good animation institute will have a good record of awards and achievement.
The institute will receive awards from different philanthropic organisation.
As a whole Maac Institute located at Chowringee Rashbehari and Ultadanga has all the above good points that is required to be a good institute.
It is located in Chowringee, Rashbehari, Ultadannga 3 prime location in Kolkata well connected with the rest of the city by metrorail and by bus, has good faculty, very well infrastructure, good curriculum, and very well placement service .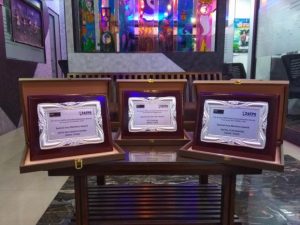 Students are placed in well known organizations.
Maac has received many awards like Gurukul Award, Best Placement Award, Long time service award, Best Faculty Award, Prestigious 24FPS Awards.
Some students have own different awards in the film they have worked, one of the student is the designer of digital India logo and many more.
It also has alumnus who worked in well known movies like Life of Pie, Hulk, Spiderman , Ra One ,Chak de India, Super 30 etc in many National as well as International projects to name a few.
MAAC students are working in well known animation studios like Crest Animation Studios, Design Mantra, Walt Disney Pictures, DQ Entertainment, Game Shastra, Gener8, Edit Fx, Mayabious Art , MPC, Redchillies VFX, Rhythymn & Hues, Technicolour and many more just to mentioned a few.
So aspiring students if you want a career in animation come and join us don't waste your time!
MAAC the best animation institute is here to fulfil your dream!
Within a short span of time you will become a good animator and you will   get an expousure to get into good venture putting your first step into the professional world.
If you log in to our website you will get an online form ,fill in the form you will definitely get a call from one of our counselors.
Or You can call us @9836321595 for any assistence .