VFX Artist should know that vfx is the creation of onscreen imagery that is non existent in real world.
In movies and television sometimes we come across fantasy world that have never ever existed in our practical lives.
The presence of visual effects has increased now-a-days as it can be seen every where starting from movies serials, web series to television commercials.
Earlier visual effect limited itself to science fiction movies and big budget movies but now it has extended its sphere to advertisement.
VFX Artist helps the filmmakers to create amazing imaginary world and create wonderful stunts that won't be possible to film in reality.
Filmmakers generally use stunts to narrate stories more effectively.
VFX Artist allows the filmmakers to create environment objects, and creatures that wouldn't be possible to shot in the context of live action shot.
VFX in film involves the amalgamation of live action footage with computer generated imagery.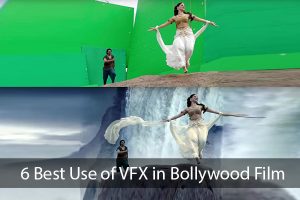 Majorly there are various ways by which visual effect is created by VFX Artist in movies.
SOME OF THEM ARE DISCUSSED BELOW-
COMPUTER GENERATED IMAGERY CGI-
CGI is the most frequently used technique to generate computer graphic images which is utilized in print media, films, art videos, television programs.
BULLET TIME –
Bullet time is a visual effect that separates the space and time of a camera from visible subject.
The bullet time effect is generally seen in advertisements films graphics in videogames.
The term is technically known as time slicing, virtual cinematography, and view morphing.
VIRTUAL CINAMTOGRAPHY –
This particular effect includes a variety of subjects like multi camera set up to create 3d objects.
DIGITAL COMPOSITING-
It involves uniting of various images to create final image screen display or movie.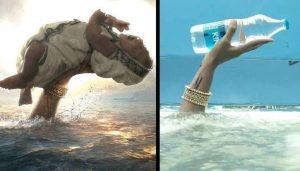 MATTE PAINTING-
Matte Painting is a process in a way where a landscape or distant location may be represented .
It involves a representation of an environment that couldn't be available in actual filming location.
MOTION CONTROL PHOTOGRAPHY-
Motion control photography is a visual effect technique that helps to control camera and helps optional repitation of camera movement.
It involves filming various camera motion and then finally combining the same components into a single image.
STOP MOTION ANIMATION-
Stop motion animation is the process by which still objects appear as if they are moving on their own.
The traditional flip book is a best example of stop motion animation.
PROSTHETIC MAKEUP
Prosthetic Make up is a type of VFX technique where cosmetic effect is applied to characters.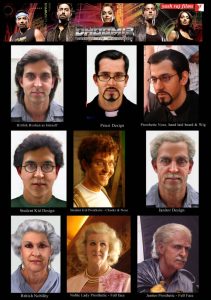 CHROMA KEY-
Chroma keying technique is also known as blue green effect where two different type of videos are combined .
This technique may be found in movies in the form of travelling matte and Schufftan process.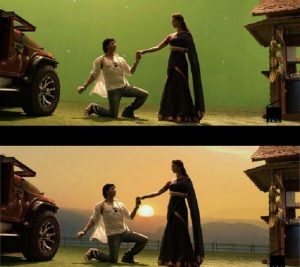 HERE ARE SOME OF THE TECHNIQUES THAT ARE REQUIRED BY VFX ARTIST ARE DISCUSSED BELOW-
DIGITAL PHOTOGRAPHY AND IMAGERY-
A good knowledge of digital photography is neccessary to become an VFX artist.
Digital Fx is the term used for enlargement of still photos.
VFX is the amalgamation of special effect with digital imagery and a good idea of photography proves helpful for 3d animation.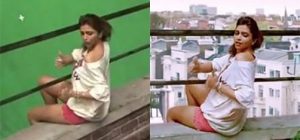 3D DESIGNING
3d designing is a complex process that teaches n artist the different approaches to various situation.
Modelling structuring texturing rigging are the different techniques that are clustered together , and one might not complete a scene without ignoring one of these.
Apart from multimedia 3d designing is revealing itself as a big potential and it could be a next major thing that may shape the future world.
3D COMPOSITING
It is artistic and technical challenge that might mix the various design principles to make it complete thing.
It is a department where the entire department is works together that why it is very difficult to specify the work of a particular modeller in a scene.
Combining visual effect involves the work of rotoscoping, motion tracking, keying.

The bullet dogging scene in matrix is an example of compositing.
LIGHTING TECHNIQUES
According to painter Janice Dickinson the basic substance of painting is light.The same principle is applicable of animators.
The realism of frame the atmosphere of a scene is totally dependant on the lighting artist.
Light manipulates the eyes , sets the mood, maintains the continuity and much more.
One need to observe the movement of light and its interaction in real life to achieve a hold on visual effect
ADAPTING TO STRESSFUL SITUATION
It is not a topic. It is a quality one need adapt to become a VFX artist.
Working hours in this line might be hectic when one begins his or her career.
Deadlines don't have any definite date but a client company may announce the deadline any time.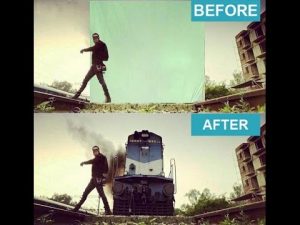 The ability of submitting projects in a definite and stipulated time may time may help some one to climb up ladders of success.
In the end the success of a VFX artist depends on the quality of work and the time that is required to deliver it.
As a VFX artist one should always keep practising and one should never stop experimenting on it.
COMMUNICATING COLLABORATING AND EXPERIMENTING
To be successful in this line one need to communicate collaborate and create in this line.
One should be cooperative creative and collaborative with designers , producers engineers, and clients.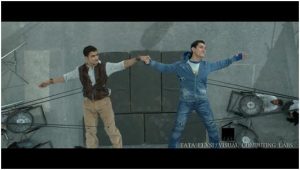 If someone is a reserved person one should become a good team player.
GOOD AT HARDWARE FUNCTIONALITES
One a should be very much proficient in hardware functions.
A VFX artist should have the ability to operate the camera its related working equipment , with microphones to record audio one should be good at lighting to shoot videos and much more.
The VFX stream is like an ocean. On may always learn.
KNOW WHAT SOMEONE IS GOOD AT-
An VFX artist need to know what he or she is good at .One should know that one excels in that particular skill.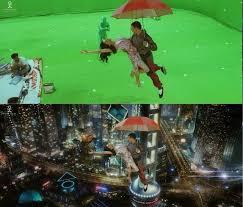 In a VFX team one is not good at everything ,the production team wants.
Some may be good lighting artist some may be good at layouts, some could be good in matte.
These are some of the major things one should keep in mind while chooing a career as VFX artist
A VFX artist may create marvellous things that is impossible or dangerous to shot in real settings.
So if you aspire to grab a glamarous career as VFX artist choose right training institute and join VFX Course.
Call us 9836321595 to discuss about your career and avail a free demo class.