There has been a numerous series of changes in the Marvel Comics and superhero that marked the latest era.
There was the All-New, All-Different, after that there was days from the beginning of its next one-Marvel Now (err, again).
This blog post is about the legacy of Marvel's superhero that have been ruling the realm of power and strength from many years.
The blog is presented by the MAAC Kolkata team to acknowledge readers of the various Marvels' superhero that have preoccupied the Marvels' Legacy genre and have entertained audience across the globe.
Well-Known Faces of Superhero Return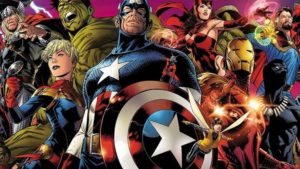 The universe of the Marvels' has been going through a rough spot lately.
Some important events took place like Civil War II and Secret Empire have created a ground for spat in which most of the Marvels' Legacy superhero community is broken and separated.
However, these events had took place in decades, the fact remains that they got brutally character-assassinated, or laid low by contemptuous abetment from the mass people or they might have been turned into some hidden Hitler over the past few years.
Legacy is set to be that spotless line-up which possess a sense of hope and peace that besides offering a brighter future after the storm of Secret Empire, also proffers honors and respect to the long history of Marvels' countless legacy superheroes.
After mentioning this, it is implied that in few cases, some familiar faces returned like the famous Bruce Banner, who was put to the ground in the Civil War II.
In case of others, the above significance implies the return of long-absent well-known faces like the Runaways.
These Runaways are starring in a completely new composed series that is based on the beloved original.
To some, it means the heroes regressing to their legendary, well-known manifestations and incarnations like the advent of Tony Stark escaping his Civil War II where he was in induced coma to the great Steve Rogers coming back to his original heroic self.
Enter into the realm of Marvels' Generations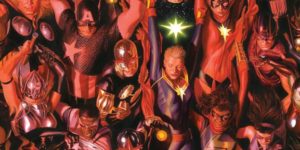 Legacy chronicles the return of the classics and the way the various characters that paced into it to take their former place will react.
This things originally begun prior to Legacy's of superhero arrival in the shape of Generations.
Generations are a total events series consisting of ten parts that tells the saga of the Marvels' superheroes at an entire stretch.
Legacy project venture is capable to combine up a contemporary vision of a saint character-from Sam Wilson's Captain America, to Kamala Khan's Ms. Wonder, to Laura Kinney's Wolverine and some more.
It is seen in some matters that those corporation and coordination can be convenient like Steve Rogers can team up with Sam because he's still around, same for Carol Danvers and Kamala.
In some different cases like Captain Mar-Vell's collaborate with Carol, or Bruce Banner's gathering with Amadeus Cho, denoted the arrival of some superheroes from graves.
Up until now, Legacy may appear as though it's an endeavor to fix the enhancement and modernization Marvel has pushed vigorously with its comic arrangement in the course of recent years.
Be that as it may, as per Marvel, Legacy won't stomp on a considerable measure of the more youthful, more up to date saints they've made in the course of recent years.
If you are going forward to analyze the fate of the Generations, then it will be revealed that through the various adventures these superhero or  comic heroes will shape their own destinies into the ultimate Legacy.
In any event, we are well aware that some characters are for certain who won't vanish from spotlight.
Several significant characters like Ms. Marvel and Miles Morales will keep on having their own series in the genre.
Other characters that are losing their monikers like Sam Wilson, who is not anymore the limelight Captain America, are getting new episodic series to supplant their previous titles.
Moreover, several lighter series like Unbeatable Squirrel Girl or Gwenpool have come up to stand for the newer wave of variegated superhero comics Marvel has been putting out will bear on also.
Marvels' Legacy is planned and set up in such a way that has the capability to balance itself between obliging outdated Marvel fans and readers who have come up with newer titles are more loved by the audience.
A Look into few Marvels' Superheroes
Spider-Man: After being bitten by a radioactive spider while he was a teenager, it gifted him with spider-like features as well as powers.
Subsequently, after the death of his uncle Ben, which he could have prevented, he learned that with great powers comes great responsibility.
Spider-Man pledges to protect the innocent world from the evils and became the Amazing Spider-Man.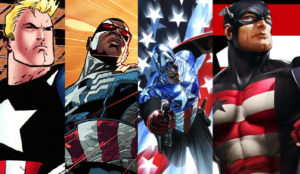 Captain America: At the time of the World War II, Steve Rogers is selected for the admission of the super-soldier serum into his body.
The history of his becoming Captain America lies in the embellished apex of human physical power and the unbreakable shield that he utilizes to protect the innocent from the demonic.
As a result of the unsuccessful mission that let him covered in the ice for decades, the Avengers found him and bring him back to the original team leader of the Avengers.
This series is succeeded by many other series like the Captain America Reborn, Secret Empire and many more.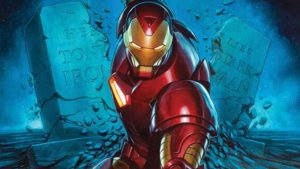 Iron Man: Tony Stark, the wealthy son of Howard Stark, at the initial stage was careful only about himself.
The event of his kidnap by terrorists changed his heart and mind.
He was at a stage where he was forced to make a weapon of mass destruction.
In spite of the above fact, he made for himself an armour suit that can help him to fight all circumstances.
The Invincible Iron Man is on the way to make the world a better place.
This invincible factor and superhero identity about him make for him the way to a founding member of the Avengers.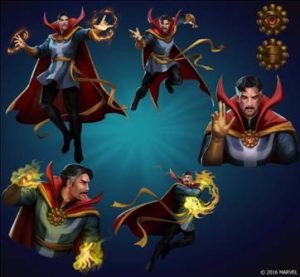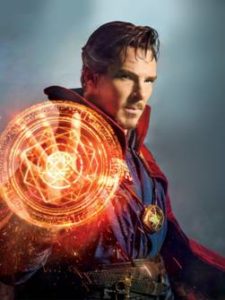 Doctor Strange: Doctor Stephen Strange is depicted as a talented however proud egoistical surgeon specialist who effectively searched out the Ancient One so as to mend his hands which were injured in a past car crash.
He was prepared by the Ancient One to come up as the Master of the Mystic Arts and the Sorcerer Supreme of Earth.
The New Titles and Present Status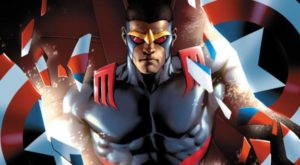 Jane Foster may be out of time—both regarding being Thor and just being alive.
The new storyline for The Mighty Thor is forebodingly titled "The Death of Mighty Thor."
Peter Parker will lose his extremely rich person status and his Parker Industries organization, sending him sneaking back to the Daily Bugle for a storyline that re-builds up the work of art, a down-on-his-fortunes variant of the character.
Tony Stark will be restored from his Captain Marvel-instigated trance-like state and after that speedy keep running off someplace, requiring his two Iron Man successors, Doctor Doom and Riri Williams, meeting up to discover him.
After the years in the spotlight as one of Marvel's most famous characters have mollified his edge, Deadpool is coming back to a more ambiguous, hired fighter way of life as the Despicable Deadpool.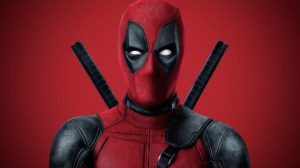 Speaking of which, in spite of the fact that Spider-Man/Deadpool is proceeding with, the new opposing bowed on Deadpool is transforming it into Spider-Man versus Deadpool, as the two partners' relationship goes bad.
With Secret Empire driving Sam Wilson to step far from Captain America for good, he's coming back to his underlying foundations as the Falcon in his own particular continuous arrangement.
Steve Rogers himself, apparently shaken by the months he's spent as the rightist leader of a Hydra-run US, is pulling a 2010-time Superman and attaching an excursion crosswise over America to reacquaint himself with how the normal American sees Captain America.
Here you go and if you want to enter this amazing world just click here to receive expert advice.