Evolution of Indian Animation
Hello, readers hope you're doing all well with studies.
It's time to take a gander at the history of Indian Animation and its origin.
In MAAC Kolkata's today's blog you will have a gander at the major historical background of Indian Animation, how Animation evolved in India and its origins.
The blog is initiated with the strong involvement of MAAC Chowringhee (being the main branch), MAAC Rashbehari and MAAC Ultadanga.
Animation, this term has come up in advertising so high nowadays.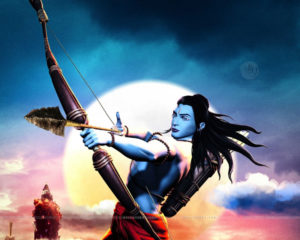 Animation is making once creative energy and takes us on a mystical voyage.
Indian Animation industry is one of the most seasoned Animation industry on the planet.
Some of the interesting facts about Indian Animation Industry.
Dadasaheb Phalke is the first Indian animator also known as the father of Indian cinema.
Clair Weeks, a Disney studio animator was invited to train animators for the first ever Animation studio in 1956.
The first animated film in India was in 1957, The Banyan Deer.
Current Status
Over the past 10 years, India has shown immense growth in the Animation Industry.
Few of the examples are:
Roadside Romeo, O my friend Ganesha & Hanuman.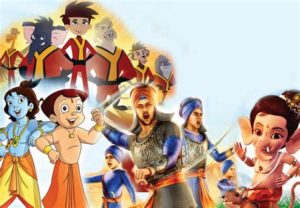 These movies were produced with the help of 2d & 3d animation in 2008.
Arjun -The Warrior Prince was released in India & US in 2012.
This movie was appreciated worldwide for its sheer quality and brilliance of animation.
It unlocked new avenue for the industry.
Indian production houses and studios have tie-ups with Hollywood production houses and studios.
Animation institutes are doing their jobs by providing an adequate knowledge about 2d Animation and 3d Animation along with various other courses related to filmmaking technology.
The Future of the Industry
Indian industry is doing well and getting renowned all over the world.
But it's always about more. It still has to go long way to gain its foothold in the international market.
The following steps are needed to be taken: Invest more in technology, train people, Arrange for indoor and outdoor training methods, Set up more animation institutes with the beneficial courses that could teach about filmmaking, Arranging workshops and seminars and generating awareness about the benefits of Animation.
Encourage beginners and allow them to experiment with their creativity.
The Animation Industry in India has advanced over the most recent 10 years.
It has certainly made some amazing progress since Dadasaheb Phalke made the main animated motion picture with matchsticks, coins and Animation camera procedures path in 1914.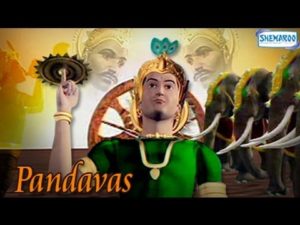 Indian Animation industry is required to achieve a record of 1.2 billion by 2012, an enormous 27% ascent since 2008.
The business advancement began in 1950 when an untouchable, Clair Weeks, a Disney Studios animator came to India to prepare newcomers in the standards of established Animation .
By 1970, Bhimsain and Ram Mohan, who had prepared under Weeks, began and built up their own particular autonomous Animation studios.
Hardly any movies were made in this time yet then they couldn't be acknowledged well because of the absence of government and showcasing support lastly every one of the studios differentiated into advertisements and highlight filmmaking which prompted an aggregate destruction of the business.
Slam Mohan and Sako; a Japanese producer together made an extraordinary film known as 'Ramayana'– The legend of ruler Rama.
They didn't get an endorsement from the Indian government for the conveyance of the film.
Be that as it may, at that point the film did abroad and it achieved more prominent mindfulness and information about the ability in India.
There was an adjustment in the circumstance, the outsourcing blast realized a 360-degree change in the situation when greater and littler generation houses from Europe, United States, and Canada began to outsource their after creation work to India because of fewer work costs.
There was a considerable measure of preferred standpoint for them in it.
At first, they would burn through a large number of dollars and now the work should be possible into equal parts the cost and this drove them to get the additional advantages as far as cost and ability in India was perceived world over.
A few organizations swung up to catch the developing business sector in India and made benefits around the world.
In any case, the fact of the matter was to what extent could outsourcing work go on.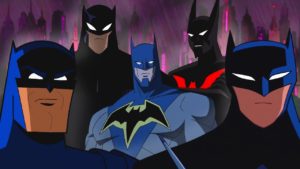 In 2008 India woke up to the potential and entered the Animation business with a blast.
Roadside Romeo, Hanuman, O my companion Ganesha and separated from typical films, Cartoon Network arrived big and caught the entire children advertise and the whole Animation  showcase.
Animation was being propelled in ordinary business films also when enhancements were required for specific scenes, eg: Aladdin.
What the Animation industry needs to do is that it needs to connect the holes amongst request and supply and this is an everlasting issue which should be overcome since the business has begun creating and developing.
Another issue that should be overcome is the way that we are as yet utilizing obsolete innovation and bringing in innovation turns into an unmistakably costly choice thus building up the product and innovation turns into the best alternative as we need to now learn and create films which take into account Indian as well as global gatherings of people as well.
Movies have begun utilizing embellishments in relatively every film and it is best trusted that Indian Animation  industry is set to assume control over the world.
Final Verdict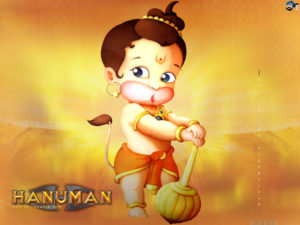 The final conclusion that can be stated Animation has come across a long way from its origin and now it has reached the highest zenith.
Throughout the decades, technological advancements have paralleled the evolution of the Animation industry in India.
And one of the global leaders of Animation and VFX is MAAC Kolkata which has devoted its ideals for the up gradation of the nextgen pupil and has indeed stand out amongst the many by setting a limestone in the industry of Indian Entertainment.
For more information visit MAAC Kolkata and get effective training on courses like 2D Animation, 3D Animation, Visual Effects, Multimedia, Web Designing, Graphic Designing and other architectural courses.
We at MAAC Animation Kolkata provides with the best knowledge and career opportunities. To learn more visit www.animationkolkata.com.