In our blog we will discuss Top nine Best Animation Studios In India. Our infographic Image of Animation Studios are giving you an idea on the same. We are proud to say our students has got placement in them as well. What is required is your persistence to pursue  the course in animation and we at Maac Kolkata will make your dream come true.
Lets See The 9 Animation Studios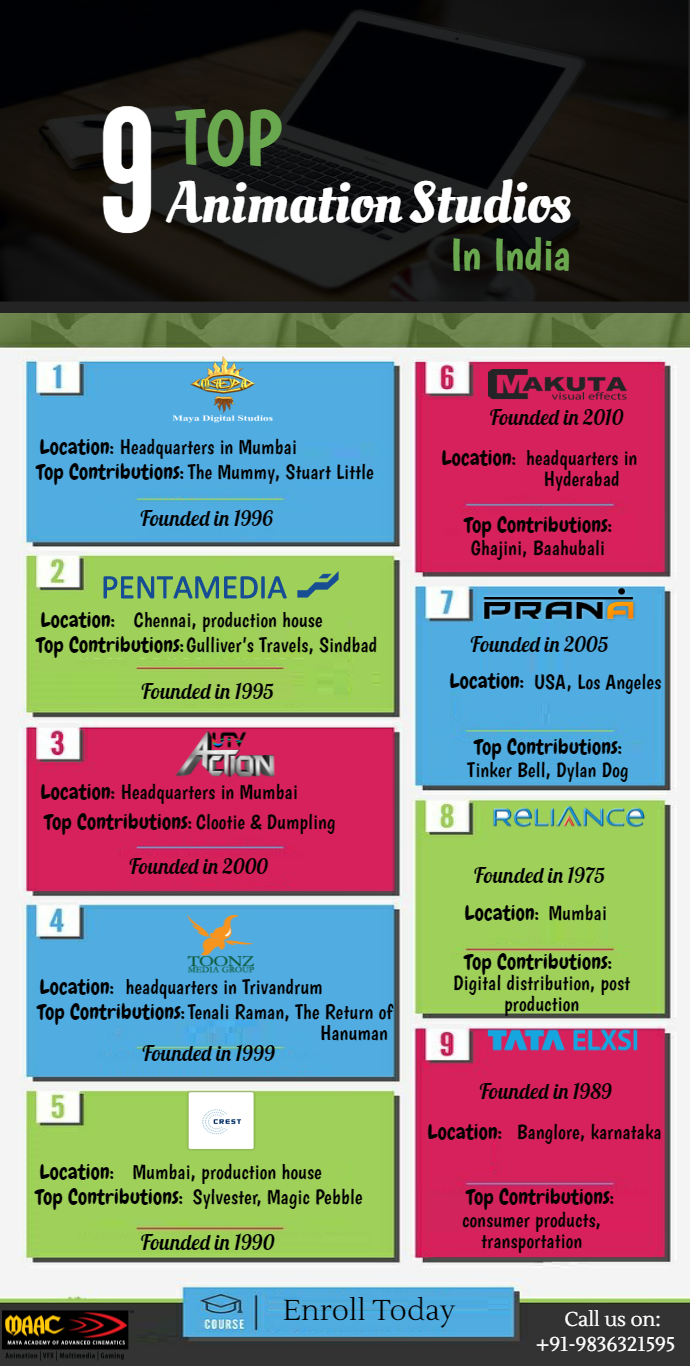 We will help you to implement your visualization in reality where you will create a virtual world of animated characters. You should always dream big and aspire to be a part of Animation Studios. With our technical team of experienced faculty, giving hands on practical exposure in field of animation and visual effects too. We guide you , groom you to teach the level of expertise that animation studios and these renowned production houses are actually looking for. We give your career an extra millage and we take out your X factor within you to become successful in life.
We have our presence in three places in Kolkata Rashbehari, Chowringhee, and Ultadanaga. Follow our website www.animationkolkata.com to get more information. We are the Best 3D Animation and Visual Effect or popularly known as VFX Multimedia Gaming Institute in heart of Kolkata.
Don't wait any more just call us and take an Career Counseling session with our expert counsellors and decide which is the right course and career path for you and be the part of such big Animation studios. We are indeed just a phone call away your opportunity is knocking on your door . Just don't let it go. Grab it before its too late.
Join us at MAAC Chowringhee, Rashbehari and Ultadanga or get in contact.
@9836321595 MAAC CHOWRINGHEE
@9836321789 MAAC RASHBEHARI
@9830390356 MAAC ULTADANGA
Or email us @ info@animationkolkata.com