Today in this blog we will focus into the latest Autodesk Smoke Online Video Editing Software.
Most of us are familiar with the concept of Online Video Editing which is the arrangements of video shots on a timeline.
Online Video Editing happens in the post-production stage in films, television shows, short films and video advertisements.
Nowadays different kinds of video editing software are available in the market to make the editing process hassle free and convenient.
Online video editing software is available at different cost and can be downloaded in personal computer or professional computers according to the capacity of the hard-dark inside the CPU.
Generally video editing includes trimming of the shots, re-sequencing clips, preparing audio track, adding transitions and special effects.
Video editing process makes better flow of your video and enhances the storyline i.e captured within the video.
Why Autodesk Smoke Is Special ?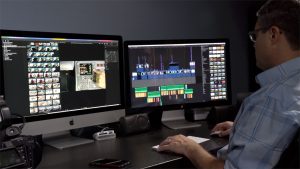 Autodesk Smoke is a powerful video editing software and more accessible than ever; it has brought editing and effects together like never before.
Autodesk Smoke has easy-to-use timeline environment to increase the productivity.
One of the amazing qualities of Autodesk Smoke is that it playback effects instantly.
Software Autodesk Smoke has been upgraded to make it compatible with Mac hardware and Autodesk has added many new features in the toolset of the Smoke video editing software.
Autodesk Smoke is capable of working with other software like Autodesk Flame 3D VFX; Autodesk Smoke can exchange images with other editing software Avid.
Feature of Autodesk Smoke enables the editor to share their work with other editors in the studio setup.
Professional Video Editors associated with big Hollywood Studios edits the big budget movies mostly on Autodesk Smoke because it is available on the latest version of Mac Pro.
Breakthrough Features of Autodesk Smoke
Autodesk Smoke support video formats like SonyRaw, ArriRaw etc and one can import files in mixed format, resolution and bit depth.
This software allows image to be rendered in 8 bit or 16 bit, if the editor is working with mixed resolution and some clips are higher than 8 bit then editor must select 16 bit display. However 16 bit rendered image gives better result compared to 8 bit image.
Flexibility of Autodesk Smoke allows the editor to create timeline at different resolutions and bit depths.
Timeline Based Creative Workflow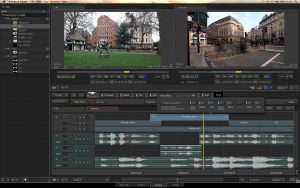 Autodesk Smoke Timeline has multiple Video and Audio tracks and one can have multiple timelines active at the same time.
It permits Timeline FX and Transitions effects to be added directly to the clips on the timeline.
Grouping and syncing images on the timeline is easy and hassle-free here.
Autodesk Smoke allows the editor to work on multi-layer Audio files where they can cut off the noises, add music tracks and do lot more functions.
Compositing With ConnectFX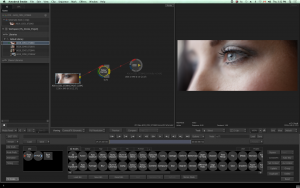 ConnectFX works in flow graph environment where compositing occurs in procedure with integrated access to all effects and image processing commands.
It is a node-based compositing; the above image shows the compositing of an Eye Close-Up.
As ConnectFX pipeline is not fixed so nodes can be freely reordered and edited.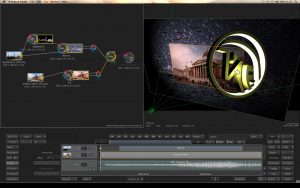 It has palette of tools and 3D environment that allows the editor to combine video, graphics, 3D models, lighting effects in complete freeform manner.
ConnectFX node-based effects are all processed at 16 bit depth, therefore there is no visual degradation of images and any complex Visual Effects can be saved easily and applied to other media.
3D Tracking Node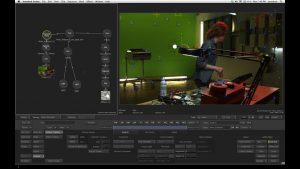 This function allows automatic 3D tracking based on the camera properties of the device used to gather the image sequences that the editor want to track.
It also allows object tracking on specific moving areas of the scene therefore making the shot analysis possible.
This feature helps to work with Camera Settings like Zoom, Lens Correction, Perspective, 3D motion etc.
Autodesk Smoke is different from other basic editing software due to this special node-based 3D tracking feature.
3D Text and Geometry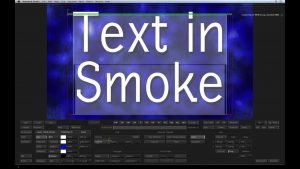 3D Texts can be created and manipulated in the action scene with the help of this feature.
Editor can adjust 3D text font size, colour, italics and other text related effects under this feature.
Text can be animated and various visual effects can be added to the text.
3D geometry objects can be imported from other software and applied on the existing clip; one can change the position, shape, texture of the 3D geometry object according to the necessity.
Dynamic Trimming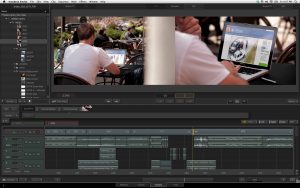 Dynamic Trimming means that you have to just cut the clip and it will automatically adjust timing and timeline navigation.
Here one can trim the clips with keyboard shortcuts.It has Matchbox shade tool to add texture and shades to the timeline.
Along with the above feature Autodesk Smoke can export videos in Final Cut Pro X XML format which enables sharing of a sequence with third-party application.
XML export generates simplified sequence that can be used for colour correction, media management by third party software.
MAAC COURSE ON AUTODESK SMOKE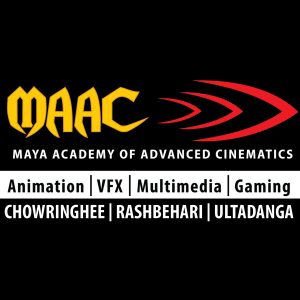 All 3 MAAC Centres in Kolkata i.e MAAC Chowringhee, MAAC Rashbehari & MAAC Ultadanga offers professional course in Autodesk Smoke.
One can learn with other editing software in a course or can learn just Autodesk Smoke alone.
Aspiring students can learn high-end film editing techniques by joining any of our MAAC Centres.
Autodesk Smoke course is divided into several steps like Introduction to Smoke, Layout, Sequences and Timeline, Transition and Animation, ConnectFX, 3D Interface, Audio Effects and so on.
MAAC Centres have top-line infrastructure and equipments with experienced guest lecturers straight from the media and entertainment industry.
By learning this course candidate will get master on Node-based compositing, seamless editing on the timeline, shots colour correction, 3D text animation, compositing multi-layer scene and other wonderful video editing functions.
MAAC Faculty takes care of each and every student individually so that students can ask questions freely whenever there is a doubt in their mind.
Hurry up and join any of our MAAC Centres to explore this stunning professional field of video editing.
Call For Expert Advise @9836321595 and make a booming career in media and entertainment industry.