A career in illustration doesn't only involve just sketching certain fine things. It involves a lot of other things like handling social media accounts , contact art directors, recording your income  and expenses, filing a tax return, maintaining  ones website regularly, writing contracts, and making sure that one actually is paid properly.  If one might be interested in becoming an illustrator it is not an easy path. In a traditional way one might go to art school, internship and into jobs. One needs to know basic knowledge skill in ones field to become successful.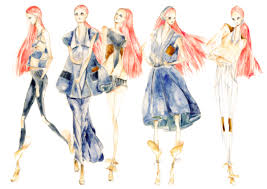 Here are some steps discussed to become an illustrator-
Knowledge – The first step is to get a basic knowledge of arts style software that is needed. One might enroll in one of the art and design school. One might pursue a diploma or certificate to gather the knowledge by thorough practice.  No matter what one may choose the first step is about learning and gaining knowledge about ones field.
Internship- The next step is to gain a thorough knowledge of art style software that is needed and then widening ones horizon by doing internship. By working as an intern you might gain knowledge about your finer skill, and one may master these skills. Learning the whereabouts of this trade as well as earning some money will make this process interesting. Internships not only just takes your resume and portfolio  a step further  but it gives valuable experience  in this particular field  as well as it is very much essential and important.
Choose a specialization- By the time one has done a few internship and mastered the skill; one may get a general idea of where ones particular interest lies. One may get an idea  which job generally suits one and where ones particular talent lies. Once one has chosen  ones particular point of interest  one may jump in to get a job or one may  become a freelancer or whatever else one ones wants to become.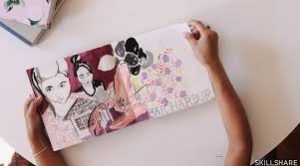 Practice and experimentation– There is a common saying that practice makes a man perfect. Practicing one art gives you experience and makes one better at what one do. Experienced and expert Illustrators are in demand. But one shouldn't get entwined in a single type or style. Just like stagnant water get staled stagnant skills are redundant and unvalued. One should keep experimenting with new styles, genres and software while might have been just increasing ones knowledge and portfolio. This will make him or her outstanding. Following this steps one may become an illustrator and just fulfill ones dream. But one should have the tendency of never giving up as to fulfill ones dream one may need a lot of courage and dedication. Constructive criticism and feedback may take you a long way in motivating and inspiring you. If one perceive and believe in ones skill then you will be no longer be dreaming but ones dream will become reality.
Take advantage of your free Time-One might take advantage of his or her free time and learn free skill. By utilizing ones free time one might gain mastery in acquiring new knowledge during ones off time. One may utilize his or her free time to learn projects that seemed to him or her very much difficult. One may take online classes on fundamentals of designing or just shift his or her focus to other industry that might find his or her illustration skill more productive. By just utilizing his or her free time one might come to the conclusion that to become a professional illustrator one doesn't require any degree. Instead by utilizing your free time one might get time for learning, watching free video tutorial, and might go through some online tutorial on illustration.
Research on potential client-This is very much essential when one is working as a professional illustrator or as a freelancer illustrator. If ones goal is to become an illustrator and to set up one sown business without just becoming fully dependent on one employer it is very much essential to look out for new clients. One should keep in mind that researching also consumes lot of time. One needs to work extra time to find those clients and build a rapport with them.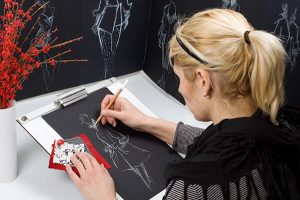 Take yourself seriously– One should take oneself seriously. First one should set small goals and start fulfilling them. Doing some work for free while one is studying is good alternative before working professionally. Once one has gained some experience and trying to become an Graphic Designer one should now set his or her eye upon setting up his own firm as an illustrator or publishing ones art blog. By presenting yourself as a professional businessman other people will take you seriously. Even if one is happy to give free service one shouldn't forget to take commission. As by advertising oneself one will get more business, one may quit other job that he might be doing to earn his livelihood and then work as a full time illustrator.
Personal branding– There is no guarantee that a proper person will get in touch with your perfect high level portfolio. Not one will get to know about an illustrators work if one doesn't promote his portfolio and oneself. Without taking appropriate action nobody will notice a prospective illustrator's portfolio.
Networking- Due to the rise in social media it is very easy to go come across other designers and illustrators in this field. One should start creating one's own personal network by using sites like Dribble and Instagram. One might attend illustrators in person and might join get-together of illustrators and social events.
Make the most on social media- Nowadays social media is used by everyone. Rather than one personal website social media accounts might be very much essential to a professional illustrator. Users of different social media platform such as Facebook and Instagram may search keywords and hash tags or names. When one is using the social media seriously to ones advantage one has already secures ones position as a prospective candidate. These are the things one should keep in mind while planning to become a professional Illustrator.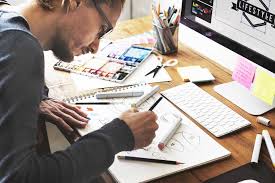 MAAC institute in Park Street provides various courses that will help an aspiring student to become a professional illustrator.
The institute provides lab facility, expert professional trainers and also job assistance.
So call us or walk in to our centre. Our counsellor will help you a lot.
@9836321595 MAAC CHOWRINGHEE
@9836321789 MAAC RASHBEHARI
@9830390356 MAAC ULTADANGA