We are all aware about animation and what career in animation is all about.
It is generally all about just bringing characters and stories to motion that is to life, in films, TV shows, videos games and more.
But we don't have any idea of what sort of job is of the animator. Nothing is perfect in the whole world; even some jobs are not even perfect.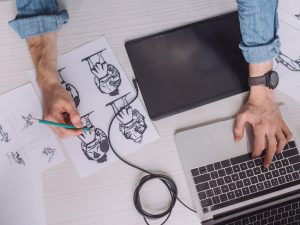 Before one is interested in choosing a career in animation one need to expect the merits and demerits of the profession.
We well remember the character of the cute and martial arts of Panda in Kung Fu Panda who taught us that self belief may just help us to achieve great heights.
We also remember the ever charming and fascinating world of Narnia.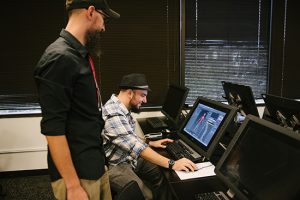 The blockbuster animated movies like Kungfu Panda, The Jungle Book, Hanuman, Bolt, Wall E, are examples of well known animated movies.
Animation has enormous scope for those who are interested in creating a miracle.
In an age where computers do the majority of work, there has been a recent steady increase in the popularity of 3d animation.
There are a few career options that carry the same benefits professionally and personally as being an animator.
Here are some of the benefits which give you more insight about career in animation-
Personal Expression
One of the finest benefits of being an animator is the benefit of expressing one's self through work.
While one has to work within the limit of a script, one is allowed to add personal touch to each and every visual aspect of the world.
Creative Freedom
If one is animating ones own cartoon one will have the full creative freedom to do whatever one desire.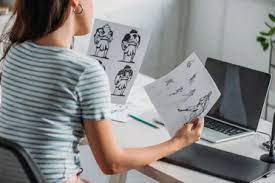 Business Relationships
Many creative team of different ages met after they were hired to work on a particular subject.
This partnership may last for a long time. If you choose a career in animation you may get opportunity to work in bigger budget. One may help to get into bigger and better opportunities.
Flexible Hours
An animator may work as a freelancer.
While  working on any project one is given the finest chance to set one's own time for your job. One may work according to his own timing at 2pm or at 3am.
Career in animation gives you an option to choose your own working time..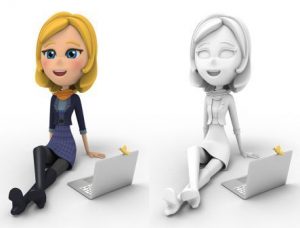 Creative Expansion
In addition to creative freedom to draw whatever one wishes to being an animator is a distinctively challenging job that may help us to flex our brain and help us to push one to be more creative with ones art.
Enormous demand for animators in India
One of the biggest plus point of being an animator is that the demand in this particular sector is very much enormous.
As the Covid pandemic forced the closing down of live action movies now one is turning to animated movies as there is a steady demand for animators in this field.
Bachelor Degree is not required
One doesn't require any formal degree such as a bachelor or master degree to be an animator. Only a diploma in animation is enough to become an animator. The only thing one desires is the skills need to be properly adopted by the animator.
Increase in the knowledge level
The animator may create fantastic cartoon on 3d animation. Before starting the animation process one need to make research on the topic. For example if one need to make a scene on Africa one need to make a research on the topic.
He or she need to gain geographical and historical knowledge about Africa. After researching he needs to contact the client to make the video.
So in this way he might gain a good knowledge of any part of the world while working as an animator.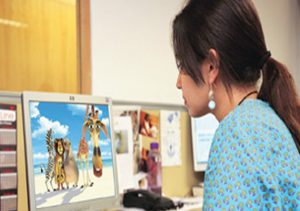 An animator may take his  own decision
An animator  is free to make his own decision. He may work on his own will. Freelance work has the advantages of flexible work hours and also variety.
One may take off time from his work and may have the option of choosing work that suits him best.
At the same time one may have the option of enriching his list of personal and valuable contact.
Gaining a good knowledge of  new technology
New animation technologies  helps the animator to gain more knowledge on software specially 3d software.
If one wishes to remain updated on new technology if he or she becomes an animator he may fulfil his dream.
After completing a diploma or certificate course in animation there is a wide variety of career option.
One may become a character designer, story board designer, rigging artist, editing person, layout artist, FX artist, and Background artist.
Patience
Animators may need to work on a particular model or drawing for many hours or many days until it is perfect.
So in this way ones patience level increases. This helps in the growth of personality of an individual.
Lucrative Profession
Animation is a lucrative profession in India as well as abroad. Professionals working in this field may earn Rs 10,000 to Rs 15000 per month.
The starting package of animators is Rs 10,000- Rs 15000 per month. After becoming a senior animator one may earn Rs 30,000- Rs 40,000 per month. After gaining a thorough experience one may earn Rs 55,000 per month.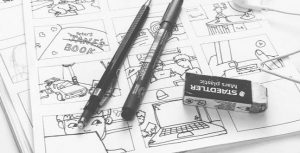 Animation is also a Fun giving  Profession
Animation is very much a fun giving profession. One may master the art of rigging, lightening, designing storyboarding.
Animators  design games, design cartoon characters , they do the job of storyboarding and character designing  and also do the job of final texturing on alive , breathing and thinking  figures.
There is very much enjoyment and absorption in this profession which one might not get from other industries. Every profession has some disadvantages and advantages.
Animators may have to work for long hours, especially those who are hired by the company not freelancers.
They might have to work for fifty hours when their deadlines are approaching. They might also be pressurized to deliver high quality results in a very short span of time.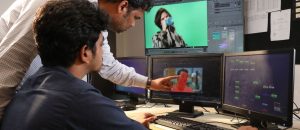 But still animation is a very lucrative profession in India. India has become a new hub for animators. So youths who want to choose a career in animation must not waste their time.
They should persue a diploma or certificate course in animation and become an animator. MAAC Kolkata provides certificate and diploma course in animation.
Students choosing a career in animation from this institute are very much well placed in different organization.Some are also working as freelancers.
Be a part of growing animation industry with MAAC Call us
@9836321595 MAAC CHOWRINGHEE
@9836321789 MAAC RASHBEHARI
@9830390356 MAAC ULTADANGA