Today in is blog we will discuss how scope for 3D Artists are constantly increasing as we are entering into 3D rendering and animation world.
Whether it is Hollywood's Action-Thriller Movie Avengers: Endgame or Bollywood's Thugs of Hindostan more and more movies are hitting the theatre screens with the ample groundbreaking creations of 3D Artists.
Generally 3D Artists work with three-dimensional models, animation and visual effects to be used in imaginative projects of films, video games, television shows and advertising campaigns.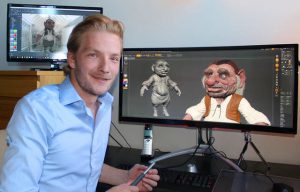 3D Artists like other VFX artists or Video editors work on computer platform supported by artist-friendly 3D software where they can build up photo-realistic materials, lighting and rendered images for various uses including marketing and entertainment industry.
Becoming a 3D artists is not very difficult, it only requires proper training, knowledge, creativity and hard word; different industries look for different skills from 3D artists.
Many short term and long term courses are available in the market for the aspiring 3D artists.
3D Artists salary depends on their experience levels. Higher the years of experiences; higher will be the amount of salary.
Liability of 3D Artists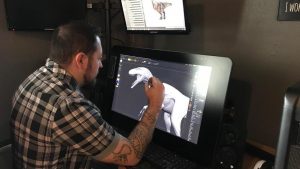 As technology is becoming more and more advanced consumers are looking for more realistic product representations which will help them to make right choices for their need and that's where 3D Artists come in.
A dedicated professional 3D Artists work is to create 3D image or model as required in the script; then they add texture, graphics, visual effects and animation to the 3D model.
A 3D Artists discuss with the Director and understand the project requirements and conceptualise the creative ideas; they often come up with the best ideas required for the project.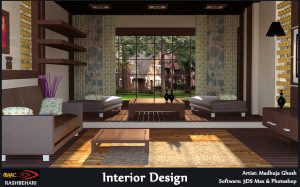 Along with talent they must acquire the knowledge of aspects of colour grading, 3D texture, lighting set up in 3d etc with how these things work together.
They can create the storyboard to visualise scenes and create a realistic environment for movies, games etc.
3D Artists always works in collaboration with animators and other artists and attends meetings to discuss ongoing projects.
They must have decent communication skills so as to communicate with colleagues of different artistic departments.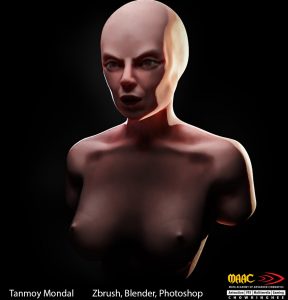 Depending on the feedback received from Directors, Animators, VFX Designers and Clients; 3D Artists does editing or makes changes in their creations. Larger project goes through many alterations before the final design is approved.
3D Artists must have strong working knowledge of industry-standard software including 3ds Max, V-Ray, Autodesk Maya and many other authorised software.
While working on tight deadline, 3D artists must have the Time management ability.
In big budget movie projects 3D artists handles multiple task and large amount of work in the pipeline; they must have the ability to handle workload and pressure in competitive professional field.
Popular Niches Where 3D Artists Can Thrive
Architectural Vizualization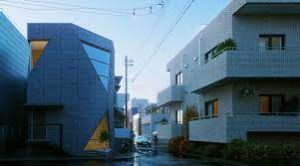 This is most one of the common fields of work for 3D Artists where the artist can construct the digital building or infrastructure of any particular project as real as possible to impress the client.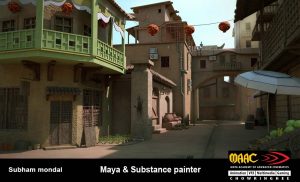 In Architectural Visualization buildings, streets, small houses, lamp posts, swimming pools and many such things comes which are utilised in gaming industry, films, television shows and real estate business.
3D Modelling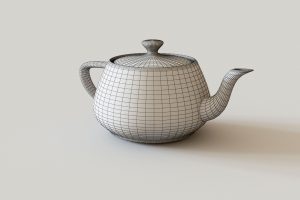 3D Artist can create 3D model of any object or surface using computer graphics.
3D models are highly implemented in gaming industry, film, TV, engineering, websites etc. Nowadays people look for 3D models pretty much more because 3D models provide clear image of the product from all directions.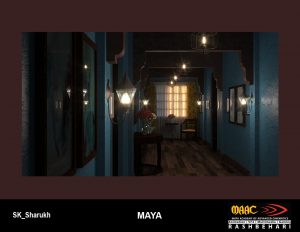 For 3D modeling artist works on highly interactive software like Autodesk Maya and 3ds Max along with supreme quality rendering engine so that 3D model looks real and natural in all aspects.
3D Motion Capture Artist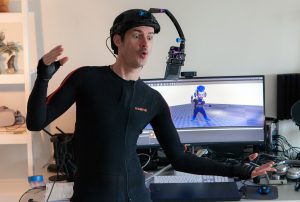 Job of 3D Artist as 3D Motion Capture Artist is to create computer-generated character who will behave exactly like real human. 3D artist need to work with actor, director and technician to capture the actor's movements so that he/she can build up digital characters performing same movements.
3D Motion Capture is very much in use today in the field of film and television production along with medical application, robotics etc.
Sophisticated devices are available for motion capture which required to be handled diligently by the 3d artists.
3D Environment Artist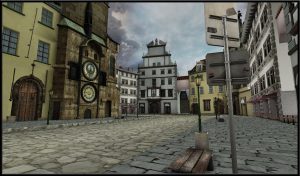 3D Environment Artist takes care of the indoor and outdoor settings of video game as well as movies indoor and outdoor Mise-en-scène.
Here the artist is responsible for modeling, texturing, lighting, composition and lot more things needed for creating best environmental set-up.
3D artist can draw a city streetscape for game, a science-fiction space station, fantasy or any imaginative domain as per the demand of the project.
Visual Effect Artist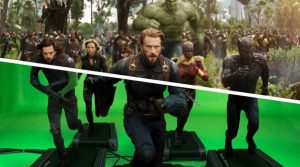 Larger than life visual effects have won the heart of audiences; people love to see explosion of cars, fantasy characters, long jumps, thrilling chase sequences on the big screen.
There are lot many movies like Avatar, Avengers, Captain America etc which have brilliant Visual Effects works to make the characters and the scenes more realistic.
Motion Graphics Designer

In Motion Graphics Designing; 3D Artist need to create animated logos, moving texts, television commercials, video games and other media presentations.
Here the 3D artists need to develop various icons, interactive buttons, animated text or model for web designing, movie titles, advertising media and many other communication fields.
3D Printing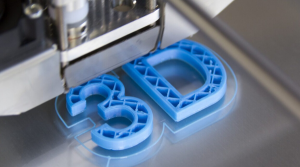 This is another amazing field, great in demand where anyone can specialised as 3D artist.
Here the artist can really bring the 3D model into real life by properly understanding 3D modeling and rendering method.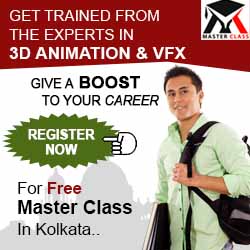 3D printing is used to create movie props so as an artist you can create 3D props for film industry.
These are some of the common areas where 3D Artist can prove themselves along with these many more new areas are developing where 3D Artists can show their talent.
Therefore we see how scope of 3D Artists in near future is demanding as well as challenging.
3D Artists have to be up-to-date with the market requirements and to be extremely innovative in approach.
Join our MAAC Institute to get advanced knowledge in the area of 3D. Call us @9836321595.