Hello Readers, Today in this blog we will discuss about a Visual Effect technique called Photogrammetry by Alice Vision.
Photogrammetry basically is the science of making measurements from photographs.
In other words it means the measuring of features in photograph.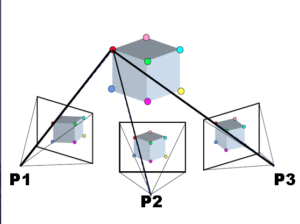 Photogrammetry work outs the geometry of a scene from a set of unordered photos or videos.
In photography 3D scenes are projected onto a 2D plane while losing depth information; the role of photogrammetry is to reverse this process.
Photogrammetry converts 2D image into 3D image.
Photogrammetry by Alice Vision is a photogrammetric Computer Vision Framework which provide 3D reconstruction, photo-modelling and camera tracking.
Alice Vision has been developed by visual effect company called Mikros Image in collaboration with academics.
Alice Vision For Photogrammetry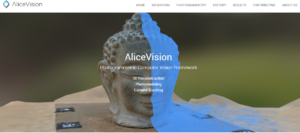 Alice Vision is an open source programme for framework developed by researchers.
Alice Vision is released under Mozilla Public License 2.0 for usage under commercial software.
The engineer from Mikros Image Mr. Fabien Castan mentioned that "Alice Vision is the result of collaborations between academia and industry to provide highly advanced algorithms with the strength and quality required for production stage".
By Alice Vision it is possible to perform 3D reconstruction, photo-modeling and camera tracking through photogrammetry technique.
In Film and Gaming industry 3D reconstruction or photo-modeling technique is becoming an essential art form.
Various VFX studios are using 3D reconstruction or photo-modeling at post production stages.

MESHROOM For 3D Construction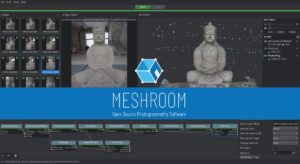 MESHROOM software under Alice Vision is mostly used for 3D reconstruction of an image.
It is the free open-source 3D reconstruction software based on the Alice Vision photogrammetric computer vision framework.
Open source means the original source code is freely available to the users for modification and redistribution; in this way forces are joining around common goals.
It runs on Linux and Microsoft Windows but not supported by Mac OS.
This software makes the work of 3D reconstruction easy by allowing graphic artists to create textured 3D models from photographs.
It has user friendly tools for the work of image reconstruction.
To work on MESHROOM one must have NVIDIA GPU and minimum of 16 GB of RAM in the hardware system.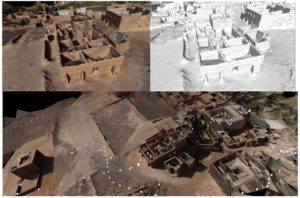 In the above image we can see 2D flat image at above and 3D reconstruction of the same image below.
Through 3D reconstruction technique an artist can create three-dimensional models from a set of 2D images.
Alice Vision provides algorithms to mix real and virtual worlds in a single image.
3D construction is the root of all visual effects where live-action combines with computer graphics.
This technique is widely used in the films to create a survey of the shooting set and to provide support for camera tracking of all shots in the same reference point.
3D reconstruction allows VFX artist to create set extensions.
With this software the VFX artist can generate 3D image of the camera captured flat 2D image through algorithm based photogrammetry process.
At the beginning during shooting stage the object or the scene should be covered or captured correctly.
The angle between the surface and 2 camera shots should be lower than 30 degree to match them correctly.
Here pixel intensities are used as the source of measurement therefore the blurriness should be avoided to a great extent.
Blurriness reduces the accuracy of the geometric information which is the crucial part of photogrammetry process.
It is recommended to use tripod while shooting to avoid motion blur and depth of field should be limited by using small lens aperture.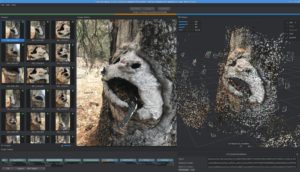 Firstly one has to import or load the captured 2D image or model in the MESHROOM for 3D construction.
The above image is of a tree trunk with a hole captured from various angles.
On the extreme right we can see computer generated 3D model of the tree trunk with the geometrical measurements or shapes.
The right image is the geometry textured 3D model of the trunk.
MESHROOM is capable of generating textured mesh automatically.
Generated 3D mesh in this software is heavy and contains missing edges therefore the VFX artist performs re-topology to modify the result output further in software like Zbrush, Blender or Maya.
One can also get satisfactory result in MESHRO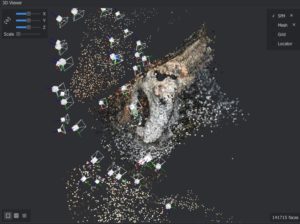 The nodal framework provides the opportunity to analyse the impact of each step of the art work.
One can access to all the internal parameters of the MESHROOM and can easily replace one node by another to compare the result.
MESHROOM is carried out in Python scripting language for quick access to the project.
Photo-Modeling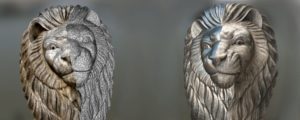 Above image is an example of photo-modeling where the left image is textured 3D model wireframe and right image is geometry textured 3D model.
Photo-modeling is the method to obtain 3D realistic model from photos; it is very much similar to 3D reconstruction.
Here the object is reconstructed in 3D space with points and lines generated by image-matching algorithms.
Photo-modeling can be achieved through MESHROOM software.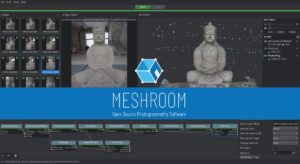 MESHROOM has camera tracking feature where virtual camera movements are matches with the movement of original camera.
VFX artists make use of camera tracking feature to add up mesmerising 3D effects in the film shots.
Algorithm based Photogrammetry by Alice Vision has proved immensely efficient for the digital artists.
Researchers are working more to make MESHROOM software highly improved in terms of performance, support for rig in synchronised cameras and 3D construction with support of camera tracking.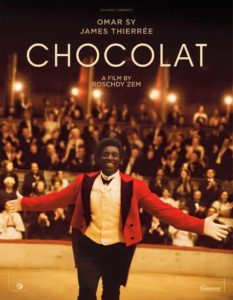 A huge number of productions are using photogrammetry as a tool for their VFX workflow such as feature film Chocolat and See You Up There.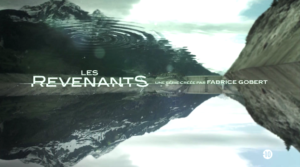 French TV series 'The Returned' directed by Fabrice Gobert used photogrammetry for its VFX shots; even the commercial advertisement of Duracell has also used this digital art form.
Upcoming version of MESHROOM will have improved display of intermediate data and many more advancements to make the work of photogrammetry easier.
Other than media and entertainment the photogrammetric computer vision technology has impacts in topographic mapping, architecture, engineering, manufacturing, geology, archaeology, scientific investigation and many more.
To get more in depth knowledge on Photogrammetry connect with any of our MAAC Centres.