MAAC Ultadanga Maya Academy of Advanced Cinematics believes in the creation of a new and fascinating world of Media and Entertainment.
MAAC Ultadanga is constantly evolving keeping up with the latest trends in the industry.
This institute has exceptional ability to offer its students a wide range of in-depth, well-structured course curriculums.
MAAC institute has become a pioneer in Animation and VFX learning.
Dear Readers, Today we will tell you about the success story of Bhuban Chand Shaw who is an ex-student of MAAC Ultadanga centre.
MAAC Ultadange is a place where each and every student is raised with proper care and affection.
Bhuban Chand Shaw has studied VFX Plus under VFX (Visual Effects) Course at MAAC Ultadanga Centre and now he is attached with acclaimed Moving Picture Company (MPC) Bangalore.

MAAC Ultadanga's VFX Plus course offers clear-cut knowledge about high-end Visual Effects used in films and other media to its students.
This course creates skilled professionals required by Film Industry, Animation Studios, Graphic Design Media Houses and Gaming Studios.
By completing this course MAAC students can join the distinguished domestic or International VFX Industry.
MAAC Kolkata institute offers real work experience in a well equipped studio environment with certified and experienced faculty members.
Bhuban Chand Shaw expresses his gratitude towards the faculty members of Ultadanga through his words as "The faculties gave me confidence and built my trust towards them and pushed me towards my upcoming achievement".

Bhuban further says with delight "MAAC Ultadanga is a place of Knowledge and Bliss. I feel special studying here".
It is very much true that all our faculty members are wonderful mentors;.
Along with syllabus they also teaches the students on how to handle the work pressure and about day to day challenges that may come on their way to pursue the dream job.
Bhuban Chand Shaw did VFX Plus course along with his other education and this helped him in gathering technical knowledge about film industry.
He is extremely thankful to the MAAC mentors.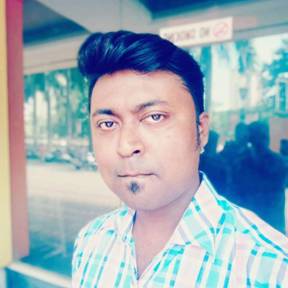 Our proud alumni Bhuban Chand Shaw is currently working at Moving Picture Studio (MPC) which is located at Bangalore.
MPC Bangalore studio designs a range of creative VFX products for the advertising and film industries.
Bhuban has joined the Bangalore branch as a Jr. Texture Artist.
As a texture artist Bhuban is responsible for the creation of textures, colours and organic surface qualities that is required for Computer generated creatures and models.
Texture artist works with modeller in any high end visual effects films.
At MAAC Ultadanga centre Bhuban acquired detailed knowledge about VFX Software; he also learnt to work within a team of other Texture Artists and got practice of finishing the project work within the deadline.
Before joining MPC Bangalore, Bhuban worked at Prana Studio as 3D Texture Artist; located at Mumbai and which creates first class animation and visual effects for feature films, television and advertising.
After completing the course VFX Plus course at Ultadange centre, Bhuban as a fresh candidate joined Prana studio; which offer platform for the talented, creative and passionate people.
Established in 2003 Prana Studio provides CG Imagery and VFX for United States as well as Bollywood market, Prana's Los Angeles office was founded in 2005.
Bhuban is extremely satisfied with his work at MPC Bangalore as he said in his interview "Thank You to the Team of MAAC Member for guiding me towards my best career Job".
It is a fact that the person gather knowledge throughout his or her life, learning helps us to grow to a more mature and experienced human being.
For Bhuban learning did not ended at MAAC Ultadanga centre,.
He pursued his passion and gathered knowledge through hard word from his first job at Prana Studios and then proving his talent at Prana Studio.
Then he  moved forward to join MPC Bangalore which provided him bigger platform to satisfy his creative skills.
One should not stop until and unless the dream is achieved.
Bhuban Chand Shaw has shown the road to the thousands of budding students who are eager to do something exceptional as Texture Artist in the field of Multimedia.
Achievements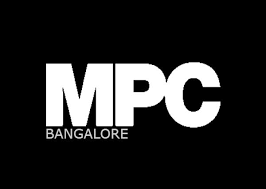 Today MAAC Ultadanga is feeling proud of its alumni Bhuban Chand Shaw's achievement.
Through patience, hard work and competence Bhuban Chand Shaw has achieved his dream job at MPC Bangalore.
MPC has head office in Soho, London along with other branches at Paris, Shanghai, New York City Montreal, Los Angeles and Bangalore.
Known for its photo-realistic animation, MPC has contributed in the films like Life of PI and The Jungle Book.
Bhuban Chand Shaw is satisfied with his work and salary at MPC and he is looking forward to add more colours to his career canvas.
As Bhuban summed up the interview by saying that "I cherish each and every memory, the favourite past times I had in my life."
Like Bhuban Chand Shaw most of our alumni are currently placed at various famous and established companies after attaching their names with MAAC Kolkata.
Speciality of MAAC Ultadanga
MAAC Centres such as Chowringhee, Rashbehari and Ultadanga are places where illusions are created through art and animation.
They are the best and oldest MAAC centre in Eastern India and they have dedicated research and development team of industry professionals.
Our faculty members are widely exposed to all sorts of industry updates which help them to sharpen their technical skills; the faculty team is also responsible for planning detailed curriculum.
Our well-equipped classrooms help students to win awards during their course of studies.
Our Director Mr. Naveen Choudhary has appreciated the creative roles played by our alumni after passing their courses from the centre.
Mr. Choudhary encourages each and every student to work hard.
All the MAAC centres create innovative projects on the day to day basis; it offer generous support and take care of each student from the beginning till the placement.
To prepare our dedicated students for the job is the main mission and vision of our MAAC Kolkata Centres.
Contact us and join us to gather know-how about our vast courses.