Nowadays, it has become a trend to use VFX Animation or Visual Effects Animation while creating VFX animated films.
The Animation and Visual Effects industry is growing in a rapid way during the past few years.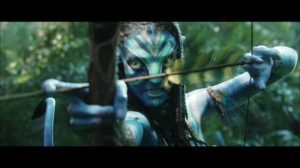 It is expanding at a fast pace even greater than the IT industry.
Today animation as a career option is considered as the best option, where you can enjoy your work at the end of your day and feel absolutely satisfied.
In the year of 2015, the VFX and Animation industry has full-grown into a huge productive industry, as per report suggests.
It has moved from an outsourcing benefit to a creator of original scholarly property as well.
It has been seen that there are more than 300 Animation studios in India by the year 2015.
Moreover, it is also evaluated that these 300 Animation houses have employed more than 15,000 (approx) Animation experts from talented areas of Animation and VFX.
VFX Animation can be defined as the amalgamation of the live-action video stream and computer-generated imagery to produce the environments which seem absolutely real, however, it would be expensive and unfeasible to capture on film.
With the trending preface of cost-effective and user-friendly animation and compositing software, Visual Effects utilizing computer-generated imagery have become extremely handy to the independent filmmaker.
Animators utilize the various applications of multimedia at the time of creating the animated games, videos and films.
Animators are considered as those masterminds who have the efficiency to coordinate plans and designs in order to build-up illustrations which are beautifully synced as well as absolutely timed.
For the purpose of this process, several techniques and tools are incorporated in creating the diverse designs.
These methods and instruments produce an array of distinct effects which are utilized in animated games and movies.
VFX Animation is measured as the most renowned effects utilized by the creators.
Moreover, with the increase of films and entertainment the VFX Animation is one step ahead in the creation of films and entertainment.
You will be surprised to know that VFX Animation is applied to the film only after the production is completed.
These features of VFX Animation make VFX an adaptable method to work with.
However, it is remarkable that all the production successions are filmed, by means of adopting the post-production Visual Effects techniques.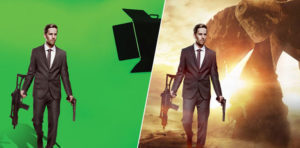 The true fact is we live in a dynamic realm and in this way, the dynamic substance is required to convene the consistently changing demands of the manifold industries and enterprises that we are related to.
Several changes took place in this techie's world of technology.
It has been seen that in this severely technical world, the usefulness of handmade as well as hand printed products has been reinstated by the amalgamation of digital text, illustrations, audio and video.
In the 21st century, Multimedia has to turn out to be a crucial part of film and entertainment industry.
This blog is about the various types of VFX Animation that are utilized by maximum animators for serving their purpose in Animation.
Here, we are mentioning few types of VFX that are used by animators in the present day.
Type #1: Matte Painting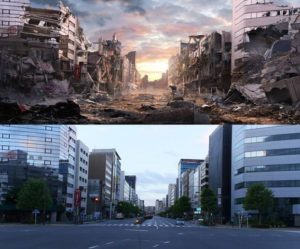 The projection of Animation dependably requires an effective background and matte sketches that fill the same purpose of the similar kind.
Matte sketches are considered as customary matte paintings/sketches or stills which are set up for the purpose of requirement as per the film style and conveyed as the foundation-backgrounds for key components of Animation.
Type#2: Digital Animation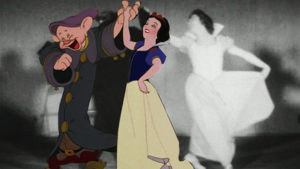 As the name recommends, advanced digital Animation utilizes the computerized techniques for creation and artistry.
Digital Animation incorporates everything starting from displaying to modelling, texturing to
finishing, and lighting to rendering computer generated 3D procedures.
With a view to making Animation look more pragmatic and effective, advanced Digital Animation encourages all the dimensional based activities and imageries.
Type#3: Live Action
Live Action is a technical word often used in film and entertainment industry.
The effects of Live Action incorporate the capturing of the action by means of Cinematography and Videography.
The components of the Live Action are keyed with the help of various kinds of light and its transmission.
For this reason, some Animation studios make the efficient utilization of green-screens and blue-screens.
Type#4: Imagery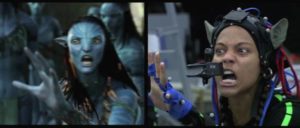 Animation obviously photographic perspectives and these angles are secured by PC created symbolism otherwise called CGI.
The scenes utilized as a part of computer-generated imagery could be both dynamic and static.
CGI has a significant reasonable approach and henceforth, it has turned into a typical pattern in animation and motion film creation.
All these kinds of VFX Animation have been yielding a scope of fascinating visuals in the realm of Animation across the globe.
Type#5: Motion Capture

Mo-cap is the method of recording the actions of objects and people.
During the session of the mo-cap, the motion is captured of a theme and it is recorded many times per second by scanners.
In some movies where there is a disaster scene where a renowned building is shown blown up, Visual Effects computer edited building scene has to be prepared and used.
As for example, in the movie Clover Field, the statue of Liberty of New York is destroyed.
For the execution of such a scene, SFX is combined with Visual Effects to make the scene more realistic and natural.
Type#6: Compositing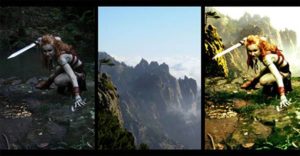 Compositing programming can be characterized as programming that can be used to get complex resources together keeping in mind the end goal to make a completed scene.
As, it can be taken that a solitary VFX gave needs a green screen plate, a foundation tidy, few blast and impacting succession and smoke all to be composited into a performance scene.
Most video editors use After Effects' compositing capacities with regards to less-pompous exercises.
It's typical to use After Effects to finish a quick screen exchange for a thing demo or cloud out a logo using the 3D camera tracker.
Much the same as in Photoshop, After Effects layers, can go up against certain blending modes that impact they way your layer is deciphered with the account behind it.
This is inconceivable for 3D models and frameworks, as you as often as possible perform multi-pass renders in which particular segments will be composited together to influence the last 3D to picture.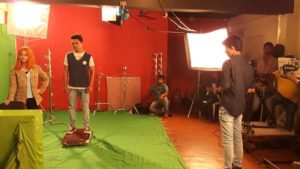 Coming to the realm of Animation, MAAC Kolkata is standing as one of the leading Animation and VFX institute, situated in the heart of Kolkata.
If you are looking for effective training career courses, then this is the right place for you.
We trust that this blog will be helpful and beneficial to you and to those Animation aspirants who are interested to know the various types of VFX Animation in the Animation and VFX industry.