Animation has a history of more than a hundred years. It is the animator who has created this history in the world of animation.
It has evolved from many stages staring from flat 2d cartoons to 3d animation films.
It has emerged as an industry in recent two decades.
The aesthetics of designing characters has been incredibly changed.
There has been improvement in the way animated films are created.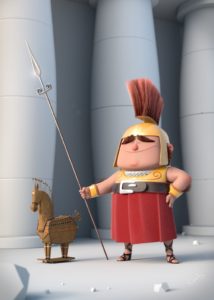 This has resulted into the increase of viewer's expectation every year for animated films.
The viewer's keenness grows as the quality of animation gets improved with release of every new movie. Animators play an important role in making of these movies.
Animators must be a visualizer.
Darren Aronofsky, American film director, says "An animator has to live life twenty-four times than a normal human being do that is every twenty-four frames of a second."
This is very true as the animator has to craft each and every movement.
There are various aspects that animator has to keep in mind while working on animation films.
A good animator observes everything around and learns.
If you want to become a good animator you must learn to observe things.
You can watch people around you and analyze their behavior.
As this practice is very good for students as you never stop learning and thus start getting better in your field.
It is like a valuable learning experience for budding animators.
Starting a conversation with new peoples will get you know more about them and most importantly you will learn a lot.
While talking to them you can observe their behavior and expressions which will help you building your own character.
Eventually you will start applying those lessons in your story.
One of the important thing while designing a character you have to be very patient and have to keep practicing until you achieve your goal.
The more curious you are, the closer you get to your goal.
You must encircle an environment around the character you are drawing.
The environment has huge influence in the story of that character.
The characters surrounding also affects the characters body mechanism and its behavior.
This will also help you with the projection work while designing its movements and acting.
Designing the character is not just enough for animation.
You also have to learn the camera angle and projection of various things in a particular frame.
For this you can take your phone or camera and click pictures while you are walking around a garden or any place with reference to your story.
Taking pictures will let you learn about understanding perspective.
This will also help in framing your work. Composing the work together results in doing better layering procedure.
Though the animation is mostly depends on the creativity of the animator, but there are some traits that do matter while designing the characters.
These traits will help making them cute, approachable and lively. Let's see them one by one: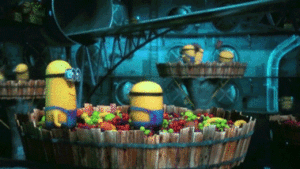 Characters ever since from its beginning have always been simple and easy to animate.
The design of the character must be appealing. It should enable the audiences to like the character.
So you have to be creative as well as you have to keep your character simple while paying attention to the details.
There should not be the complexities related to them. This is what makes them more approachable and likable.
Thinking out of the box makes you a good animator and your character funnier.
Creativity makes you think differently from others. You should know how to artistically moldanything simple into something interesting.
Thus the more artistic you are the more work you get to do.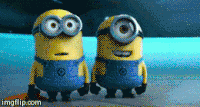 Humor is the key ingredient for becoming a good animator. If you have a good sense of humor your character portrays that automatically.
Comedy is key to likability.
The humor reflects in the characters movement and behavior.
As almost all animated films are targeted for kids, they are made in comedy genre.
So it is important to inculcate sense of humor in your character.

Patience is what makes an animator, a good animator.
Be patient with your work. You know that Rome was not built in a day.
Do not expect your work should get completed as soon as possible.
Animation is work of patience and hard work. Those animators who put extra time on their detailing go an extra mile further.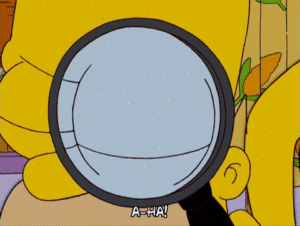 You learn by your own observations. For being a good animator you must inculcate this quality in yourself.
A good observant learns from things around him and tries to apply them in his characters.
They are always studying movements of the objects around.  They are often looking for the interesting movements, walks and funny expressions on their face while talking.
The observer tries to apply these qualities to the character and does more exaggeration on them to make them funnier.
So observe.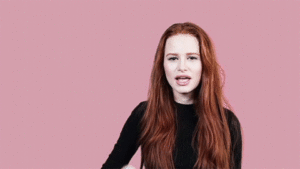 This may sound a little bit different.
But if you don't know anything about acting then how can you make your characters act.
This will help you a lot in studying the body mechanics of a movement.
Acting a scene yourself will let you learn a lot about the body mechanisms. You don't have to be a good actor for this, just understands basics of it.
Learn to observe and analyses acting of professional actors, plays and interesting performances.
Also don't forget to note why and how you feel after watching them.
All the animation characters are inspired from reality and are just enhanced for making them more entertaining.
 Interpretation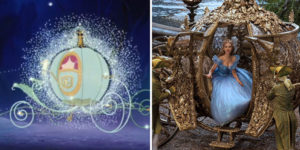 It is not only important to learn from your reference but also from their reference and interpret it correctly.
A good animator knows the aim of the project and works towards its achievement.
He tries to adapt the reference's work accordingly. He has a good idea of a particular scene, its motive and importance of its presence in the film.
So only analyzing your referencework is not enough. You have to also analyze its inspiration to get better at it.
By this you may find a better way of doingit. The look and feel of the animation project whether it is a film or a game is very important.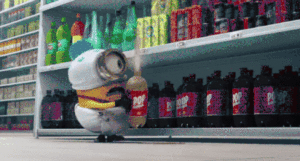 Motivation for good animator is an essential quality.
If you are not motivated then it is difficult to become good at anything you want in your life.
If you have an idea, just take a paper and start drawing. Don't wait for other day to come. This is how you can stay motivated.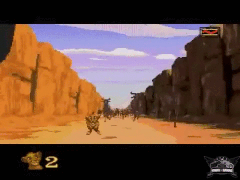 A good animator always pays attention to the details.
An animated sequence is replicated on the screen inspired from the reality.
It is an important skill to detail each and every small thing around the character.
To add detailing is an important ethic for animator's job. You have to put some extra time to give your character a perfect finishing touch.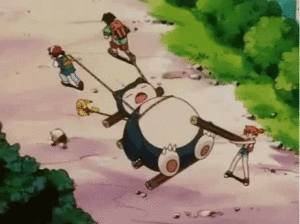 Animation is a team work.
Cooperation with your team member is very important to be fruitful.
You must have good nature and cooperative attitude. There are different people working on different tasks.
You should know how to work with them, listen to them and togetherachieve the goal of the project.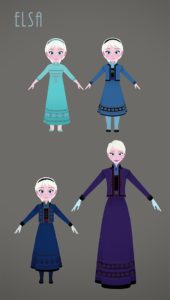 It is not necessary that everyone will like your work as you like it.
You must not be sensitive when some other guy is analyzing your work and criticizing it.
You must learn from your mistakes. If someone don't like it doesn't mean you don't know how to draw a cartoon.
It means that cartoon still needs some improvements.
Just pay attention to all these traits and you know you are on the right path to become a good animator.
The distance between becoming a good animator to becoming a great animator is practicing.
The more you practice the more better you get. So these were some important traits for becoming a good animator.
Master these and you will see yourself standing out from the competition.
We at Maac Animation Kolkata is always there with such aspirant animators.
Do You Have It In You To Become An Outstanding Animator?