Hello Friends, we are back with a very interesting topic to discuss with you today. We will be discussing regarding the essentials of matte painting in Visual Effects. Matte painting is a widely applied technique in VFX and one of the oldest techniques too. Its concept is very simple – Use of one or more than one painting to replace the background. But the technique must artistically perfect and look realistic enough so that the audience think that it's a real background. It helps the filmmakers to create an environment that really never existed or nearly impossible to visit or might be very expensive to shoot the act with that background. So, the filmmakers shoot their act in front of the green or blue screen and then replace the background with the matte painting to give a look as if it was shot anywhere around the world.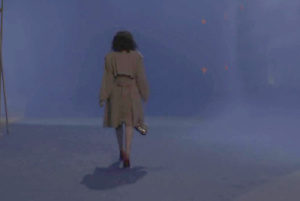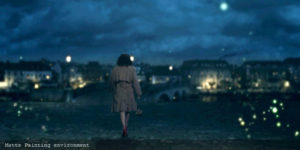 The evolution of matte painting has come from painted glass panels to entire 3D digital world. If we look into the pages of history of matte painting, it's quite impossible to point out who actually invented it. In Missions of California (1907), first known matte painting shot was made by Norman Dawn, he used matte painting for destroyed building to look whole again. Norman Dawn was patented as the inventor of matte painting. Slowly, using glass painting for matte painting became a standard for VFX backgrounds, but there should not be any movement in the camera. After all it was just a flat 2D painting, so the movement of the camera was a big challenge. Then to get a small amount of 3D effect in the shot, layered glass matte painting was used. This provided a parallax when the camera started to move but still there was a limited movement of the camera.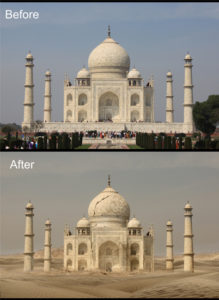 As the VFX creeped to digital age, the abilities of matte painting expanded. With the help of various software's, the camera movement was freer. Matte paintings were no longer trapped into two dimensional images. The filmmakers introduced a technique called 3D projection instead of painting on the glasses; now the camera could be animated flying through paintings. As the technological advancements, matte painting became digital rendering. One of the last hand painted mattes used in the major motion picture was in the Titanic (1997).
Matte Painting is still being used in almost all the movies today therefore giving VFX a broader scope. If you are interested VFX then it's the right time to step into MAAC Kolkata today, one of the best VFX institute in pan India. We are centered at the heart of Kolkata at Rashbehari, Chowringhee and Kankurgachi. Join today.