Today we will discuss the scenes of Entertainment channel Sony BBC Earth – roped in by all time favourite diva Kareena Kapoor Khan as the 'Feel Alive' Ambassador recently. The shooting of the video is one of the best adaptations of a normal indoor shoot into incredible CGI i.e. popularly known as Computer Generated Imagery production.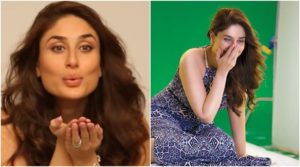 First see the clip of the shoot, and then see the final product.
Click on the Link:- Catch the 'Making of the Brand Campaign of Kareena Kapoor Khan's TV debut:
This is for the first time that she has been associated with a television channel where she is seen in all together new avatar. Kareena made her television debut at last through the channel.
Following this news, brand released the making video of the campaign shot by Kareena. Making of the Brand Campaign which beautifully brings alive the feeling and happiness showcasing Kareena's love for the nature when she explores the wonderful world of science, nature and adventure.
Specialised sets for every aspect were created and the bubbly Kareena was seen enjoying every bit of it.
While sharing her experience Kareena said, "I tried something new…something different from what I would normally do. It was awesome as I didn't really need to act, I was just myself; It felt so great, I felt so alive. I am sure you will enjoy watching this behind-the-scenes video as much as I enjoyed shooting the brand film! Wait till you see the film unfold. It will blow your mind…just as the content on the new channel will make you 'Feel Alive'."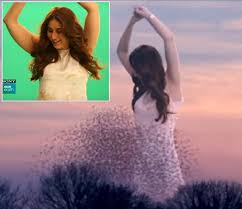 Kareena, as the brand ambassador of the channel, is seen in all together new avatar. The video shows the beautiful actor and her love for everything natural nature and adventure. It's just delightful to watch CGI work on it.
She just was captured in the shoot with her moves, expression.
Then that very shot was added with beautiful CGI to make the scene attractive.
In Maac- Kolkata we expertise in training our students the same techniques used behind such scenes. This gives the student exposure to work in live practical sets with CGI.
Come on be a part of such delightful experience and best jobs available in the industry now.
And if you are really looking forward to make a promising career in the said filed just trust us come for a free counselling session @ 9836321595