Animation and visual effect was mostly seen in Hollywood movies. Now the motion picture world exceeds its limit beyond international films. It has spread its wings in Indian movies. The most common idea is that animation is an essential part of VFX. But they have some common dissimilarity. But though they are different from each other they are categorized under the same section of media and entertainment industry. Before going to the difference of Animation and VFX let us go to a thorough discussion of animation and VFX.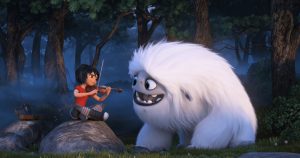 Animation
Animation is a technique of applying optical illusion on paintings sketches drawings of puppets or human beings so that they may make movement and do the acting as we see in cartoon series. Animation is regarded as graphic movements that are applied to pictures or sketches in order to make characters and motion. Animation uses the existing frame or footage and it applies animated imagery using computer software to make it real scene. It may be done through hand sketch or through computer or by combination of sketching and computer generated images. Animation takes more time to produce an image but the existing cells or footage may be reused in this technique to save time. Animation also grew up from a very dormant stage . The evolution reached its highest peak with the onset of computer software such Autodesk Maya.
Examples of animation– Cartoon pictures were great source of entertainment and favourite pass time for all. She – RE and Princess of Power, the current famous Netflix series for children are highly adorable cartoon character. All characters in that episode were human puppet. The lead role SheRa is a warrior girl . If we look at her it is a drawing not a realistic image. In animation one puppet is made and we make it move and act by optical illusion.
Life is given to that role through animation technique. modelling texturing and rigging are fine example of animation. It has moved from two dimensional image to 3 dimesional image through technological advancements. 2d animation which is not relevant nowadays though it is relatively economical than 3d. In 3d animation depth is given to a 2d image. The examples of 3d animation is Kungfu Panda, the Secret life of Pet and Zootopia.
Visual Effects
Visual Effect is generally applied to real things human beings and scenes frames footage . Visual effect is amalgamation of real things and special effects that are implanted to life to the real on the reel. As we see in Bahubali it is an amalgamation of VFX and real things.
Sky replacement creating effect everything is controlled to make it a live scene. It is implemented in action scenes in many movies. In Bahubali the hero jumps up to the mountain which may not be achieved in reality. The special effect are generally applied to real human beings. The difference between animation and special effect is discussed below-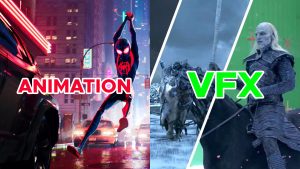 1.Defination– Animation is motion graphics is applied to pictures and sketches in order to create character and motion. It generally covers nearly every field from illustrations graphics everything . It also covers advertising campaigns websites, gaming.
Whereas VFX is applied to movies, TV shows, and documentaries. Advertising agencies and other field never bothered to manipulate imagery. There is a great demand for VFX in gaming industry. ompanies such as Ubisoft , Sony Rockstar games generally hire VFX artist . It is a mixture of real things special effects that are implemented to life to the real on the reel.
2. Software-The most important animation software are Autodesk Maya and 3d max. This software is mainly designed for both. 3d max software is one special kind of software that specialize in 3d graphics and create modern day animation and visual effect.
The most important VFX software are Autodesk Maya , 3d Max, Foundry Nuke, Black Magic fusion, Adobe Photoshop, Adobe after effects. For VFX adobe after effect is one of the most important software . The digital visual application may create the most complex graphics. It is a major production and an important tool for VFX. Adobe Photoshop is also used by every VFX artist.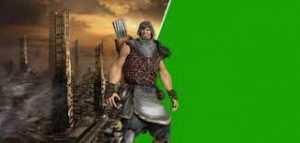 3. Applied on– It is applied on animated websites, advertising, campaigns, CD , Pogo TV cartoon series. VFX is applied in all film and documentaries now a days sometimes in movies.
4.Career opportunities– Animator and VFX experts both involve working with the media. Though both never involve working with the same media. While working as an animator one may involve working with cartoons or computer animated movies as a part your career.
When one is using VFX one might be using software painting and some other technique to create certain effect for live action footage. While one goes to a animation school while the VFX course generally involves digital painting , rotoscoping, priniciples of compositing. The animation courses include computer animation traditional animation or 3d character animation.
The tools and technique one learns while persuing a course is generally based on one persons area of interest. The main job role of an animator includes Animator , 3d modeller, Flash animator, Art director, Graphic designer. The main job of an VFX artist includes VFX artist, Lightening artist, Layout artist, Roto artist, Compositer, Matte painter.
Salary- The salary of a VFX artist in India is more or less 3 lakh per year. The average salary of an animator is Rs 3.6 lakh per year. An animators average salary is better than that of a VFX artist. The main preparation to become an animator is very much long and tough. An animator is better paid than an average VFX artist.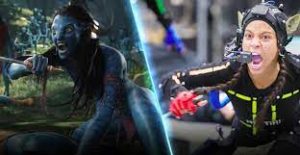 Both has good career option.
But for persuing a career in both field one need to join a course to learn both this things thoroughly. In order to learn animation one need to learn software thoroughly. In VFX also one need to learn some software. So both involves lot of learning.
MAAC an institute in Chowringee provides a diploma and certificate course in both. The institute in located in a prime location well connected by metro and bus. The institute has good computer lab, the faculty is also very much experienced and learned . The institute provides placement assistance.
So hurry up don't waste much your time .
If you aspire to be a part of this world then we are just a Click and Call away. Choose your nearest MAAC Kolkata Centers.
@9836321595 MAAC CHOWRINGHEE
@9836321789 MAAC RASHBEHARI
@9830390356 MAAC ULTADANGA