Autodesk Maya is the most commonly used 3D computer animation software with powerful modelling, rendering, simulation, texturing, and animation tools.

Maya can create films/videos to make possible life-like characters.
Before getting into 3D art, modeling, or animation one need to know how to use the tools for creating animation.
Yes, it can be intimidating, will pinch the pocket and will be tedious.
It is important to find a cost-effective software and training material to ensure that one can learn the right thing in correct way, well and fast.
Until the time Maya software was developed, it was difficult to replicate life like and natural look of some things found in nature.
Wind blowing in the trees, butter like clouds floating and a tornado billowing, was almost unthinkable and unmanageable to create with such efficiency.
Maya has made it possible for animators and artists to unleash their creativity to the fullest as it made it easy to illustrate emotions in animated characters by showing heightened facial expressions and showcase a more relatable, human like body language.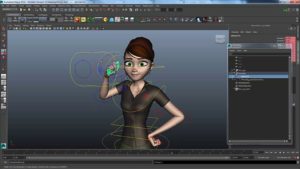 Maya was conceptualized and developed by some of the most imaginative brains in the industry.
One can see the passion and the skill they display by seeing how their visualization translates into every release of Maya and how they're giving power to individual artists and studios around the world.
Maya can do a lot, and it really depends on what one wants to learn or create out of the software.
Some tools are exclusively used for animation, modelling, rendering or dynamics, etc.
Even if you are a non-technical creative person and wish to explore creative expression person interested in expressing the creativity through digital media and have zeroed in on Maya then remember Maya certainly has a huge learning curve.
Although a great program, it can be daunting.
Maya or other 3d packages, the best way to learn is to learn from the experts in the market.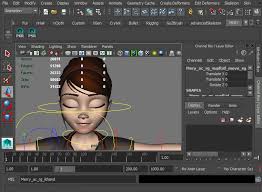 Maac Kolkata is the pioneer institute from where one can acquire the skills of the software, and can become a professional in the Animation Industry. If you are looking for the best animation training institute in the heart of Kolkata, you just need to hop in any of the near-by centre for a free counselling session.
Autodesk Maya 2016 software is full of new features, enhancement and user-friendly devices such as 3D Type, Render Setup, Shape Authoring and new motion design tools.
Just come and explore the Magic of Maya with none other than Maac Animation Kolkata.
We have various bouquets of courses to suit your need and passion. Call us for a free counselling session at the below mention contact number or write us about your query.
Our official website: – http://www.animationkolkata.com
Call Us for Free Counselling Session   +919836321595