Today in this blog we will discuss how Indian Gaming Market is going to reach $ 3.9 Billion mark by 2025.
It is surprising that how digital game is becoming part of people's life.
Due to affordability of smartphones and powerful hardware that can run high speed games; digital gaming is becoming appealing to younger generation.
Gaming Industry is not just a medium of entertainment any more rather it has the potential to provide employment to the aspiring individual.
With the advancement of technology, we have vast varieties of games today from 2D to 3D games with more realistic features and more accurate functions.
Online Digital Games such as Minecraft, Free Fire, Battlefield are among the popular list along with other attractive games. People can play these games at anytime and anywhere; only internet connection is required.
One can easily download the games of their choice in any device such as desktop, laptop, smartphones, tablets etc and can enjoy the game.
The recent pandemic time has seen an immense growth in the Gaming market since people were restricted to stay indoor during lockdown period the entertainment option was to surf game.
REASON BEHIND THRIVING INDIAN GAMING MARKET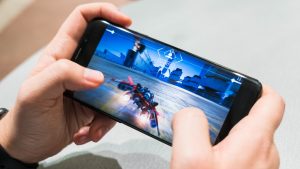 Easy availability of Smartphones in the market has resulted in the rise of Indian Digital Gamers in the present scenario.
Smartphone makers are also progressively focussing on incorporating customized gaming features on their newest devices and introducing gaming-specific phones.
Demand for high-performance phones is growing in the market and smartphone makers are trying their best to make customers happy.
During Covid-19 pandemic Smartphone users became the highest mobile game downloaders when game download grew by 50% and user engagement increased by 20% according to a study report.
Lockdown during Pandemic affected normal daily life of people and to reduce boredom people got inclined to digital games.
Presently in India mobile gamers number is over 430 million and this number of gamers is believed to grow to 650 million by 2025.
As modern individuals are becoming more tech-savvy therefore gaming industry will boost in coming years.
Right now, Indian Gaming Market contributes to more than 90% of the $ 1.6 Billion Gaming Market which is expected to grow further to $ 3.9 Billion value by 2025.
Indian Gaming Sector is attracting huge investment interest and nearly $1 Billion has been invested in the last six months says a report by the Internet and Mobile Association of India (IAMAI) with OnePlus and Redseer Internet Consulting Firm.
"We are at the tip of Gaming Revolution and the gaming ecosystem is working towards easy-to-use smartphones and leveraging 5G technologies" said Jayesh Ranjan the principal secretary of the Telangana Government's Department of Industries and Commerce and Information Technology.
The finest smartphones in India are built thoroughly for gaming and includes special processors, lots of RAM and storage, vibrant display with fast touch response, long battery life and support for accessories.
Creative and innovative people are gaining interest toward mobile gaming market as huge scope is awaiting in this sector.
HARDCORE GAMER ARE MULTIPLYING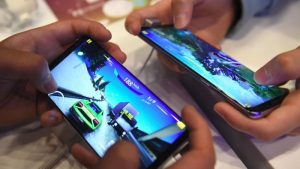 The report by Internet and Mobile Association of India (IAMAI) with OnePlus and Redseer says that 40% of the hardcore Gamers pay for their games with an average spend of Rs 230 per month.
Mobile Device Manufacturers have led the path for the growth of hardcore gaming in India.
Light-weight, pocket-friendly smartphones plays a bigger role than just being a calling device. The best gaming phones packed with powerful GPUs are ruling the market nowadays.
"As per demand of the customers the GPUs (Graphics Processing Unit) has been updated over 700 times in the last 12 years" said Rajen Vagadia, Vice President and President Qualcomm. He further mentioned that steps have been taken to nurture esports and to ensure that this can be taken as a field professionally.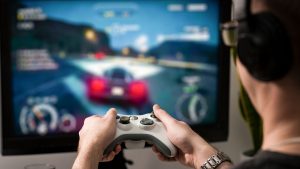 Improved Smartphones with high quality performances have provided a positive impact in user experience and gaming quality through upgraded resolution and frame rates.
Phone display are now much better with advanced cooling system and loaded with next-gen features to make mobile gaming an enjoyable experience.
The rate at which mobile gaming is gaining popularity in India, no doubt very soon gaming market will reach to USD 3.9 Billion in few years.
India is reservoir of skilled, well-qualified professional game makers who are engaged in innovating new, fresh and unique games for the Indian population.
Mobile Gaming is a profitable market and Indian Gaming experts are focussing on creating games specially for the Indian audiences based on Indian Culture.
"The e-gaming industry in India has grown immensely, driven by the increasing avenues for digitisation promoted by the flagship initiative of the Government, 'Digital India' and improved accessibility centred around innovative and affordability by OEMs (Original Equipment Manufacturers)" said Navnit Nakra, Vice President, Chief Strategy Officer and Head of India Sales at OnePlus India.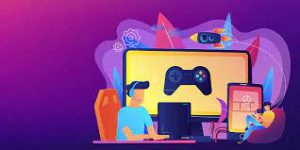 Mr. Navnit Nakra further added that "At OnePlus, we are at the heart of everything we do and therefore we are playing a crucial role in introducing the most advanced features and have built association with industry heads to provide a smooth gaming experience on OnePlus Smartphones".
Latest Smartphones with high specifications are offering more immersive gaming experiences to the masses and Smartphone manufacturers are predominantly focusing on including sophisticated gaming features on the newest devices
The popularity of Mobile Gaming is also encouraging young individuals to choose Gaming as career option.
Indian Gaming Industry will prosper in near future with the launch of more advanced games and gadgets.
LEARN GAME DESIGNING WITH MAAC

MAAC Institute offers Game Designing Course for interested individuals with minimum qualification of 12th pass out.
DGDI and ADIDG are MAAC Gaming Courses where one can learn about Game Designing intricately.
Through various Industry standard professional software one can create new gaming world for the game lovers.
ADIDG Course module covers all aspects of Game and Interactive Design.
Both DGDI and ADIDG courses will train the candidate as job-ready professionals for the booming Gaming Industry in India and abroad.
MAAC has Online Varsity facility where one can gather knowledge about any particular course through online medium.
Join MAAC and be a part of exciting and amazing world of gaming.
Call Us to be a part MAAC
@9836321595 MAAC CHOWRINGHEE
@9836321789 MAAC RASHBEHARI
@9830390356 MAAC ULTADANGA