Today in this blog we will discuss about the latest series on Savage Spider-Man announced by Marvel.
We all are familiar with the American Fictional Superhero Character of Spider-Man originally created by Stan Lee and Steve Ditko for Marvel Comics Publication.
Spider-Man first appeared in early 1960s comic book called Amazing Fantasy.
Peter Parker is the main protagonist as the Spider-Man who has the spider-related abilities with which he can defeat villains easily.
Till date superhero character Spider-Man has appeared in several media forms such as animated movies, live-action television series, newspaper comic strips etc.
The Spider-Man is the well-received comic book character among the young generation world-wide and is ranked as one of the most popular characters of all time.
Since its launch many adventurous stories of Spider-Man has been created and now all new printed series of Spider-Man is coming up that no one has seen before.
Marvel Comics has created many monstrous versions of Spider-Man throughout its journey but Savage Spider-Man is going to be really different.
Readers will get to see Peter Parker in completely new fearless character of Savage Beast.
Makers of Marvel Comics believe that new Savage Spider-Man will be a huge success among teenage readers.
Terrifying And Shocking Transformation of Spider-Man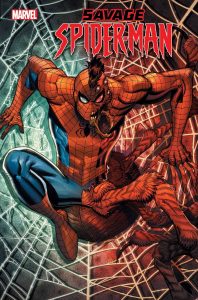 It is always exciting to see Peter Parker going through shocking transformations and this time Marvel Comics is going to launch completely new series of comics books called "Savage Spider-Man" where Peter Parker will become full-fledged monster.
Peter Parker or the Spider-Man who has superhuman strength, agility, power to detect danger with his spider-senses; will turn into wild monstrous creature in the new series.
Readers will get to see new transformed version of Spider-Man in the latest Marvel Comics Book written by Joe Kelly and illustrations done by Gerardo Sandoval which will be available in the book stores very soon.
In this new comic series of Savage Spider-Man, Joe Kelly and Sandoval has teamed up to put Peter Parker in the mist of biggest adventures.
Peter Parker or Spidey will fight with his enemies in completely new techniques in Savage Spider-Man.
The synopsis of the series says that "all rules and regulations are out the door; Peter Parker will never be same" thus we can speculate that savage beast will come out of Spider-Man.
Savage Spider-Man will have more monstrous traits and less spider-related abilities.
For the Illustrator Gerardo Sandoval; sketching Spider-Man is every time a big challenge as Spider-Man is not an easy character for an artist but at the same time it is a great joy to draw Spider-Man.
Dynamic artist Gerardo Sandoval further added that Joe Kelly is a wonderful writer who understands that an artist needs enough space to create great illustrations. "Developing this new horror-tinged comic series was truly fun," said the illustrator.
Marvel Hero Peter Parker will be a "Savage Beast" by the touch of artist Sandoval whose painstaking effort has given new dimension to the Spider-Man.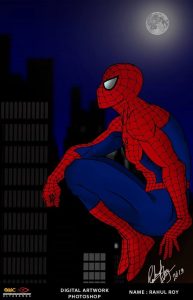 Gerardo Sandoval has given his best effort in the manifestation of savage spider-man in Marvel Comics Books.
Sandoval has truly enjoyed working on this new series of Spider-Man and he hopes that people will love this book as much as he does.
Editor Nick Lowe of Marvel Comics has appreciated the series by saying that "this book is going to be so intense that readers will need to put it down between pages to get the breath back".
For the exceptional plot or storyline of savage spider-man; all the praises go to the writer Joe Kelly who is a well-known comic book writer and has created other cartoon series too.
Kelly has also worked on the action-packed, pulse-pounding Non-Stop Spider-Man comics which was launched in March 2021.
Where Non-Stop Spider-Man ended Savage Spider-Man began. Peter Parker transformed into savage creature at the climax of Non-Stop Spider-Man Comics whereas in Savage Spider-Man Comics the story starts from the Savage-Beast.
Joe Kelly was delighted to work with artist G. Sandoval who has done fascinating illustrations for the Savage Spider-Man Comics.
Powerful and exciting content of this new series comics book will engage the readers till the end of the storyline.
A MONSTROUS SPIDER-MAN LIKE NEVER BEFORE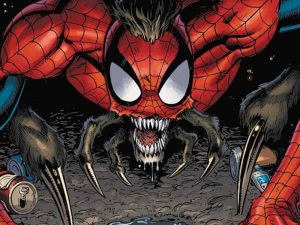 Savage Spider-Man will be an engrossing comic book where Peter Parker will find himself on a fierce journey filled with horror, thrills and self-discovery.
Here Peter Parker will transform into part-spider and part-monster after being injected with a deadly drug.
Editor Nick Lowe confirms that you may think that you have seen a monstrous Spider-Man before, but never like this.
In Savage Spider-Man, the wall-crawler's life will turn upside-down as he will gain powers beyond his control and this new comics series will make the reader forget everything that they know about Spider-Man.
Peter Parker will become savage creature with six arms, sharp claws, ugly mouth and deadly teeth. The cover image of this comics has been designed by Nick Bradshaw.
Shocking transformation of Peter Parker into what Marvel describes as "Savage Beast" will open-up a chapter in the life of Spider-Man along with other characters and antagonists of the series.
Spider-Man will lose his heroic aptitudes and will become ferocious monster.
The significant news is Marvel will launch limited 5 miniseries of "Savage Spider-Man" for its fans in February 2022
Therefore, readers are requested not to miss latest Savage Spider-Man Comics Books series which will be out in next year.
WELCOME TO THE CREATIVE WORLD OF MAAC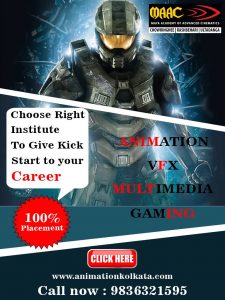 If you have passion for Illustration and Story Writing, join our MAAC Centres to learn what you love and groom yourself into a successful person in the world of media and entertainment.
MAAC Kolkata is a renowned Institute in the heart of the city where interested candidates of any age group can learn about Multimedia, Animation and VFX.
MAAC Courses has touched upon vast areas of digital technology and well-qualified faculty members are the backbone of this Institution.
MAAC assures 100% placements and has online varsity provision.
Here one can learn about 2D animation,3D animation, Graphics, Web designing, Digital Media, gaming and lot more.
Call Us
@9836321595 MAAC CHOWRINGHEE
@9836321789 MAAC RASHBEHARI
@9830390356 MAAC ULTADANGA
Sign In and introduce yourself to a new world.