Animation movies have become the hot topic at the Cannes Film Festival.
Here in this blog we will discuss about some Animation movies which won heart of the people in the festival.
Right now animation movies are giving tough competition to live-action movies.
Animation industry is growing rapidly worldwide and animated movies are no longer restricted to the younger generation.
With the use of high-end computer devices; quality of animated movies are highly upgraded.
Computer Generated Imagery looks more realistic now compared to few decades ago.
Evolution of various animation techniques has smoothed the process no doubt.
Lets take a look on the animation movies screened at Cannes on May 23-25 of 2019.
Heart Warming Animation Movies In Cannes
Arctic Justice: Thunder Squad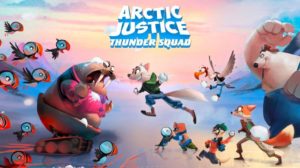 Directed by Canadian director Aaron Woodley; animated feature Arctic Justice: Thunder Squad has been recently screened at Cannes.
This stunning CG animated adventure film narrates the dazzling story about Swifty the Arctic fox who joins the misfit animals group.
In order to fight against the evil plans of villain Walrus who wants to melt the polar ice caps and flood the world in order to prove him-self supreme.
Amazing voice cast includes James Franco as Lemmy albatross, Alec Baldwin as Polar bear, Jeremy Renner as Swifty fox, John Cleese as Walrus and others.
During an interview Andrea Iervoline of AMBI productions said that "It will be a wonderful animated feature hugely enjoyable for kids and grownups. It also delivers an environmental message that everyone can receive."
Presently High quality animation movies have strong demand in the market and therefore this film is going to be huge success in the box office according to the markers of this feature.
Bayala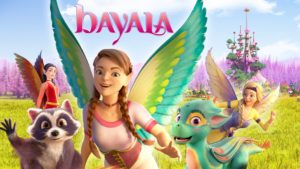 Bayala is an English language 3D animated feature made by internationally acclaimed producers.
Global Screen has taken the worldwide distribution rights of this film.
The film is produced by Ulysses Films in Germany.
The plot of the film is about elf princess Sera and Surah who are in task to take a dragon egg into the hills to save their magical powers.
Bayala is set in a magical world with charming elves, unicorns and amazing creatures.
This film is based on the script by Austrian children's author Vanessa Walder.
Emely Christians the producer said that "The kingdom of Bayala is a treasure chest with full of magic and that inspired them to write a unique screenplay".
Arkie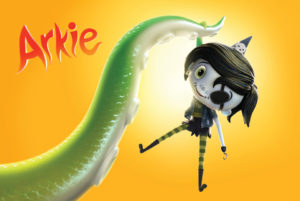 Australian-Canadian animated feature Arkie is an adventure film about a curious girl named Arkie.
Shailene Woodley has given the voice for Arkie and Jai Courtney for Dr. Maybee.
It is based on the graphic novel Scary girl created by award winning artist Nathan Jurevicius.
Arkie is directed by Nathan Jurevicius's brother Luke Jurevicius.
The plot of the film is about the inventive girl Arkie who leaves the safety of her home and starts a dangerous journey to rescue her father from the evil scientist Dr. Maybee.
Jurevicius brothers said that they are happy to work with wonderful talented actors in bringing Arkie's world to life on the big screen.
Jacob, Mimmi And The Talking Dogs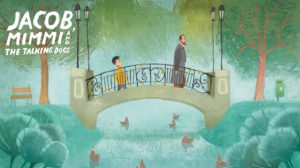 This Latvia-Poland film is Edmunds Jansons' 2D animated family entertainment feature which released in the month of February 2019 in Latvia.
It follows the adventures of a young boy who spends summer with his uncle and cousin in the suburb called Maskachka.
Jacob, Mimmi and the Talking Dogs animated feature film is based on the story Dog Town by author Luīze Pastore.
This animated feature is in style of digital cut –out animation and is full of entertainment for younger generation.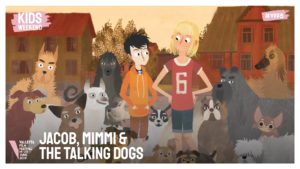 The narrative of this film captures the unusual friendship between two kids and talking dogs who believes in miracles and ready to take risks.
Jacob spends a lot of time in drawing buildings and dreams of becoming like his busy architect father one day.
The director Edmunds Jansons is an experienced film director and artist who has founded his own animation studio Atom Art and this is his first feature film.
As the plot moves it shows Jacob along with his cousin Mimmi stops the transformation of the local park into skyscrapers by a greedy businessman.
This film is produced by Sabine Andersone at Latvia and co-produced by Jakub Karwowski at Letko Studio Poland.
This 2D animated feature was funded by three organizations Creative Europe Media, National Film Center of Latvia and Polish Film Institute.
Well-known Latvian actors voiced for the characters of this film.
Princess Emmy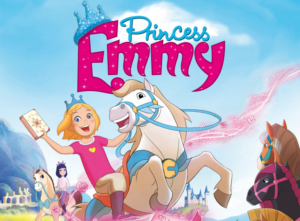 Animated feature Princess Emmy is aimed to entertain the whole family with the message of friendship, courage and spirit of discovery.
Directed by Piet de Rycker and produced by Studio 100's CEO Patrick Elmendorff.
These animation movies are about Eight year old Princess Emmy who can speak to her 26 horses.
Princess Emmy is the only one in the kingdom of Kandis who can speak to her horses.
Princess Emmy's cousin Gizana challenges her in becoming real princess as the story unfolds.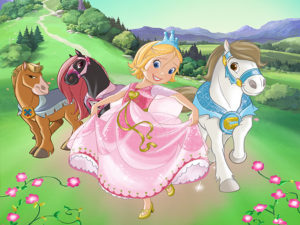 It is a very colorful 2D animated adventurous family entertainment film.
Voice casts of this film are Franka Potente, John Hannah and Bella Ramsey.
Ruby Barnhill, the child star has given voice for Princess Emmy and Bella Ramsey of HBO's Games of Thrones Lyanna Mormont for Emmy's cousin Gizana.
Franka Potente and John Hannah gave voices for King Karl and Queen Karla of Kandis.
This film is produced by group of studios like Germany's Studio 100, Britain's Talking Horse, Belgium's Witebox, and Germany's Animationfabrik.
Director of Operations for Studio 100 Thorsten Wegener said in interview that "we are happy that we could win renowned actors for international voice cast of our movie and we are sure that this movie will win over audiences around the world.
The Queen's Corgi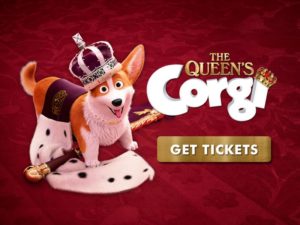 The Queen's Corgi is Belgian animated feature film produced by Wave Pictures and directed by Ben Stassen and Vincent Kesteloot.
This CG animated film is about Queen Elizabeth's beloved dog Rex who gets lost but later finds his way home.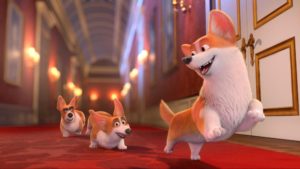 The English actress Julie Walters provides the voice of the Queen and English comedian Jack Whitehall did the voice for Rex.
Therefore due to their unique style of animation these animated features have already won the heart of the audiences at the Cannes.
Watch these animation movies if you can and do join us to know more about Animation.