Hello Readers it is our proud moment that we are sharing with you about the interesting yet challenging journey of our MAAC student name Raja Acharjee completing ADVFX course.
As you know MAAC or Maya Academy of Advanced Cinematics is the best 3D Animation and Visual Effects Institute in the Eastern Zone.
From its inception it is deeply involved in cultivating skilled and efficient professionals who later successfully established themselves in different studios or production houses around the world.
MAAC offers life changing experiences to its each and every student.
Here we will cover the experiences of Raja Acharjee that he gathered at MAAC Centre.
Career Course ADVFX Plus At  MAAC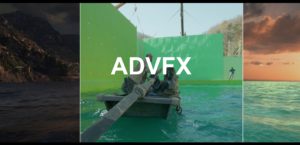 Immediately after acquiring educational qualification Raja Acharjee joined ADVFX Plus Course at MAAC Institute.
You may be curious about why ADVFX Plus Course?
Because VFX or Visual Effects is an advanced technique which plays an important role in feature films, television programs, video games, commercials and other media.
Every entertainment media makes use of ADVFX in the present time.
You may have watched visually stunning exceptional movies like Guardians of Galaxy, The Planet of the Apes and lot more.
Starting from Hollywood movies to Bollywood VFX is spreading its wings within every Visual Content.
Raja Acharjee chose this course because of its wide prospects.
ADVFX Plus Course provided Raja the fundamental and advanced skills that is required for successful VFX artist.
This course covers vast subjects ranging from 3D filmmaking like pre-production and storytelling to digital design and editing.
ADVFX Course helps to enhance skills and meet industry requirements.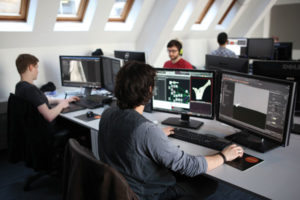 By joining this course Raja got the opportunity to work in a studio-like environment for the practical training sessions.
Studio-like environment at MAAC helps the student to get same experience as a professional VFX artist.
ADVFX Plus course empowered Raja with latest tools and technologies; it gave him understanding of the new-age production workflow.
Raja got familiar with the job of VFX artist and how VFX artist turns an ordinary scene into an extraordinary scene with visual effects.
He learned about the magic behind the creation of stunning and unbelievable visuals using ADVFX Plus course.
Raja got the training on various advanced software and digital equipments.
MAAC has excellent faculty members to guide students at every step.
Raja studied at MAAC for two years and in these two years he worked hard to prepare himself for the professional world.
Raja says in an interview that "The training that I got from MAAC during my course period has taught me a lot".
Empowered with the ADVFX Plus course Raja got confidence to face the professional work place.
Raja immediately got placement after the completion of the course through the campus placement procedure.
Getting placement was a crucial point in Raja's life.
He felt overjoyed and he thanked every member of MAAC for being with him during the difficult phase of his life.
Placement As VFX Paint Artist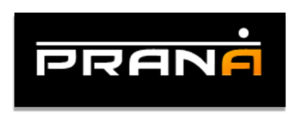 We are so proud of Raja Acharjee today for his success.
Raja is presently employed at the famous Prana Studio located at Mumbai.
He is working as a VFX Paint Artist at Prana Studio.
The task of VFX artist is making the unbelievable into believable.
Raja Acharjee as a paint artist is responsible to remove unwanted objects from a shot, colour matching and image reconstruction.
VFX paint artist plays important role in movies today.
Prana Studio has contributed in Bollywood movies and television series.
Raja handles difficult paint tasks with in tight working environment.
Raja is trained to handle any sort of work pressure under any circumstances.
At Prana Studio he and his teammates handle various types of big projects which have to be finished at the deadlines.
Deadlines are not scary things for Raja Acharjee as he dealt with many of such deadlines during his training period at MAAC.
At MAAC students goes through various training programs which develops their working skills under competitive situations.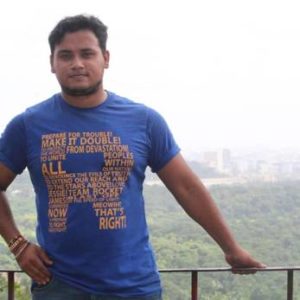 While working Raja is learning too from his co-workers because teamwork is extremely essential for a healthy office atmosphere.
Raja is thankful to MAAC and he shared his view as "Thanks to you MAAC for empowering me and making my career bright".
He added more that "I am glad to work at my dream Studio. I dedicate my success to all the team members of MAAC who guided me to become a good human being and worthwhile artist".
Raja has shown his gratitude towards his faculty members and classmates who showed him path throughout his days at MAAC.
He has a bright future; there is lot more waiting for him to be explore.
We are sure that his work will take him through wonderful experiences.
MAAC's Alumnus never hesitated to show their love and gratitude toward their mentors.
MAAC'S Alumnus has always paid respect to their mentors from all over the world.
Raja has confidence on himself and he knows well that he will fulfil his task with great effort and dedication.
Raja is an inspiration for other students of MAAC.
We wish Raja all the best for his lot more success in his journey as a Paint VFX artist.
MAAC Is The Best Institute

MAAC Kolkata is the best place to learn courses on animation and VFX.
MAAC has highly qualified mentors and experienced training team to guide students in a professional ways.
MAAC transforms aspirants with mediocre talents into expertise.
All MAAC Centres have well equipped studios with latest software to keep the students up-to-date with the professional world.
MAAC focuses on quality and not quantity.
Quality education is the priority at all MAAC Centres.
It offers International standard study materials and training for the benefit of its students.
MAAC Centres offer different events, seminars, workshops, competitions time to time.
All the MAAC Kolkata Centres like MAAC Ultadanga, MAAC Rashbehari, MAAC Chowringhee are under the directorship of Mr. Naveen Choudhury.
Mr. Naveen Choudhury is a very noble person with his tremendous contributions MAAC has achieved new heights in its journey.
Hope we will win the heart of our students in the near future also.
Dear aspirants give us opportunity to serve you best.