24fps is one of the most prestigious international awards in the field of  animation-vfx-multimedia categories.
Today in our blog we will discuss the fame – glory-hardwork it takes to bring the award home.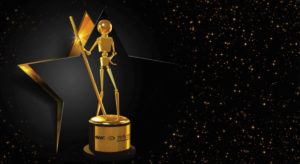 Maya Academy of Advanced Cinematics (MAAC), Kolkata is a fast-growing research and development team comprising of skilled experts.
When one's imagination subverts knowledge it unleashes its wings to aspirations.
And we formulate these aspirations with ambition.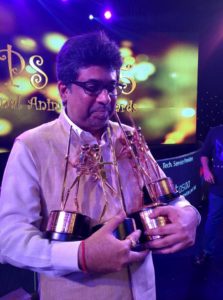 From 3D Animation to VFX courses, from Film Making to Web and Graphic Designing we try to excel in distinct career-oriented courses.
Until today we have been successful in training and educating students in well-known studios.
Passion, Creativity and Excellence is the three pillars on which our mission and vision stand.
So this time come and experience our auspicious 15th Edition of the Iconic 24FPS 2017 International Animation Awards.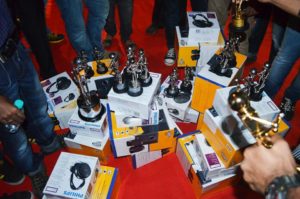 MAAC Kolkata takes immense delight in youngsters who enliven their imagination by means of creativity and passion.
Over the past years, MAAC Chowringhee has inspired many aspiring candidates.
It is an immense pride to serve and to be an associate of the United Nations Information Centre (UNIC).
We celebrate excellence in the most innovative way through our various award and recognition.
The year 2010 had brought to us special experience in the field of 24FPS International Animation Awards.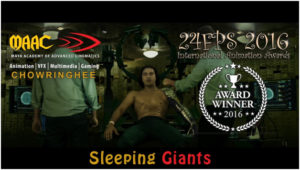 On the front of 3D Animation, our team had won Bronze in the movie category LA STATUE.
It was our triumph when our Digital Film team won the Gold in the movie Welcome to Light.
As time passed, our academic aspects also progressed with the help of skilled faculty experts and professionals.
Each and every year we have not been unhappy as every year brought to us new smiley award-winning faces.
In the year 2012, the Digital Film team succeeded to avail the Gold in the movie The End Begins.
We have been honoured at various other award festivals.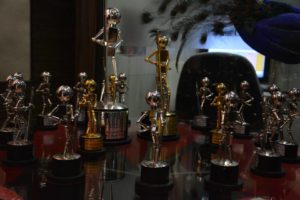 The year 2015 bring us new aspirations with new enlightenment by bringing Bronze in the field of VFX Challenge for the movie Avenger.

In the 24FPS 2017, MAAC Chowringhee prepared and planned a movie Beyond Boundaries with utter hard work and devotion.
The film was cinematographer in a way that uses a bus ride as an analogy to represent the country we live in and the anxiety, tumultuous atmosphere that is always prevailing in it.
However, the main point of view is that whatever may be the situation, how much tempers start to rise, and the love of cricket is unending.
It is one backdrop which assembles and unites all citizens residing in the country.
In 2017 also we have won the Best of Digital Film Making Gold Awards for the movie, Sandwatch.
On this front, Jury Panel is present at the 24FPS board from where they follow students' works very closely. They are intricately associated with the MAAC Kolkata team.
We have more than 50 jury members at our sector that are linked with our team.
To name a few name of this well-known jurist are Prasad Sutthar the co-founder and creative head of NY VFXWALA (a division of Ajay Devgn films), Pete Draper the chief Technical Director and Division head of MAKUTA VFX and Kamal Sadanah, the actor producer.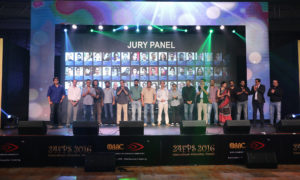 MAAC Rashbehari had also successfully appeared in the 24FPS 2017 3D Challenge.
Our team is a dedicated team that is accountable for setting up the comprehensive curriculum for each course.
Our Academy conducts faculty training programs always make certain that high standards of teaching are maintained or not.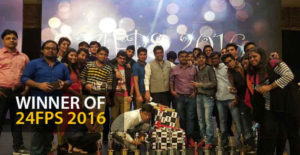 We assure of a student-friendly infrastructure that is set to be beneficial in the global Animation & VFX industry.
All MAAC Kolkata faculties are exposed to all sorts of industry updates on a regular basis which assists to grind their resourceful and technological skills.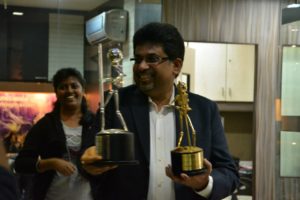 We train students with resourceful systems and use high-end computers at every centre'.
Our Wacom tablets and other types of equipment are highly improvised to educate students in the field of Visual Effects, 2D Animation, 3D Animation, Graphics and Web Designing.
The infrastructure is parallel to that used in the worldwide Animation and VFX industry.
As a result, this assists in creating an 'on-the-job' workplace environment in the class.
Consequently, our students time and again win many Awards for the films they make and produce.
MAAC Kolkata also specializes in effective Web Designing Courses and Graphic Designing Courses.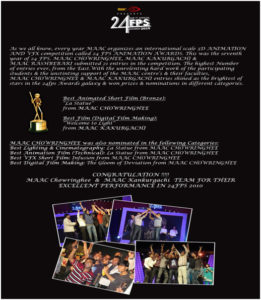 The courses are paramount for students who are enthusiastic to join IT Industry but have no expert degrees.
Our Web and Graphic Designing Training Course has been premeditated keeping in mind the current Industry and Technological requirements.
We are counted among the best web designing institute in Kolkata.
During the recent times, as the number of companies is increasing, the requirement for web designers and graphic designers are also bound to increase.
Therefore, there is a vast scope of the web and graphic designing training courses in Kolkata.
We offer premium quality assistance and education to students coming from different parts of the world.
Nowadays, there is also an enormous cope for them to work as freelancers.
So they can also do work from home.
Our institute is the reputed academic place where there is a giant of clued-up web designers.
MAAC is ranked as the most favoured institute by the animation, VFX and multimedia students of Kolkata.
It provides top-notch quality education about animation, VFX and Multimedia to the students.
There are several events organized by MAAC Kolkata throughout the year.
Seminars, master classes, contests, competitions and other fun events are planned and arranged.
As a result, students get the opportunity to meet and attend seminars and workshops by industry professionals.
The 24FPS International Animation Awards is organized every year.
Just as every year, in this year also students from all other centres have participated and shown their artistic skills by making distinct varieties through creativity and innovation.
Several concepts show the diverse individual opinions of the students that they gather from several fields of their experience.
It is evident that our students are made that efficient to meet any future requirements whenever needed.
The MAAC Chowringhee authority requires an active participation of the students in all its events and occasions.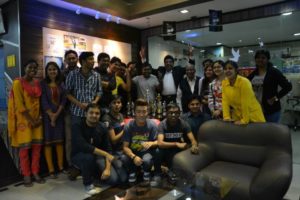 Parallel to the education courses it is also intended to remain present in such occasions as the institute caters to the student's needs and development.
The Scholars of our institutes wind up jobs within maximum reputed animation organizations of India.
In our weblog, we maintain updating you with student's interviews and their accomplishments.
In our pupil sector section, we display case our pupil's work and presents our college students platform to assignment ones paintings in front of the whole World.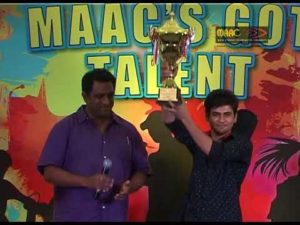 Here you go. Hurry and join us.