Japanese Anime are the Japanese cartoon strips and are all developed from the Manga strips- that are the Japanese comics.
The job of choosing the best Japanese Anime series is a tough deal as there has been inflation in the world of anime and there are quite a huge number of them.
The best  Japanese anime is the one which the viewers swoon about, which gets merchandised into and those which grow into cult favourite.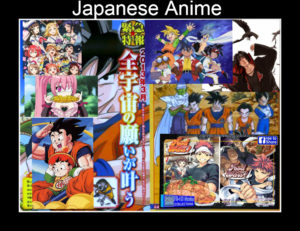 They are the ones that viewers all over the globe are constantly in the want off. It all began in my child hood with the anime like Pokémon, Dragon ball zee, Naruto and Shin Chan.
Japanese anime or animation is one of the highest grossing in the animation industry because of their rich character detailing and diversified content and story line with different genre.
The World Wide Web has made it possible for  Japanese Anime lovers to watch their loved series for free and even build up a collection of the same.
That was a lot of introductory blabbering and without much of a further ado let us begin with the top 10 popular Japanese anime series as of the moment.
1.MOB PSYCHO 100
The story revolves around Kageyama Shigeo A.K.A Mob a middle school boy who has an unimpressive appearance.
However hidden beneath the mask of that appearance is a person with a powerful gift the gift of being a psychic with the ability to exorcise almost any supernatural being with ease.
However caught in a power war with another man Mob loses his interest in his powers and wants to lead the life of a normal boy.
Mob Psycho 100 is all about fleshed out ideas and characters with almost negligible flash and spectacle and that is why it made to the top of my list as one of the popular anime.

2.SHOKUGEKI NO SOMA: NI NO SARA (FOOD WARS! THE SECOND PLATE)
This is the second season of the hit series Food Wars!
The show is completely about cooking battles and the display of culinary expertise by the characters.
The imagery leads you to have a clear conception about how delicious the food that is prepared by the characters is.
The show is an admixture of extravagance and absurdity and it is what you go to watch when all that you are looking for is fun time and nothing more or nothing less than that.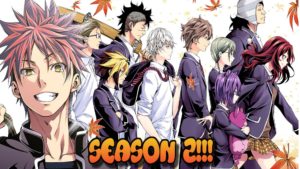 3.KIZNAIVER
This is a production from the house of Studio Trigger.
The story revolves around a government agency dealing with the ideas to bring about world peace, the idea about understandability among each and every individual.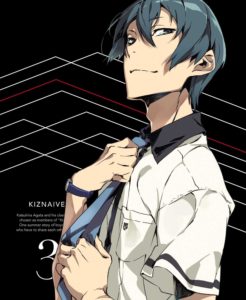 They are unable to make ends meet and make their idea a success thus they do the next best possible action, by kidnapping a group of teenagers in order to bring among them a understanding and also form a bond through their sense of pain.
4.91 DAYS
This is your go to anime if you are fond of cold blooded murder, mob action, and politics planning and plotting as a form of entertainment.
As the story is a grounded mafia gangster fiction.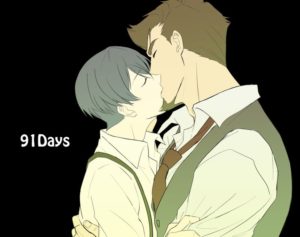 5.BUNGO STRAY DOGS
This anime is split into two different seasons however they are both of different qualities and have characteristic features of their own.
The story is about an 18 year old Nakajima Atsushi who is a homeless orphan who later on goes on to become a member of an armed detective agency.
This anime is for those viewers who enjoy action and superpowers brewed together.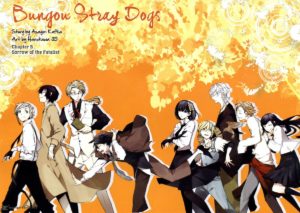 6.HAI TO GENSOU NO GRIMGAR (GRIMGAR OF FANTASY AND ASH)
It is an anime which is of the genre where characters are trapped in a video game with no prior knowledge of their life before being summoned to this video game world.
The characters are seen to fight monsters and sell their parts to earn gold.
The monsters in the game are very much realistic and a lot of flesh and blood just likes the characters.
The series may appear slow and even flat to many anime followers but then again everyone has their own personal choice.

7.YURI!!! ON ICE
It is the story of a professional ice skater Katsuki Yuri who feels dejected on coming out with a horrible performance at the Grand Prix Final.
The story progresses with Yuri's practice video going viral and for him are being again brought back to the lime light.
The reason why this anime series got a low rank in the list is because the story line is in actuality very normal.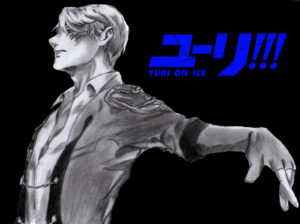 There is little or almost nothing extraordinary about it. It made it to the list because of the heart and passion which is carries in its scenes.
8.ORANGE
The story is about Takamiya Naho a school girl who receives a letter, one that she has written to herself.
This Japanese anime is about time travel and hold the interest of the viewer because of the twists and turns that is has.

9.ANSATSU KYOUSHITSU(ASSASSINATION CLASSROOM) SEASON 2
Released in 2015 it is a funny and humor filled series however the major twist in the series is that the students are training to kill their teacher who is trying to destroy the world.
An admixture of action and humor this is a worldwide favourite.

10.SAKAMOTO DESU GA? (HAVEN'T YOU HEARD? I'M SAKAMOTO)
It is a pure comedy in nature and is about a new kid in school, with a pretty face and glasses and an aura of sophistication.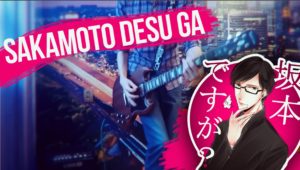 The story revolves around his time in school.
So cartoons,  Japanese anime have been an all-time favorite for kids and young adults over the decades.
The animation industry has developed and grown year after year creating masterpieces for the viewers.
While most of the cartoons are independent story lines there are a huge number of them which are based on comic strips and have been developed based on them.
The comic strips get spun in to animated series and then into movies as well.
The industry has immense future without a second thought click here to know more.