It's always advisable to choose your career wisely and try to make all decisions regarding it correctly.
It's never too late in exploring new field if you have the interest. 
Everyone around you would try to give different pieces of advice.
Some of them might be good, but it's not possible to listen to all of them. At the end of the day, it's you, who need to take the decision and follow your heart.
From picking the "right" career to actually excelling in it, there's certainly a lot to learn. There is no hard and fast rule of starting a new career path at young age.
Under certain circumstances, people don't get the opportunity to begin at a younger age.
Be it wrong decisions or not getting proper guidance or financial and family issues or so on. But, it's actually never too late to explore a new field and pursue your dreams.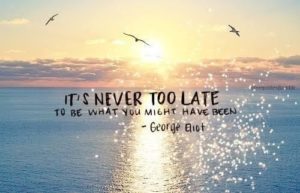 If you have ever thought that it was too late to live your dream without even giving it a shot, then surely you are going to regret it in future.
One must remember that it's not the great career only which gives meaning to your life.
Life is meant for knowledge, how much you learn and how much you achieve following your heart.
To is Life is described as a rat's race, where everyone is running in a pointless pursuit to satisfy the society and flow with the societal trends.
We, sometimes, flow with that trend to please others and to create a socially acceptable image of us.
It's not a bad thing to follow your dreams and aspirations.
Don't be afraid of reconsidering your previous decisions and start afresh. Success is not the final thing and failure is crucial.
It is the courage to explore that counts. You must remember that life is full of challenges and the biggest challenge in life is to pursue your dream career and succeed in it.
Your time is limited, so don't waste it living someone else's life…have the courage to follow your own heart and intuition. It somehow already knows what you truly want to become.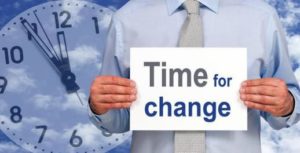 Many people have taken this big decision to make a new beginning and considered to start a new career.
They have also faced the same concern like you.
They have also faced the same hurdles and had to overcome the social and mental barriers.
But the decision of following your dream job worth all kinds of risks involved in it. This decision of at least trying for once will never let you regret.
The success you will achieve will satiate your heart and let you witness true happiness and mental satisfaction.
You must not lose yourself in the hustle bustle of life and get caught up in your mistakes, fear and anxiety, for living a life you don't want.
Life is messy and burdensome.
But if you think of living it on your own terms and take the privilege of rebuilding it, then you will surely be able to uncluttered your life and free it from burdens.
You must remember that choosing a career of your interest would never make you fall prey to depression, anxiety, irritation, dissatisfaction or any other negative influence. Because you are doing what you enjoy.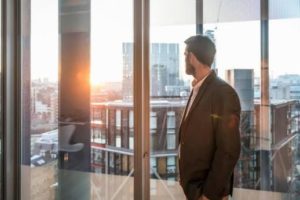 In the way of pursuing your dream, the first thing that comes to the mind is, you are taking a U-TURN and moving backwards.
This type of excuse is very common for not trying what you actually want.
May be, you are doing well in your present job, but that might not be your dream job.
You need to push yourself to take a U-TURN, so that you can have your career exactly as you wanted.
When you will be able to unlock the path towards your dream, your professional life would look more dynamic and influential, which would eventually impart meaning to your life.
If you are working towards your new beginning that these might be helpful:
You need to be consistent towards your dream. You should not lose faith in yourself. There would be difficulties in the way to success, but you must remember, no dream is fulfilled easily and the struggle period would always be helpful to cherish your success later.
Success is awareness. That awareness of success might come to you. But never let that "idea" feel like you are not good enough to fulfil it. Take some time and induce some positivity in you to fuel up your dream.
You have only one life and you have only one chance to make it happen. Don't ever drop the idea of starting afresh by giving the excuse of 'it's too late'.
Go ahead and read the life stories of inspirational people who have changed the course of their career path, in much later stage of life. This age is just a number.
It's a mere number set by the society who don't believe in much changes in life.
Sometimes this societal norm seems to be the discouraging fact but it's your life and you have to decide how to live and which career option you should follow.
Examples of some famous people who have showed the courage to opt for following their dream for success:
Colonel Harland Sanders founded the world-famous brand KFC at the age of 65.
Alan Rickman gave up his Graphic designer career to pursue acting at the age of 42.
Martha Stewart, famous American Entrepreneur, writer and television personality, was a stock broker in the beginning of her career.
American actor Harrison Ford was a carpenter in his early life.
The list is never ending. Many people have taken the risk of starting their career at an advanced age. It all depends on your determination for pursuing your dream.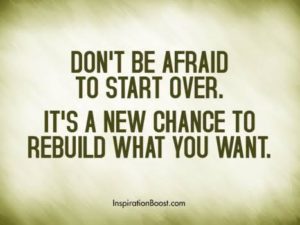 A good mentor is what you need to progress in your interests.
They will ensure that you move ahead with your dream. It is advisable to choose a good mentor for showing you the path.
Maya Academy of Advanced Cinematics – MAAC Chowringhee is the ultimate answer for your need of the good mentor.
They will help you to explore your interest. They help you to believe in yourself and pursue your interest.
A positivity in mind is very important for achieving any success.
The mentor in MAAC Chowringhee induces a positive vibe in you so that you are able to live your dream.
If you want to explore your interest in Animation, VFX, Graphic designing etc, then the only place you must visit once, MAAC.
Your age is not a factor there and you are always welcome.
The environment is so positive that it will help you to wash away any second thoughts, if any, from you mind.
You can choose from a list of programs to start your career in this field:
Digital marketing
3D Animation
VFX
Multimedia and Design
Gaming
Media and Entertainment
It is very common among the older people that they regret for not being able to do what they wanted.
The major cause of displeasure for the things not done.
You might feel uncomfortable with the idea that you didn't ever try to do the thing that you loved or attempt to obtain what you truly wanted.
It is painful to feel like you haven't ever found your true purpose—but you don't ever need to feel this way!
You need to take the initiation and put forward your first steps towards your dream, regardless of what your age is.
It's better to take the risk than regretting later.