In today's digital communication industry and consumer-oriented world, the average person expects more and more interaction between themselves and any potential product or service provider.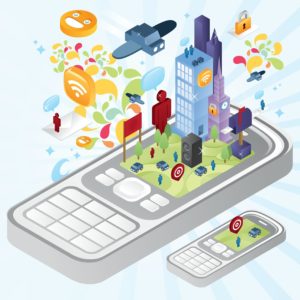 And with the internet proving as the most handy means to connect people across the globe, this brings up a need for companies to engage in campaigns on social media for digital outreach.
This is a way to show that they care about their customers, and thereby build trust in their identity as a brand.
After all, as the saying goes, if something can't be found online these days, it probably doesn't exist at all.
As a result, there is a need for digital communications to be developed for any start-up that aims to make a mark.
This need is fulfilled by a digital communications professional.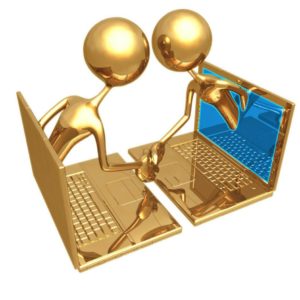 What makes a digital communications professional?
Digital communications professionals, as the name suggests, are people who handle digital-based communications for an organisation.
They therefore help in directing and coordinating internet-based marketing strategies for a company.
This is achieved by combining technical and internet knowhow with traditional marketing strategies with the goal of establishing and solidifying a company's digital (or online) presence.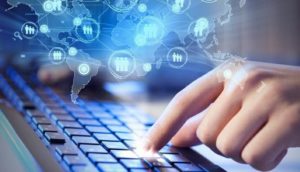 A digital communications professional typically engages target consumers for any company via the internet.
This necessitates the maintenance of social media presence in order to allow users to contribute more closely in the process of marketing and product development.
A digital communications professional can carry out a variety of tasks, including but not limited to answering queries about products and services, generating engaging online content through newsletters, forums and websites.
There is also ample scope for creative expression as various multimedia forms like films, serials and animation can also be used for communication.
As the people behind digital communications serve as the connection between the physical organisation and the end user on the online platform, some amount of customer service and marketing knowledge is required along with technical education.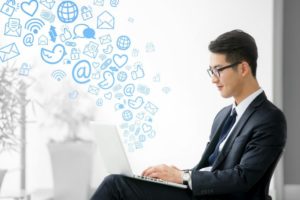 What careers can I pursue in the digital communications industry?
If you are a student seeking a job with good growth prospects, or a seasoned professional seeking a new way to boost your resume, a career in the digital communications industry is a great choice, keeping today's market and society in mind.
Let us look at a few of the jobs you can pursue as a digital communications professional.
Video Editor: Editing, while traditionally used in the sense of the film industry, is applicable for a far wider audience than just movie goers.
Often dubbed as a 'silent art', it determines the ultimate success of failure of any video.
The video editor is the one who ensures that the message is being delivered to the audience properly.
For this, a proper understanding of film techniques like effective camera angles, sound effects, etc. is needed, along with knowledge of how these can impact the audience.
Also required is the ability to handle different computer software to process the video, trim and cut clips, add sound and such. Videos are a great way to reach out to potential consumers – visual media has a stronger impact than auditory or text-based media.
This makes it a great way to communicate company-specific content and advertisements to consumers.
If you want to enter the digital communications industry as a video editor, you can develop your technical skills through courses at institutes like MAAC Chowringhee.

Broadcast technician: This one of the more technical career options in the digital communications industry.
A broadcast technician (also known as a broadcast engineer) is responsible for providing high quality content through different communications systems like the radio, television and internet.
They typically handle a range of equipment and instruments like transmitters, satellite dishes, web servers and audio boards, and control the kind of content that the audience gets.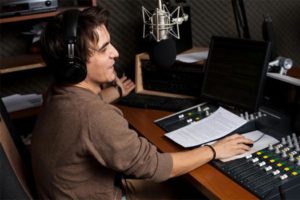 Web developer and Web designer: The internet is arguably the most accessible means of digital communications, and consumers access it through websites.
As a consequence, designing and developing a website are major jobs in this industry.
A web designer is responsible for the look and feel of a website, while the position of web developer is associated with the workings of a website: coding the elements that the designer designs, and connecting it all together by programming the user interface.
If a website were a printed book, the web designer would design the cover, layout and choose the fonts for printing; the web developer, on the other hand, would be the author creating the story that the designer presents.
Being a dynamic mode of communication, websites need to be constantly updated, and the web developer does this by analysing the usage data and determining the type of content that is more effective in engaging audiences.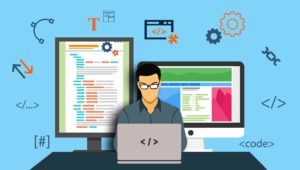 User Interface and User Experience Designer: In addition to websites, mobile and desktop applications and software are also widely used for digital communication.
The careers of a User Interface Designer (UID) and a User Experience Designer (UXD) are analogous to those of a web designer and a web developer, respectively.
A UID develops the interface – which is what the end user interacts with when using an application – while the UXD is responsible for developing how the application will work: the purpose and capabilities, in layman's terms.
As with web development, user experience also includes evaluation of how a consumer will interact with a product and what they expect from it.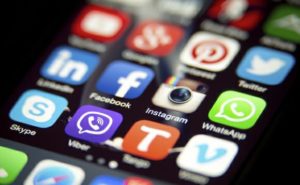 The digital communications industry is a burgeoning one, and there are a multitude of career options that you can explore according to your specific skills and talents.
Regardless of whether you are strictly the technical type or the creative and artistic type, you can also further your skills through the various courses at MAAC Chowringhee and explore other avenues in the industry.
MAAC Chowringhee has a number of comprehensive courses in different forms of media and design, including visual effects, 3D animation, architecture, game design, graphic design and multimedia, designing for web, as well as short term courses in topics like video editing.
All of these are valuable skills that can be applied for your career in the digital communications industry, so visit your nearest centre today!
Or Call us @9836321595