Hello guys, hope you are keeping up with our hot updates.
This blog post of today will lay before you a very hot topic revolving round the major Animation  festivals across the world.
The blog  is written as per the three branches of MAAC Kolkata i.e. MAAC  Chowringhee, MAAC Rashbehari and MAAC Ultadanga so that people come to know about the main Animation festivals that happens across the globe.
Animation in today's world has become so trending and a booming field to work in. It is a new hot trending thing that is running in youth's blood.
Not only in the industries, but it is also gaining the popularity all over world by Animation Festivals.
Below is the list of few Animation festivals:
Anifest India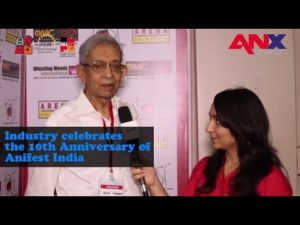 We chose to begin the list with our own made Animation Film Festival Anifest.
Anifest India was a national event that featured entries from Malaysia, Hong Kong and the United States.
Anifest India was held in Mumbai.
Follow the link www.tasionline.org to learn more about it.
Ottawa International Animation Festival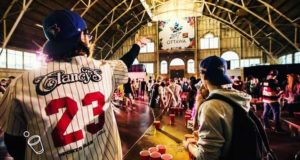 This was one of the largest Animation Festival that happened in North America in late 1967.
The amazing and the interesting part of this festival was that the festival had a kid's jury panel, where the organizers invited children to vote on the most popular Animation of the year.
Follow the link www.animationfestival.ca to know what happened in the festival.
Anima
This festival happens in Brussels, Belgium every year.
Anima has international and national sections for entries coming in only from Belgium.  It is the best showcase for full length and short film entries.
http://animatv.be/anima.php?pageID=1&In=3  this link will help you understand it better.
Stuttgart festival of Animated Film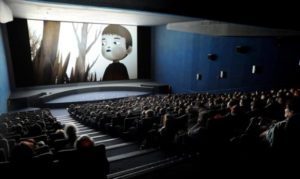 This festival began in1982, by far the largest and important Animation festival. It represented the best work done during that year.
The speciality of this festival was that the winner is automatically qualifies to be nominated to the Oscars.
Isn't that interesting? Follow http://www.itfs.de/en to learn more on this.
Holland Animation Film Festival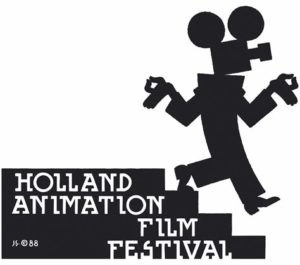 This festival takes place in several parts of the world.
It started in the year 1985. This festival features latest developments and emerging technologies.
This Festival organizes competitions for internet Web Animation, animated short films and applied Animation.
The Festival showcases entries from around the world; it is a National Film Festival in Netherlands.
If you find it interesting click the link http://www.haff.nl/en/ and understand more.
We have introduced you with few Animation festivals that happen around the world.
There are many more in the list like Anima Mundi, London International Animation Festival, Melbourne International Animation Festival and many more…
Anima Mundi
The primary point of Anima Mundi is to unite a plenty of new thoughts and reasonable workshops bolstered by ability from over the world.
Held every year in the urban areas of Rio de Janeiro and Sao Paolo, Anima Mundi is the biggest film celebration of Brazil.
Set up in 1993, it holds focused screenings for worldwide visitors with an assorted variety of Animation styles and systems.
If you find it amazing and want to know more about it click the link here (http://www.animamundi.com.br/en/)
London International Animation Festival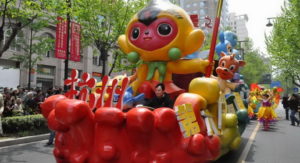 Set up in 2003, the London International Animation Festival is the biggest Animation celebration to be held in the United Kingdom.
It is a non-focused celebration and takes after a strict arrangement of 'each procedure; each type; each style', which implies that there are no limitations on the Animation style and strategy that can take an interest.
The LIAF centers around savvy and provocative movies implied for grown-ups as it means to scatter the thought that Animations are just for kids.
Are you thinking to know more click the link (http://www.liaf.org.uk/)
Melbourne International Animation Festival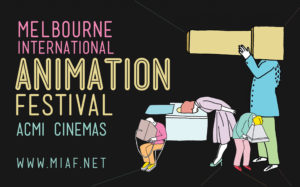 This occasion is one of the biggest Animation celebrations on the planet.
Begun in the year 2000, the Melbourne International Animation Festival has increased much worldwide praise and regard.
Champs of this celebration consequently get selected for other Animationcelebrations in Sydney and London.
The occasion offers an entire range of classifications for full0-length and animated short  films.
The celebration is supported by the Australian Film Commission and the Melbourne City Council.
More than 200 movies are appeared over the span of the celebration with passages from 30 nations around the world.
Want to know  more about the awesome Animation festival click here (miaf.net/)
Fantoche International Animation Film Festival
As far back as its beginning in 1995, the Fantoche International Animation Film Festival is the main social occasion held in Switzerland that highlights an entire cluster of Animation systems, substance and media.
It has of late graduated into a worldwide occasion.
It especially welcomes sections that push the limits of creative articulation, and advancement is an essential to pick up passage.
The outcome is that the occasion takes after screenings that exhibit a wide scope of exploratory styles and methods.
Does it sound interesting?
Click (http://fantoche.ch/en) to know more.
Annecy International Animated Film Festival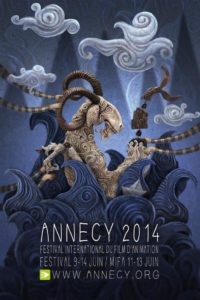 This rundown would be fragmented without the specify of this spearheading celebration that began in the year 1960 when Animation industry specialists from France felt they ought to have an occasion that commends the best work in the field.
What started as a bi-yearly occasion turned into a yearly one out of 1998.
This six-day celebration held in Annecy, France, includes a portion of the best work from around the globe and enables craftsmen and makers in meeting up to offer, to back and appropriate Animation content for broadcasting on all media stages.
Do you want to know more about Annecy International Film Festival?
Click the link here (http://www.annecy.org/home)
What will make you more upgraded is you can continue following our blog for considerably more intriguing posts.
Our MAAC Kolkata institute is the premiere organization that is serving the nation for more technological as well as Multimedia advancements and improvements.
Stay  tuned  to https://www.animationkolkata.com/ and get more updates on 2D Animation, 3D Animation, Visual Effects, Multimedia, Web Designing, Graphic Designing and other architectural courses.
Click here to register.