Architectural Designing Course is learned by professionals who use 3d software to create models of buildings and other structures.
In an architectural firm architects work with drafters and designers who helps them to complete a potential design.
The drafters and model makers use 3d software which helps them to complete a potential design.
The drafters and model makers use 3d software to translate 3d drawings into the actual model of 3d buildings.
Architectural engineers design the electrical, ventilation, and plumbing part of the building.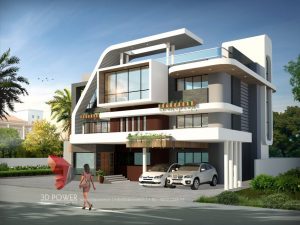 In order to complete the work one use 3d models.
With the use of 3d models he tries to visualize the way he or she will plan the building.
MAAC Institute located at Chowringee, Rashbehari and Ultadanga provides 3d architectural designing courses.
3d architectural designing courses comprises the industry's visualization tools like Autodesk 3ds max , Autodesk Revit, Adobe photoshop, Hyper- realistic rendering solution like Mental Ray & V-Ray.
It covers all the minutee things of 3d architectural designing courses, such as engineering, architecture, entertainment, manufacturing, visualization that plays a major part at every stage in these industry.
Architectural designing involves having an idea about complex organic forms, interaction of the light with the design, and planning and executing a design for the public.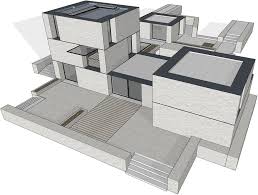 The course duration for design visualization course is 168 Hours.
The content of the courses includes the following topics-
Photoshop for texturing- In this part of the course one learns how to add texturing to 3d images with the help of adobe photoshop.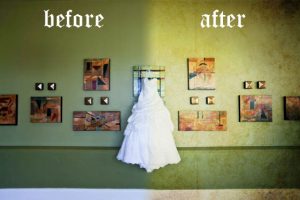 3d design visualization- In this part of the course one learns the way in which graphics are created using 3d software.
The students learn how to create the plan a building in 3d graphics .
Overview of Architecture– In this part of the course the student get a vivid idea of the science and art that is involved in making a building.
It involves structural engineering.
Real World Lighting simulation– Lighting simulation is used in analyzing photometrics, BIM modelling and 3d modelling.
It is used by importing structural designs via Cad files.
In architectural designing 3d photometrics is used to give a graphical output of proposed design.
In 3d graphic designing one of the most important thing is the use of lighting techniques.
A 3d model may look marvellous by the use of lighting techniques and it may look atrocious by the use of poor lighting.
BIM (Building Information Modelling) –BIM is a 3d model based process that gives the architects a proper tool and perception to design manage and construct the infrastructure.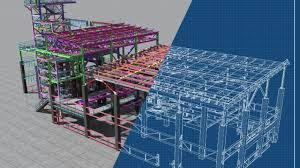 Video Editing– If a 3d architectural designer want to design a 3d architecture he need to get a proper idea of video editing.
So video editing is also an important segment in 3d architectural designing.
Interactive design– Interactive design is the process by which the interaction is made between the users and the products.
So it is an important part of 3d architectural designing course.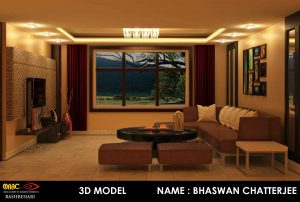 Software to learn in Architectural Designing Course  –
The software one need to learn in this course are as follows-
Adobe photoshop, it is one of the most important photo editing software.
One also need to learn the most important software in 3d architectural design course is Autocad.
Other important software are 3ds max , Vray, Autodesk Revit, Unity.
V-ray– It is a software that is frequently used in architectural designing .
It helps a designer to translate designs into the real world.
Before a structure is constructed viewers and clients are able to conceptualize how designs may be translated to the real world.
It helps them to appreciate in a way light interact with the material.
The software enables us to imagine anything from mass model to photorealistic imagery.
Autodesk Revit-The autodesk revit is software that works according to the architects imagination.
The program streamlines the design through the use of 3d model.
Unity Software– Unity software is also a part of 3d architectural designing course.It is mainly in gaming industry.
But it is also part of architectural designing course.
The career option one can have after sucessful completing this course are discussed below-
Interactive product designer-After completing a course on career designing obe may play the role of a behavioural scientist he will work with the design process of the company.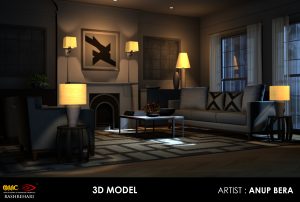 Student will try to analyze the business process of the company, closely and work with market research to identify problem, opportunity and will socialize idea.
Architectural visualizer-The main role of architectural visualize is to create 3d illustration by using special software.
The 3d images of unbuilt structures are all created by 3d software.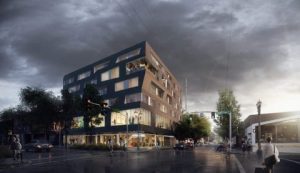 BIM Modeller– A Bim modellers job is to develop the model of any building or architectural structure.
They need not be a certified architect or an engineer but he should have a basic idea of creating structures with the help of software.

Lighting artist – This is another job one may persue after completing a course on design visualization.
The lighting artist does the job of applying lighting effect to scene in both interior and exterior part.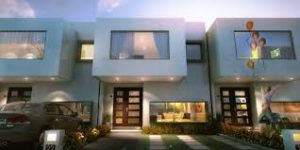 Lighting effect is an important aspect inorder to visually enhance object or character in the scene.
MAAC Institute is providing the course on 3d design visualization which will help student to persue in the different career options discussed above.
The institute has a good reputation of training students and making them proficient in various designing courses.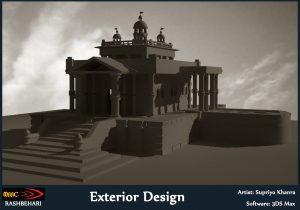 Now as we are living in a ''new normal situation '' a student need not come to the institute , he may fill up the online form and a career counsellor will get back to him or her immediately.
This course is available both online or offline.
In this ''new normal situation'' one may join online course as offline course will be resumed after this ''new normal Covid situation'' is over.
So students don't waste your time if you want to make a sucessful career in 3d architectural designing course MAAC Institute will provide good career options for you.
MAAC is here to teach you everything even 'nitty gritty' of the course.
To Know more call us @9836321595. Click Here To Know more.