Hello Viewers, today we will give you a glance on different aspects of Nickelodeon that is Nickelodeon's Animation Movie, Games, Video and App Store.
Nickelodeon is a favourite of animation lover.
Started in back 1979; Nickelodeon is an American television network for children.
It is the first cable channel for the kids.
Nickelodeon is based in New York City and owned by Viacom.
The broadcasting time in Nickelodeon channel is usually from 7:00 A.M to 9:00 P.M.
Nickelodeon is mainly aimed at children and adolescents aged between 2 to17.
Nickelodeon is all about animation contents
Nickelodeon's Animation Movies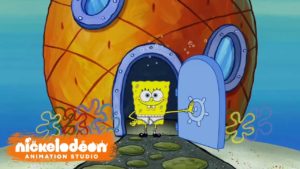 Nickelodeon got its name from the first five cent movie theatres called nickelodeons.
Nickelodeon telecast mainly animated series and movies in its channel.
Animated programmes such as Blaze and the Monster Machines, Paw Patrol, Rise of the Teenage Mutant Ninja Turtles, Dora the Explorer, Bubble Guppies are shown in this channel.
Before 1991 animated series were imported from foreign countries.
But after a deal with DreamWorks Animation studio in 2006 programmes were produced by Nickelodeon.
Along with 3D programs Nickelodeon also shows traditional or digital ink and paint programs.
Long special episodes of television series have been created since 1998 under the banner of Nickelodeon Movie.
Nickelodeon Movies was founded in 1995 as a motion picture production unit.
Nickelodeon Movies is an arm of Paramount Pictures.
Nickelodeon Movies produced animated movies like SpongeBob Square Pants, Rugrats Movie, Hey Arnold and many others.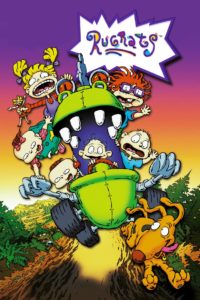 The Rugrats Movie (1998) was based on animated television series Rugrats.
It was directed by Igor Kovalyov and Norton Virgien.
This film was the first animated movie from Nickelodeon Movies.
It featured the voices of E.G Daily, Tara Strong and other artists.
This film was the first non-Disney animated film to gross over $100 million in the United States.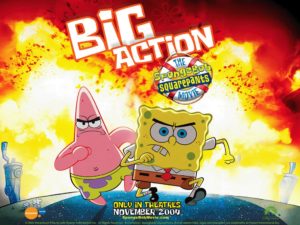 The SpongeBob SquarePants Movie (2004) based on TV series SpongeBob SquarePants, it is an animated comedy film.
Directed and produced by Stephen Hillenburg.
It hit the box office and received positive reviews from critics.
This film was animated at Rough Draft Studios in South Korea.
The animators worked semi-digitally; pencil-drawn poses were composed into Photoshop.
This film has other sequels too like The SpongeBob Movie: Sponge out of Water.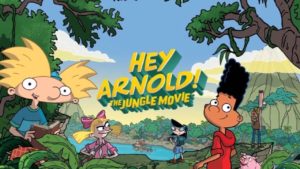 Animated Hey Arnold: The Movie (2002) is adventure comedy film directed by Tuck Tucker.
It follows Arnold, Gerald and Helga.
The trio tries to save their neighbourhood from a greedy developer.
The story was written by series creator Craig Bartlett and Steve Viksten.
Nickelodeon Channel airs animated feature films produced by Nickelodeon Movies film production division.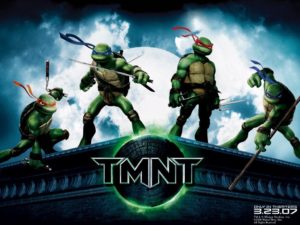 TMNT or Teenage Mutant Ninja Turtles released in 2007 is an animated martial arts action film.
Directed by Kevin Munroe, it is the first Ninja Turtles film made with CGI by Imagi Animation Studio.
The fight sequences of this film are inspired by Hong Kong Action Films.
Imagi studio used Maya software and Pixar's RenderMan for production.
It is about four Turtles Raphael, Leonardo, Donatello and Michelangelo.
Nickelodeon Games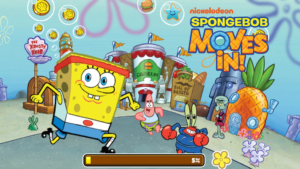 SpongeBob Moves In! Is all about a city-building game developed by Los Angeles Game Developer.
Published and distributed by Nickelodeon.
It was first released for iOS in June 2013.
Players can build Bikini Bottom of their own tastes.
Players keep the resident happy by fulfilling their wishes.
With the advancement of the player untold stories about the characters gets unlock.
These untold stories are told through animated shorts.
According to the General Manager for Digital at the Nickelodeon Group millions of fans experience the fun and magic of SpongeBob anytime.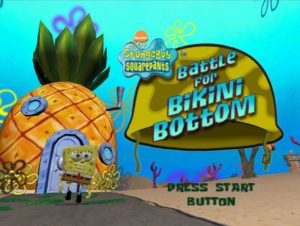 SpongeBob SquarePants: Battle for Bikini Bottom (2003) video game based on animated series.
It was released in North America and Europe in 2003.
Developed by Heavy Iron Studios and published by THQ Inc Video Game Developer.
The game was released for PlayStation2, Microsoft Windows and Xbox.
Microsoft Windows version game is a point-and click adventure game.
But the 6th generation consoles received a 3D platform games.
Advance version of Game Boy received a 2D platform games.
All version of the game has original storyline where player has to defend Bikini Bottom.
Similar to the above mentioned games there are more games based on Nickelodeon's animated series.
These animated games are very popular among different age group all over the world.
One can visit the Nickelodeon site online to check the numerous types of game
Nickelodeon Videos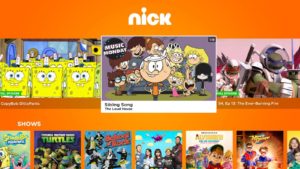 The official site of Nickelodeon offers not only games but videos also.
It offers videos on animated series such as The Loud House, Rise of the Teenage Mutant Ninja Turtles, Rugrats, Blaze and the Monster Machines, Dora the explorer etc.
One can find animated cartoon series in Nicktoons which is a pay television channel.
Nicktoons is owned by Viacom and very popular among children and animation fans of all age groups.
In the year about 66.5 million American households received Nicktoons.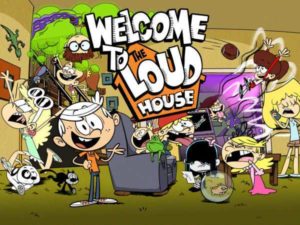 The Loud House is one of the popular animated programs created by Chris Savino.
Here the boy named Lincoln Loud is the popular character on the screen.
It is produced at Nickelodeon Animation Studio in Burbank, California.
Animated by the Canadian studio Jam filled Entertainment.
The animation style of this video is influenced by newspaper comic strips.
The main characters of this series were featured on the front cover of Variety Magazine.
Nickelodeon App Store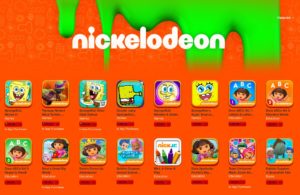 Nickelodeon has extended its service everywhere whether it is animated movies or Videos or Games or App Stores.
Free mobile app for smartphones and tablet computers has been released by Nickelodeon.
This mobile app can operate on the Apple and Android platforms.
One can download the Nickelodeon Mobile App to view animated cartoon clips or episode through this app.
Some of these Apps are free.
It has Education App where kids can learn through the popular character Dora.
Dora the Explorer is an educational animated series created by Chris Gifford.
One can also access the series in the Nick Jr. Channel.
Nickelodeon has something for every animation lovers.