Lets explore top 10 cartoon or Animation Channels in India in our today's blog .
Let's go down memory lane and explore Cartoon channels .
When we were a child we all would like to watch cartoons every time.
From Shinchan to Doreamon, from Tom and Jerry to Popeye we have watched everything thing.
We also remember each and every Cartoon channels.
So like this only we are going to discuss about top 10 Animation Cartoon channels in India.
1.CARTOON NETWORK :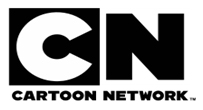 Well we all know about Cartoon Network (CN).
It is a leading Animation channel in media and entertainment industry today, since it was formed i.e., on 1st May, 1995.
All the cartoons aired on this channel are mainly 2D animation.
In its early years it only aired Hanna-Barbera cartoons like "The Flintstones and Scooby Doo".
Then it started to air "The Looney Toons" and "Tom and Jerry series".
Finally in early 21st century it started to air originals like "The Power Puff Girls" and "Johnny Bravo".
By 2010 TV series like "Ben 10", "Pokémon" and "Beyblade" were a sensation among kids.
They mostly acquired top 2 positions in kid's genre.
2.DISNEY CHANNEL :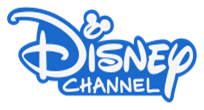 Well acquiring second position in today's list is Disney Channel (INDIA).
This famous  Disney animation channel is owned by the Indian division of The Walt Disney Company.
The Walt Disney is popular for all its classic Fairy Tales and Mickey Mouse.
The channel was launched on 17th December, 2004.
This channel aired originals imported from US like "Hannah Montana", "Wizards of Waverly Place" and "Phineas and Ferb", etc.
All this shows were very popular specially Hannah Montana among girls.
By 2006 it started to air shows made in India. Like the shows "Vicky Aur Vetal" and "Kya Mast Hai Life" were shown.
By 2011 shows made from original adaptations were made. Like this Disney has acquired 2nd position.
3.HUNGAMA TV :
Well in third position comes Hungama TV.
Hungama TV was launched on 26th September, 2004.
Originally Hungama was owned by UTV Software Communications.
But in 2006 Hungama was sold to Disney.
It is still owned by Disney along with UTV Software Communications (bought by Disney in 2011).
Hungama used to launch Japanese Anime Shows till 2013.
After 2013 it started to air shows made in India as part of localization strategy.
Shows aired on Hungama include Shin Chan", "BoBoiboy", "Perman" and "Doreamon".
4.NICKELODEON :
In fourth position we have Nickelodeon (Nick). Nickelodeon was launched on1st December, 1977.

It is owned by Viacom through Viacom Media Networks.
Nick mainly targets Children and Adolescents from age of 6 to 11 years, while during they target younger children of age 2-5 years.
Nick is famous for its show like "SpongeBob Square Pants", "Power Rangers (All seasons)", "Dora the Explorer" and "Motu Patlu" (a 3D animated series).
Since the late 2000s Nicktoons (a part of Nick) struck a deal with DreamWorks Animation to air 3D animated TV series of the studios movies like Winx Club and Penguins of Madagascar.
5.POGO :

In position 5 we have POGO.
Pogo channel was launched on 1st January, 2004.
It was created by Turner Broadcasting and is a unit of Time Warner for India.
Pogo has an original show, The Music, Art and Dance show, M.A.D. produced by Turner.
The show is very popular in India DIY (do it yourself) shows.
Along with this many other popular shows were "Mr. Bean: The Animated Series", "Chota Bheem ", and "My Little Pony" along with "Barbie".
Due to all these shows Pogo has acquired 5th position.
6.DISCOVERY KIDS :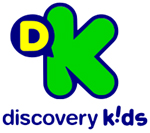 In sixth place we have Discovery Kids. Discovery Kids was launched on 7th August, 2012 by Discovery Networks Asia-Pacific.
This channel consists of high quality with numerous genres like mythology, adventure etc.
Discovery Kids aimed population of 370 million of age group 4-9 years.
When it started it aired only 8 shows which included "Kim", "Sally Bollywood", "Howzzattt" and "Wild Kratts".
They also aired show called "Wild Tales" for babies which helped them to learn about baby animals.
7.DISNEY XD: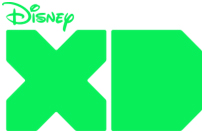 Disney XD acquires 7th place in our list. Disney XD was launched on 14th November, 2009 to replace 'Toon Disney' (a part of Disney Channel).
This Channel has main target towards teenagers of age group 11-16.
The channel has become so popular due to the shows.
Like in originals they show "Kick Buttowski", "The Lego" and "Two More Eggs".
From Marvel universe they show animated series of "Marvel's Spider Man", "Marvel's Avengers Assemble" and Guardians of the Galaxy".
Along with these shows they also do special screening of animated movies like "Aladdin" and "Big Hero 6".
Due to all these popular shows and movies children watch this channel.
8.ZEEQ: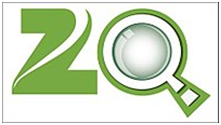 Well among all international channels in 8th place we have ZeeQ.
ZeeQ was launched in 5th November, 2012. The channel is owned by Zee Entertainment Enterprises and targeted children of ages 4-14.
ZeeQ is mainly a channel that helps a child to learn something new.
9.NICKELODEON SONIC :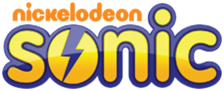 In 9th place we have another channel from nick.
Sonic was launched on 20th December, 2011 and is owned by Viacom 18.
At starting the channel mainly focused on action cartoons like "Kung Fu Panda", "Teenage Mutant Ninja Turtles" and "Power Rangers".
But after rebranding it mainly focuses on comedy.
Now the shows aired are "Oggy and the Cockroaches", "Shiva", and "Power Rangers".
10.ANIMAX :

Last but not least 10th position is acquired by Animax.
Animax is a Japanese anime satellite television network, dedicated to broadcasting anime programming.
Animax was established on 20th May, 1998 by Sony, is the first and largest 24-hour network in the world dedicated to Anime.
This channel aired shows like "Ghost in the Shell: Stand Alone Complex" and the 2010 anime adaptation of "Marvel's Iron Man by Madhouse Studios".
Due to its dedication in anime series it is one and only channel to come in top 10 list.
If you all want to know more about Animation industry or want to be a part of this industry join us today.
There are lots of opportunities waiting for you here just a click away.
That's all folks for today.
See you in next blog.
Stay Tuned!!