Do you think creating Logo design is simple?
Well, only a professional Logo designer can give answer to this question.
A logo is company's first impression; logo makes an impact on customer's brand perception and purchase decision.
A Logo talks beyond colours, stylised fonts and graphics; it is a brand's visual identity.
So, designing a logo is not that simple.
Here in this blog today we will discuss about the secret of Logo design.
Today Logo designers are in high demand and a well-designed logo with a secret message is always catchy.
A 3D Logo designer considers lot of things while designing logo for a company.
Most of the famous Logos carry a significant meaning or hidden message within themselves.
Before designing a Logo for a company you need to do a bit research about the company.
Interview the client to get all the necessary information about the brand.
Learn about the industry and its competition.
Check out the current design trends and client's need.
Secret Criteria For Logo Design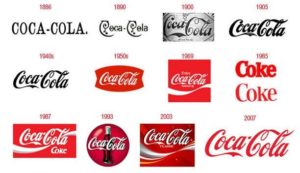 Logos are born from Research.
Each and every logo which is famous now is the result of extensive research.
Understanding the need of the client is important.
Collect the information like – who are the client, what they do, how they work and what is their target market.
Go through the previous logo if available and then think about the upgrade version.
Do research online to get inspiration.
Research of the target audience or customer is also necessary.
Giving value to customer's perception and designing the logo in such a way that it will not hurt sentiments of the people is necessary.
Logo design is not only about creating an appealing visual but also building up a brand.
The logo should communicate between the client and its target customer; so market research is important.
Logo design should be simple so that customer can easily register the brand in their mind.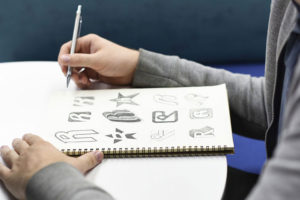 Explore With Typography Critical Thinking, Creative and Planning is the basic rule.
To create a design for logo the best way is to use pen and pencil to sketch out the ideas.
Sketching with help to do experiment freely; you need to save the sketches for the future reference also.
Take care of the pencil strokes or shades while designing the logo; use the alphabets in a stylised way.
Typography is the main part of an effective logo.
Either one can create a customized typeface or use a pre-set one.
Keep the typeface simple, readable and classy.
After doing the pen and pencil sketch, work on computer software to design Logo.
Today software comes with in-built typography; the artist can do research and then select the appropriate typography suitable for the brand.
The artist can use typography to embed hidden message in the Logo.
Experiment with typography will help the artist to build corporate identity.
Letters and typography style should be used in such a way that it could create a hidden figure as a message of a company.
Typography is subject to trends, so choose the font carefully.
A logo helps to distinguish a brand from its competitors, so it's important to make the image of the logo unique from the rest.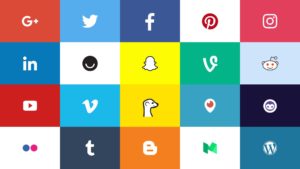 Play with Symbols
In the above picture we can see very familiar symbols which we come across in our daily life.
Brand message can be easily conveyed through symbols.
Give your logo a unique symbol so that the people can remember it easily.
A simple test or a simple image is easy to memorise rather than the complex one.
For logo designing get inspired from different resources such as design centric websites.
Something which will make you happy is the potential root of an awesome idea.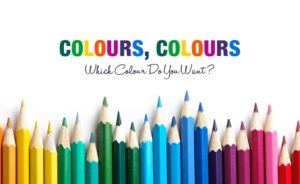 Select the Colour Tactfully
While designing logo, colours play an important role.
Bright and bold colours grab's the attention more easily.
Every colour has its own significance and it can add fresh idea or message to the logo.
Each colour has its own property such as Red is for energetic; Orange creative, Green is for growth, Pink is for fun etc.
Choose the colour from the company's other graphic designs.

For example this NBC (National Broadcast Company) Logo has many colours and it shows the features of a peacock.
Here colours are used in such a way that we can see peacock in Logo design.
To add hidden message in the logo use the space carefully to add colours.
Colours should be used tactically.
Keep the Design Simple
A simple Logo is easy to remember, avoid putting too much detail into the concept.
Simple Logos are easy to recognise from a distance.
Choose the easy to read font.
It is not necessary to show what the company does in the logo, example Marlboro Logo doesn't have a cigarette or BMW doesn't show a car.
A logo works as identification for the company.
A well-designed logo represents the so called company and what that company stands for.
A good designed logo also helps the public to differentiate it from the other competitors.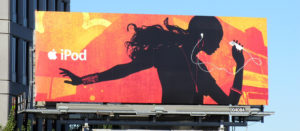 A logo appears on many platforms such as websites, business cards, billboards etc.
Logo should have flexible size and content depending upon on which platform it appears.
A good logo design works on printed materials as well as various digital platforms like mobile devices.
Avoid using too much of effect as the logo need to look great across different platforms.
Lots of effect may make the logo beautiful but it won't be translate well to different media platforms.
Start with ordinary black and white effect and then do experiments with other colour contrasts.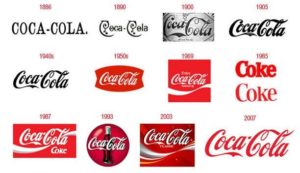 Timeless
If you look at Coca-Cola Logo, it hasn't changed much since 1885.
Design a logo which will be effective for 10, 20 or more years.
Think about the longevity and not about few months or years.
Trends will come and go but the logo should undergo the ages.
Get to know more about Logo Design by joining our MAAC Kolkata Centres