VFX or visual effect is the manipulation of shots, where animated images or 3D computer generated sequences are added to a live-action shot.
The basic purpose of VFX is to create realistic environments and to manipulate shots including stunts, which would otherwise be expensive or involve life risk.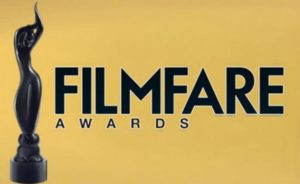 VFX has opened door to many other aspects in the process of film making. Like, we don't need to rely completely on make-up for making a character look monster or for making a superficial character or even make a character look younger.
Using VFX we can make a character jump from a high altitude or make a character fly high or create explosions or vehicles crashing and colliding or even create a mesmerizing background in a song sequence (remember, Gerua from Dilwale).
There is a long list of effects that can be incorporated in a scene using the wonders of VFX
Over the years, in Bollywood too, there has been an increasing trend of using VFX shots to create mind-boggling results.
Bollywood is slowly and steadily assimilating VFX shots into live-action shots, following the latest trends and techniques of the West.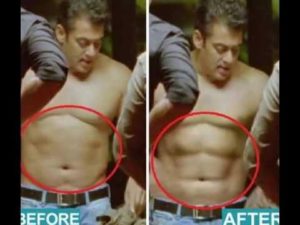 From creating a surreal background in songs to create an action packed fight sequence, VFX is induced wisely but in our Bollywood style.
The journey of VFX in Bollywood films has been full of drama just like our Bollywood.
From the beginning, there have been many instances of poor VFX work, where the scenes have failed to create on-screen magic and looked stale.
But with time, it has improved a lot and gifted to us spectacular s like Krrish, Ra One, Dhoom 3 and many more.
With great works comes the responsibility of recognizing the art to appreciate the artists and the whole efforts, put into it.
The Filmfare Awards– an annual award ceremony- was introduced in the year 1954, to honour the best cinematic creations of Bollywood Film Industry.
It is one of the prestigious awards show held every year to acknowledge the pure talent.
In the year 2007, The Filmfare Awards, started a new category of awards, where films with best special effects were honored.
This was surely a nice gesture to encourage the newly emerging art form called VFX.
To name a few, production houses like- Red Chillies Entertainment, Prime Focus, Prana Studios, Reliance Media works, MPC Bangalore and many more- are putting a great effort to increase the level of this art form and deliver excellent output, to entertain people.
These companies are leaving no stones unturned, to create the best and win the chase to grab this prestigious award.
There were 5 films in the nomination chart for the  with best special effects, namely, Dhoom 2, Rang De Basanti, Don- The chase begins, Krrish and Jaan-E-Mann, in 2007.
That year the award was bagged by Krrish, whose special effects were created by Hollywood experts Marc Kolbe and Craig Mumma.
The  is considered to be the first super-hero  of Bollywood.
It has successfully achieved greater heights for special effects equivalent to the Hollywood standards.
A full packed family entertainment with romance, action and science fiction.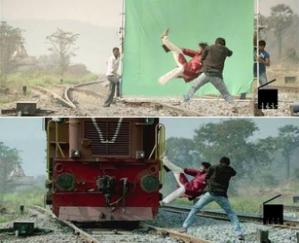 Krrish-a  to be first of its kind in Bollywood- created on screen magic for it's exquisite VFX and is loved by both kids and adults.
Red Chillies Entertainment succeeded by Dreamz Unlimited is founded by Shahrukh Khan and Gauri Khan, in the year 2002. From Main Hoon Na to Harry Met Sejal, this has approximately gave us seventeen films, with undoubtedly, elevated standard of special effects.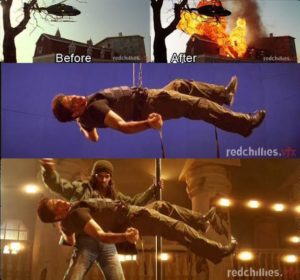 Red Chillies Entertainment produced films like Om Shanti Om, Ra.one and Fan, which were honoured by The Filmfare, for their unparalleled employment of VFX.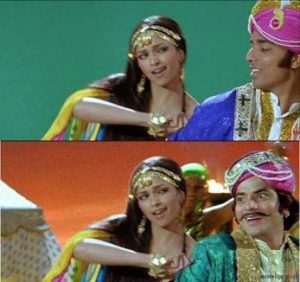 Om Shanti Om had all the elements of a perfect Bollywood  film.
Romance, drama, action with the fictional plot of reincarnation.
In terms of songs, it had romantic numbers to party tunes. And everything was made to look superficially great with good work of VFX.
How can one forget the sequence of "Dhoom Taana" song, where one can witness the highly appreciable VFX compositing!
There was a mixture of old Bollywood song sequences, perfectly fused with the item number, which looked so natural.
So in the year 2008 we can guess why Om Shanti Om was awarded the
Best Special Effects by the Filmfare!
Ra.One was another Indian superhero film after Krrish.
It's about a villain of a game, who happens to come out of the virtual world, eventually threatening the life of the game creator and his family.
Another virtual character, G.One, was brought out to protect the family.
The plot also displays the delicate father-son relationship and a complete package of family drama. But what caught the attention of all, was the top notch execution of VFX, which definitely deserved to be awarded.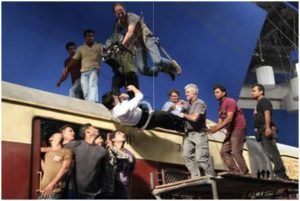 The film was also released in 3D and the 3D conversion was done by the Prime Focus. The VFX was done under the supervision pf Jeffrey Kleiser.
And the CGI was supervised by Edward Quirk. The whole work of VFX took over two and a half years for completion, where 1200 artists worked day and night to give the excellent output that we got to see.
The hard work's paid off and they got its due recognition by The Filmfare.
Another, for which Red Entertainment got the Filmfare award for Best Special Effects, is Fan, in the year 2017.
Under the Yash Raj banner the VFX was conducted by the Red Chillies.
Not only, was the audience gifted with A-grade acting of SRK, but also some really good works of VFX.
The digital reconstruction of Shahrukh Khan's face, with the help of VFX, to make him look younger and a close enough lookalike of himself, was both difficult and challenging.
To accomplish the grading of VFX plates and fine tune the colour, over 500 hours were spent. And unquestionably, the Red Chillies team has brilliantly executed the VFX work.
Love Story 2050, a sci-fi romantic , released in 2008.
Though the failed to create any box-office magic, the application of VFX was apprehended by all.
Four international firms, namely, Fantavision, Frantic Films, Prime Focus and Rising Sun Pictures, were employed for creating the special effects.
The futuristic utopian city of Mumbai in was created by John Cox( Oscar winning special effects supervisor).
We got to see advanced effects like hologram, virtual games, 3D cityscape and many more, which was definitely a new thing for a Bollywood  back in 2008.
The  got awarded The Filmfare awards for Best Special Effects in 2009.
Vishal Bhardwaj knows how to create a buzz with his technique of making commercial films with off beat plot.
Kaminey, a Vishal Bhardwaj film, was released in 2009.
It can be termed as unpredictable crime drama with unique and refreshing plot, well designed in terms of special effects and editing.
The VFX of the  was designed and supervised by Govardhan Vigraham, a well known Bollywood designer known for his works like Vaah life ho to aisi,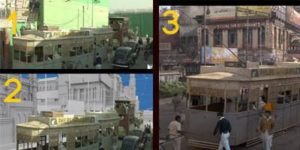 Drona, Phir Hera Pheri. Kaminey got it's recognition from the Filmfare in the year 2010, for Best Special Effects.
Dhoom 3, released in 2013, under the banner of Yash Raj Films, is another milestone to be awarded The Filmfare Awards for Best Special Effects.
It was the first Bollywood film to be released in format of I-Max motion pictures and included Dolby Atmos surround sound.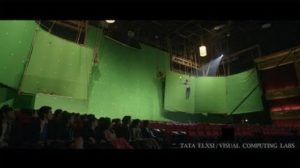 The effects in the film have been created by Tata Elxsi- Visual Computing Labs.
We can call it the best in terms of VFX, which included rotoscopy, wire removal, motion control etc.
Each scene was well co-ordinated and the effects created an illusion, to be real.
It was a delight watching two Amir Khan on the screen, which looked so natural.
The can be a landmark for the upgraded techniques used in a Bollywood film.
Another Box-office failure Bombay Velvet grabbed the award for the with Best Special Effects by The Filmfare.
This showcased some innovations in terms of VFX in Bollywood films.
The smooth execution of live-shoot and VFX, the convincing recreation of the old Bombay in Sri Lanka, rendering vintage cars etc, created a spellbound effects.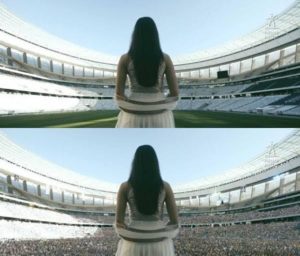 Prana Studios incorporated the VFX sequences in this Anurag Kashyap .
There has been an ever increasing rate of VFX usage in Bollywood s, which is showcasing the innovative and artistic creations. Bollywood, being the biggest film industry of India, is incorporating over the top VFX in the films to attract more audience to the theatres.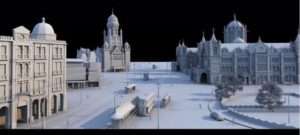 And The Filmfare is rightly acknowledging their efforts from time to time.