Animation, the increasing trend in the film industry, is the replica of movements created by the illustration of series of pictures or frames.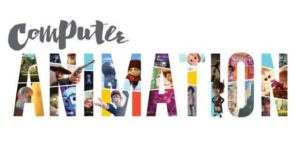 It is a dynamic representation of motionless drawings, objects and models through a series of movements which creates a delusion of true to life cinematic motion.
There has been considerable rise of Animation as a form of art.
Animation movies are getting recognition. It has been marked as one of the fastest growing industry.
This escalation is caused due to the increasing broadcasting in television and increasing demand on Internet.
There also has been an increase in the target audience.
It doesn't belong to kids; rather grownups are also attracted for its diverse subject and eye catching techniques.
We can say, people of all age groups are showing interest in it due to the life-like picturesque of lifeless things.
The Animation industry has been able to keep up the pace with changing expectations, in terms of techniques and subject matters, and has been able to strike the fancy of the audience.
Disney, the ruling production house, along with DreamWorks Animation, 21st Century Fox and many more, have produced some masterpiece that has garnered recognition and appreciation from all.
Pixar, a collateral branch of The Walt Disney Company, has contributed a lot in the Animation industry.
It has been able to shape up this industry with its unparalleled works, which resulted in it being a household name.
DreamWorks Animation had been able to deliver some great stories too with striking visual imagination.
SHREK
It's one of the highest grossing film of 2001, produced by the Dream Works Animation.
A computer animated fantasy film dealing with an ogre, of same name, and his adventures which into falling in love with the princess, who also turns into an ogre after sunset.
The noteworthy detailing of the characters has caught attention of all.
It has successfully executed the unconventional love story of two unattractive figures.
It also provides a moral lesson of love beyond looks. DreamWorks has broken the stereotypical norms and presented us this excellent piece, which is no
doubt, having a heart touching story with brilliant work of Animation.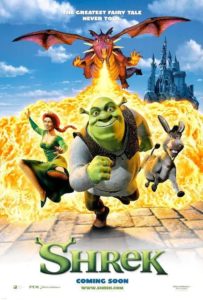 Monsters INC
It will remind you of your childhood days when you used to get scared of the imaginary monster dwelling under your bed or your closet.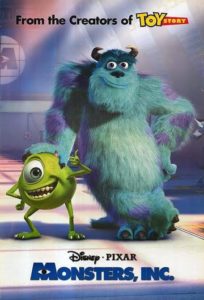 This movie has gained strong ensuring appeal, over the years.
The ape-like monster is one of the most adorable characters of Disney.
The film released in 2001, yet in technical terms, it was way ahead of its time.
The remarkable minute detailing of the monster is really appreciable.
The innovative story line and the music along with the flawless Animation has added a new dimension in this film. This movie can be enjoyed by all ages.
Spirited Away
Probably the best Animation film ever been made till date.
A film with real plot, this fantasy mystery, is a Japanese Animated Film produced by Studio Ghibli.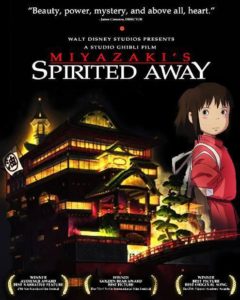 It's a hand drawn animated film which became the highest grossing film in Japanese history and also won the Academy Award For Best Animated Feature.
The story deals with a journey to a magical world of a ten year old Chihiro Ogino and her parents.
It is considered to be an engrossing and brilliantly drawn animated film which can tickle our imagination to a whole new level and leave us spellbound.
Finding Nemo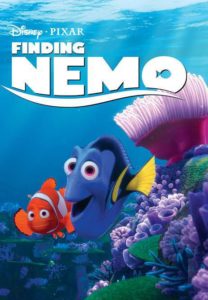 It's another classic movie of Disney.
The surreal eye soothing and beautifully made characters with a touchy plot is a visual treat.
The movie with a moral and valuable life lesson showcased in a subtle way has attracted the audience largely.
The Animation, music, screenplay and story has created magic in the silver screen.
No doubt, Disney knows how to attract people of all ages to their films.
And this particular film by Andrew Stanton, has won the Academy Award For Best Animated Feature, which it truly deserved. It also became the highest grossing Animation film and 2nd highest grossing film of 2003.
 The Incredibles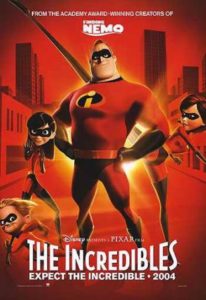 This computer generated animated movie of director Brad Bird is another great example of best Animation films of this century.
It unravels the comic book with a family melodrama.
The thrilling set of action and well designed Animation has legitimately established itself among the audience for it's realistic character drama.
It can boast of a perfectly co-ordinated storyline which is complementing each other.
Due to the unparalleled employment of action with a mixture of family drama, it has been the best animated super hero movie.
Waltez With Bashir
A strong example of skill full Animation.
The story deals with the experience of a soldier in the 1982 Lebanon war.
It carries a strong message of human rights and issues, which is a rare subject in Animation films.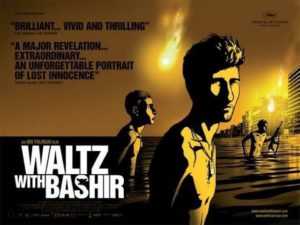 Ari Folman has manifested a pictorial representation of emotion and entertainment in this film.
In terms of technicality, a mixture of classic Animation with Adobe Flash cut-out has infested a greater impact.
Precisely the unusual combination of social issues in Animation films is a bold step and helped a lot in the evolution of stories in Animation films.
Wall-E
A production of Disney Pixar, which carries strong environmental message of destructive effects on Earth by the so-called civilized people and a lonely robot who has been isolated by the people.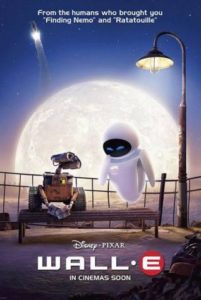 With limited dialogues and more expressions, this film is funny and satirical.
WALL-E unfolds the story of a near mute hero who sets out to win it's lady love and also saves humanity in return.
It's a perfect example of flashing creativeness. The impeccable work of Animation is a delight to watch.
Up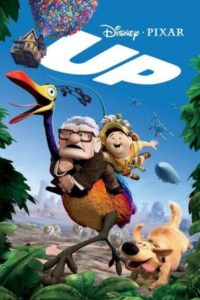 One of the greatest creation of Disney films, which serves a full package of entertainment and emotions.
The lofty characters have been made to look natural. Animating realistic humans with natural clothes was a difficult challenge.
But Disney knows how to make things look realistic and did this job in this particular film smoothly.
How can one forget the famous scene of Carl's house flying! And also Carl's distinguished movements.
Nothing looked unusual.
The technical directors have worked real hard to create this excellent piece of work with a touching storyline. Everything seemed to have life inside it.
Mary & Max
A fine example of clay animation by Australian Adam Elliot.
In this type of Animation the flaws in physical appearance of the characters is highlighted.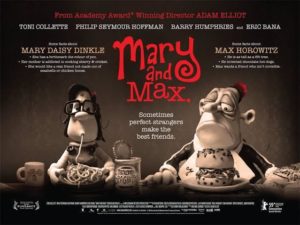 BIG HERO 6
A sci-fi animated movie, of a robot Hiro, who joins hands with Baymax to avenge his brother's death.
A perfect blend of science fiction and action, which is produced by the Walt Disney Pictures, which became the highest earning movie in the opening weekend, beating Interstellar.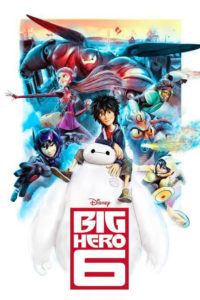 It has been an outstanding adaptation of Marvel Comics.
Software programmes like Denizen to create the characters, Bonzai to create the trees and Hyperion, new rendering software, were used to deliver this masterpiece.
It has been a third highest non-Pixar film from Disney, receiving mostly positive reviews, for it's agreeably entertaining and greatly animated frames with prompt pace and balance between action and emotion.
It seems like this industry have undertaken the oath to redefine the art of Animation with their profound imaginative skills and tireless efforts to create the best.
From the beginning of this century till date the Animation films have touched the greater heights and revolutionised the industry as a whole. Everything made till date ensures better creations in future and has rightly increased our expectations.
These movies have been able to attract huge amount of audience to the theatre.
A movie is bound to create magic in the box-office when it has the ability to draw a whole family to the theatres.
 Just like the mentioned movies, which excelled not only in storyline but also more creative execution of Animation.