Hey guys! Christmas Day is celebrated commemorating the birth anniversary of Lord Jesus Christ. This is a Christmas week and Christmas Carols are in the air. It acts as a catalyst to happy and wonderful life. All of us from Maac Kolkata family wish you Merry Christmas and a Prosperous New Year ahead.
From the commencement of December people start planning the way they would be celebrating this auspicious day, with their family and friends. Beautiful decoration of offices, shops and streets can be viewed everywhere.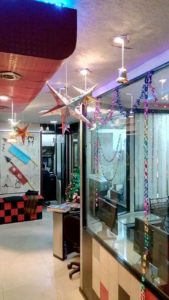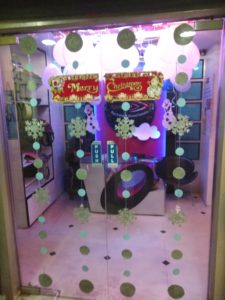 On this auspicious occasion, all the three centres of MAAC Kolkata decorate their respective centres artistically.We conduct an in-house Christmas competition for the students. Then students' works are evaluated on the level of creativity.
This year also we are going to conduct Christmas competition and the theme is 'Design Your Own Santa'.

All the students registered to MAAC Creative Club are participating very enthusiastically. Result for the competition will be announced in the New Year's Party.

New Year's Party is celebrated at MAAC Chowringhee, MAAC Kankurgachi and MAAC Rashbehari every year in the last week of December.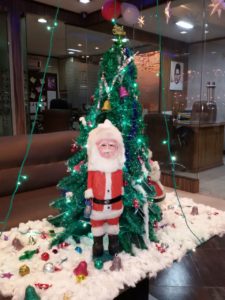 On that day, we organize a grand party for our students. The day starts with prize distribution -a recognition for the hard work they did in all the competition throughout the year. Then comes the announcement of the student of month's award.
The best performer of every month are awarded and certified by their respective centre-heads. Following this is the event where students sing, dance, play games, and show their skills in different forms.
Light refreshment is offered to all the students before starting the DJ night party. Flashing DJ Lights and loud music engulf the environment of the floor. Students enjoy to the utmost level.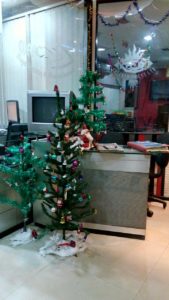 PARTY TIME MAACITS!!!!!!!
You are also cordially invited to the New Year's Party at MAAC Kolkata on the dates mentioned below:
MAAC Chowringhee: 28th December 2016
MAAC Kankurgachi: 24th December 2016
MAAC Rashbehari: 30th December 2016