Hello guys, we are back with an important topic to discuss today  at Maac Kolkata Blog and loads of good news to share.
You must have heard of 24 FPS at MAAC. MAAC 24 FPS Annual International Animation Awards is an event conducted by MAAC in association with United Nations Information Centre (UNIC) in the month of December every year since 2003.
This is a unique platform for film making using the medium of 3D Animation, live action and Visual Effects (VFX). This platform is open for students, professional and studios across the world.
The main idea behind the event is to inspire the students to experience making a film where they can work like professionals conducting all the necessary research, detailing their thoughts to create a work that stands apart from the rest and of course working on the deadlines, in short, our faculties give them a production-house like environment that will help them to work in a real production house.
A group of experienced industry experts are the jury members who evaluate the works of the students and select the best works.
Like every year, this year also students of MAAC Chowringhee, MAAC Kankurgachi, MAAC Rashbehari participated in the 24 FPS competition. There are three types of categories in which each centre can participate, they are as follows.
Script to screen,
3D Challenge, and
VFX Challenge.
MAAC Chowringhee and MAAC Kankurgachi participated in Script to Screen, 3D Challenge and VFX Challenge, whereas MAAC Rashbehari participated in Script to Screen and 3D Challenge only.
The video clips for 3D challenge and VFX challenge, and Theme for Script to Screen is announced about six months before the submission date. The date of submission participating team needs to first select the video clip and theme on which they would be working on.
Each team consists of fifteen members. They along with their mentors start planning for their 24FPS project on the very first day they receive the challenge. During these six months students work day and night to achieve their deadlines. Faculties set a pipeline for the projects and work accordingly with their team. After a rigorous hard work students are able to finish their project in time and submit it.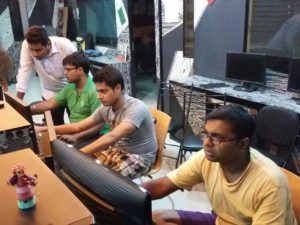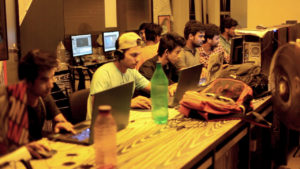 There is also a Single Set Category in which individual students can participate among a number of categories like Photography, Multimedia, Matte-painting, Modeling and texturing, Digital painting, Compositing, Digital film Making, etc. Students participate in any one or more than one of the categories.
This year there were 90 submissions from MAAC Chowringhee, 23 from MAAC Rashbehari and 46 from MAAC Kankurgachi.
When the submissions from all the categories are completed, students eagerly await for the award function night when the results are disclosed. This year the award ceremony was held on December 15 at Hotel Sahara Star, Mumbai. We are  very glad and full of happiness to tell you that MAAC Kolkata won 11 awards this year at the 24 FPS award function night. The hard works of the students paid off. The awards won by us at MAAC 24 FPS 2016 are as follows:
Gold in Best lighting and cinematography (MAAC Chowringhee).
Silver in Script to Screen Category (MAAC Chowringhee).
Silver in VFX Challenge (MAAC Chowringhee).
Bronze in CG Lighting in Single Set Category (MAAC Chowringhee).
Gold in Best Character Animation (MAAC Kankurgachi).
Gold in 3D Character Animation in Single Set Category (MAAC Kankurgachi).
Silver in 3D Character Animation in Single Set Category (MAAC Kankurgachi).
Gold in 2D Animation in Single Set Category (MAAC Kankurgachi).
Bronze in 2D Animation in Single Set Category (MAAC Kankurgachi).
Silver in Photography in Single Set Category (MAAC Rashbehari).
Special Jury Award in VFX Challenge Category (MAAC Rashbehari).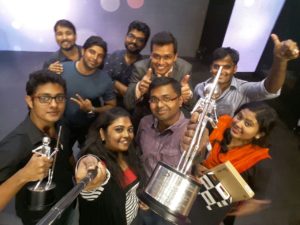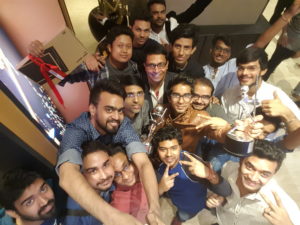 After our winner returned from Mumbai, there was a grand celebration in all our three centres followed by a motivational speech by our director, Mr. Naveen Choudhary. It's a matter of great proud that year after year we are heading towards perfection.
The good news is that MAAC Kolkata is touching new heights in terms of performance. Our team keep working hard for a better tomorrow of our students. You are always welcome to join MAAC Kolkata. Visit today and learn more about the subject of Multimedia, Animation and VFX.