Motu Patlu is an Indian animated television series created by Kripa Shankar Bhardwaj and Developed by Cosmos Entertainment in Singapore. This is directed by Suhas Kadav and creative director of this series is Ronojoy Chakraborty.
Motu Patlu series has 4 numbers of season and 208 numbers of episodes. Motu Patlu releases many languages like English, Hindi and other regional languages like Sinhala, Tamil, Telugu and Bengali. Motu Patlu was released on 16th October 2012. The Music of that series was written by Sandesh Shandilya a famous Indian film composer. Theme Song in hindi was sung by great Sukhwinder Singh.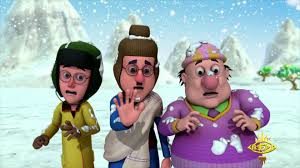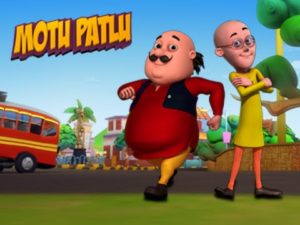 This animation film is a mix of entertainment and comedy. The film was made mainly for kids and the film can hold the attention of adults also. Music Director of the film is Vishal Bhardwaj. The 3D effects are awesome.
The VFX is also well done. The scene where Guddu Galib is taken to the National Park shows a scenic beauty that looks almost real. The editing is also good. Background score compliments every scene. The songs were written by Gulzar and sung by Sukhwinder Singh are extraordinary. The film box office collection crossed 3 crore club. Over all the movie is a must watch.