It was never easy to launch a tele- serial with huge amount of Visual Effects.
With sheer hard work and dedication for four years the team Mahabharata with producer Siddharth Kumar Tewary  launched the most expensive project on Indian Television, with an approximate budget of Rs100 crore.
The series was a huge success indeed. Today in our blog we will discuss extensively how by using different techniques Mahabharata team used visual effects judiciously so that it become almost an inevitable part of the serial.
The serial comprises of episodes which will be running for six months, which has elaborate detailed costumes, larger than life sets and the most important outstanding quality of VFX or Visual Effects in the whole series, which is actually mind-blowing.
Total team members who worked hard to give such great outcome were around 400 people working behind the screen with 200 members in the graphic team. The have done shooting in different location all over India. They have used 3D conversion in its best way.
According to the producer Siddharth, "Every story has different sides; we have tried to tell it without painting characters black or white or calling situations right or wrong. Our show is an attempt to show the human side of every character, and re-interpret the old text without tampering with the sensibilities."
The below mention shot are the few breakdown where one can see and understand how the visual effects was done on the screen.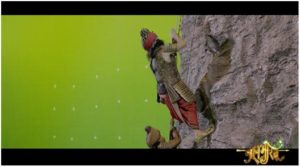 The Chroma screen has been used in the shot, to make it more realistic.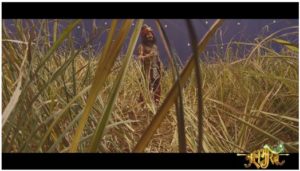 The above discussion was to make our readers aware of the scope of visual effects or vfx in India. So guys if you want to be the part of the glits and glamour we are here to give you that opportunity to explore.
Connect with our team and and be part of it.  Just Dream Big!! We will help you to make your dream come true in reality at Maac Kolkata.