Graphic designing courses are becoming very much famous in Eastern India's Animation and Multimedia Institutes.
It has developed into a lucrative market for career seekers with a huge prospect for aspiring students.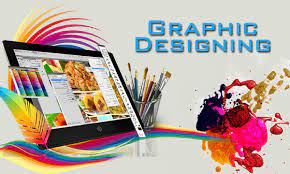 If an aspiring student studies graphic designin and web design one will have a wide range of career option in future.
If one is very much interested in graphic designing course, MAAC is a premier institute in Kolkata where it has its centre in Rashbehari, Ultadanga, Chowringhee, in the prime locations.
According to most of the students who have completed the multimedia and graphic designing course in MAAC claims that it is one of the best course offered by MAAC far better than the courses offered by other institutes in Kolkata.
MAAC animation is the first institute in Kolkata which provides detailed course on multimedia which provides a good idea on graphic designing.
A student after completing the course will receive outstanding certification that will help them in getting valuable career opening in future.
The institute bears its legacy from years of high quality teaching and satisfied students.
With a high range of prospects for success MAAC is able to create job opportunity for students and it also helps them to achieve their success.
Being a part of such a premier institute is of great honor.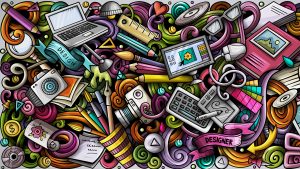 MAAC animation is an institute in eastern India which has well equipped computer lab .
This lab gives the students an opportunity to work with hands on training with a high technical studio work environment.
It helps them to gain practical knowledge and proper technical knowhow on graphic designing.
The highly qualified teachers in MAAC provides them the basic knowledge of graphic designing.
The students may practise graphic designing in this computer lab .
There are various reason to study in MAAC .
MAAC institute has emerged as one of the most popular institute in Eastern India when it comes to the matter of graphic designing courses.
If one wants to persue a brilliant career in 3d graphic designing.
Generally the main goal of MAAC is to educate and empower as many prospective graphic designing artist as possible.
To groom the young professional graphic designing artist , and to just excel their knowledge on graphic designing.
MAAC is committed to offer high quality education through their institute and by the help of cutting edge technology.
The institute tries to expose the students to a global platform in order to show their talent.
At the beginning of each academic year students generally starts searching for a good animation institute.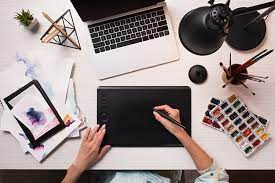 One should keep in mind the following factors before going for an animation course.
NATURE OF COURSE– One should keep in mind the duration and the sort of course one wants.
One should keep in mind that one need a diploma or a certificate course to be a good graphic designer.
The diploma should be from a reputed institute.
One may learn graphic designing on his own but a good studio prefers a certificate or a diploma from reputed institute also.
PLACEMENT FACILITY- Placement facility or placement assistance is also required by any institute.
An institute is only preferable if it is able to provide good placement assistance.
Placement assistance is generally provided by MAAC .
Most people prefer to get a knowledge whether a institute provide placement or not.
One may go through the rating of students in MAAC.
FACULTY AND TEACHING METHODS– MAAC provides high quality teaching to its students.
The faculty members are highly trained and they well known experts in the industry.
So they are able to provide high quality education to its students.
MAAC has a good computer lab where the students are able to practise during their off time.
In this way one may become a talented multimedia artist.
GETTING A COUNSELLING SESSION– MAAC counsellors provide counselling to prospective students both online as well as offline.
In the website itself one may find an enquiry form where one may fill up the form and incidentally a counsellor will get back to the person.
LOCATIONAL ADVANTAGE–MAACs three centres are located in the heart of the city covering north south and central Kolkata like North zone student can join at MAAC Ultadanga , south zone student can come to MAAC Rashbehari, and MAAC Chowringhee is centraly located beside Parkstreet Metro staion.
These three places are well connected by transport and metro .
As we are living in new normal situation location is very much important factor to all of us.
Safety is also an important factor for girl students .
As the three centres are located in the heart of the city and in good locality it wont be a problem for girl student to persue any of the career courses.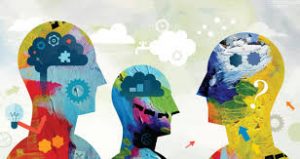 One may like to travel short distances because of this covid situation.
CURRICULUM- One may go through the curriculum before joining any course. MAAC has provided curriculum in its website.
One may get a thorough idea of the course.
He may get an idea whether the particular things he wants to learn are in the curriculum or not.
MAAC three centres in Kolkata provides graphic designing course which provides high benefit to its students.
The course provides advanced diploma in digital media and design.
If one is very much interested in graphic designing that blend art and technology by creating a marvellous web content then APDMD would be an ideal course.
The course provides a thorough 360 approach in provide extensive training in Print , Web , 2d animation, responsive web design.
Students get aquainted with latest trends in the industry like Digital publication, Augmented reality, while securing top career in the industry.
The duration of the course is 384 hours.
The main content of thee course is fundamentals of design and drawings, concept of graphic and illustration, graphic design, image editing, page layout.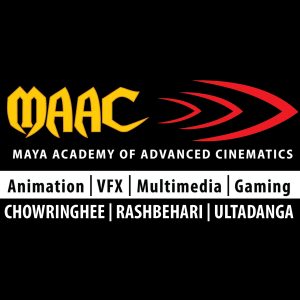 The software one need to learn corel draw, adobe illustatrator, adobe photoshop, adobe indesign.
The career options after completing the course are mainly Web Designer, Graphic Designer, Content Developer, Layout artist , Template Designer, packinging designer, Advertising Art director ,illustrator. Digital storyboard, 2d Animator, Digital story board artist, 2d animator, visualize, print media communication.
Another course that MAAC provides is DGWA Programme in graphic , Web designing, 2d animation.
It provides a general idea in improving design skills.
One may master the art of communicating visually by various medium like bill boards, websites, mobile app, mobile interface.
The duration of the course is 288 hours.
The course content is more or less same as APDMD.
After completing the course one may become graphic designer , web designer, advertising designer, DTP operator, Developer for interactive designing, digital story board artist.
MAAC also provides certificate course in graphic and print design.
The course design is 104 hours.
The course content is mainly on fundamentals of design and drawing, concept of graphic and illustration, graphic design, image editing, page layout design.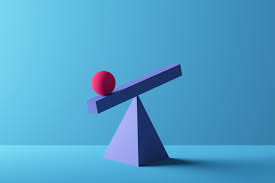 The software one need to learn is coral draw, adobe illustrator, adobe photoshop, adobe in design.
Another course that is provided by MAAC is certificate in web and interactive design.
Course content is concepts of web design , web page designing, interactive presentation, video editing, sound editing.
The software one need to learn is HTML, Adobe Dream Weaver, Adobe flash, Adobe premiere, Adobe audition.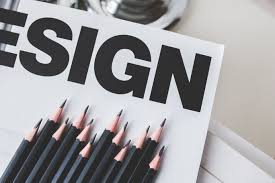 So MAAC provides a very wonderful course on graphic designing .
So students hurry up join our courses!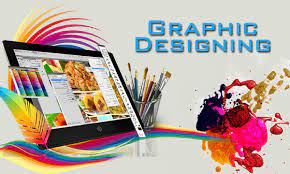 MAAC is providing both online and offline courses in this new normal situation. So without sitting idle at home join the course utilize the time.
You will get a wonderful career oppurtunity after sucessful complition of your programme.
Visit our website fill up the application form a counsellor will get back to you, or you can call us 9836321595.