Today we will discuss about Brand Campaigning especially in Print Media.
To begin with first let know what is the purpose of Brand Campaign.
The purpose of Brand Campaign is to develop a brand with the help of communication.
The goal of Brand Campaign is to differentiate the own brand or company from its competitors.
A Brand has higher value of recognition and customers connect certain attributes, features and achievements with it.
Brand radiates trust and helps in consumer's orientation amongst the offerings.
Before developing Brand Campaign for print media the designer must keep in mind the audience first rather than the product.
Print Media Is Tangible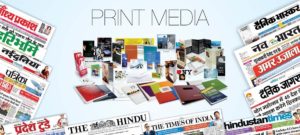 Brand Campaigning in print media is cost effective.
Print media comes in the form of magazines, newspapers, posters or billboards, flyers, brochures and cards.
Different types of print media can be used to build the brand and measure its progress.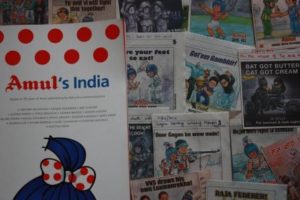 You must have noticed about well known brands in the print media; for example Amul brand or Coca –Cola or Ponds etc.
Through print media a brand can reach far villages and outskirts where digital media is not accessible.
A research has shown that brand campaign in print media is more personal in nature; it delivers tangible content to the readers which they can keep with themselves for long time.
Quality print campaigns can influence purchasing decisions.
A brand in print media creates more impact on its readers so print marketing is still popular.
For brand campaigning in print media a company should utilise the skill of professional designer to choose the right layout and most effective graphic and images that will boost the message.
Print media is effective enough to create brand value.
In the form of newspaper or magazine print media is better engaging media.
Certain key elements should be followed for brand campaign in print media.
Key Elements For Brand Campaign
Plan The Goal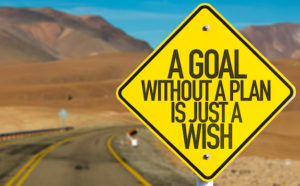 Set your goals before brand campaigning.
Before launching campaign first craft the specific business goal.
Like what is the purpose of the campaign; how the company should create awareness among the customers regarding the product or the service.
What sort of milestones should be placed for the brand campaign?
How the success of the campaign should be measured?
More such questions should be prepared before starting with campaign.
Be specific about your target; so that the campaign can reach its goal.
Right Colours And Simple Message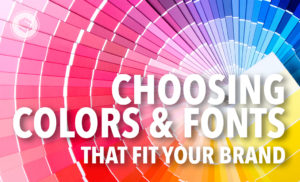 Colourful printed brand logo or image not only grabs the attention of the readers but also guides their focus on the messages.
Colours increases brand recognition.
Right colour and font must be selected during brand campaign to attract customers in great range.
Colour sets mood and helps audiences or readers to feel in a certain way about the brand.
Colours can act more powerful than words and should be used in brand campaign wisely.
Along with colours, size also matters.
A full page brand image potential than a small image of a brand at one corner of a page.
Emphasize on a single powerful message.
In print media readers focus on headlines first, so make the headline short, simple and relevant.
Short phrases are easier to digest than complicated one.
Too many images, fonts or messages can make the reading difficult.
Stick to one clear and compelling message within campaign.
Headline must carry the message regarding the product.
Simple layout must be used to fetch reader's eye easily on the brand.
Make the layout of the texts logical so that reader doesn't have to fight against the flow.
Workout A Realistic Budget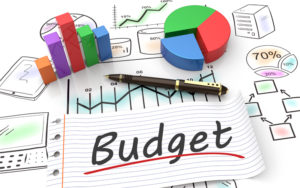 For efficient brand campaigning; a budget must be planned and it should be maintained.
The company must have a print media budget to stick to it.
Print media campaign can become very expensive; by setting a budget the company can stay within its limits. 
Know Your Target Audience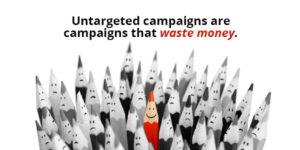 Know about whom you are targeting with your print campaign; what are their age, income and gender?
What are their likes and purchasing habits?
Campaigning on target audience yields fruitful results while untargeted campaign is the waste of money.
The success of the campaign depends upon the ability of a brand to engage and convert the people.
Never use same tactics on target audience of age group 50 and teenagers.
Study target audience properly before organising campaign for brand.
Benefits For Customers

Focus on how the brand campaigning can benefit the audience.
What the audience can expect from the product or service?
Customers care about how the features of the product will benefit their lives.
For campaigning write down the ways how your product or service can help your customers because customers don't care about the features of a product but the benefits from the product.
By mentioning the benefits of the product or service to the customers one can make the campaigning more appreciable and recognizable.
Track The Result And Take Risk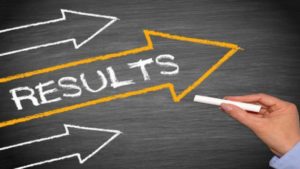 Along with above mentioned elements; it is also important to track the performance of the campaign.
By tracking the result of the campaign you can figure out is the campaign is successful or not.
Get feedback from your customers about the brand.
Provide customers discount coupon so that they can use the coupon to avail the product.
Give them something which will bring them back to you.
Provide contact numbers to the audience so that they can query about the product from the company office directly.
If print media is working well for your brand campaigning then take risk and invest more on it.
It is necessary to take risk in campaigning to get greater rewards and a higher return on investment.
While campaigning if something doesn't work; never be afraid to find the cause and be flexible to make adjustments.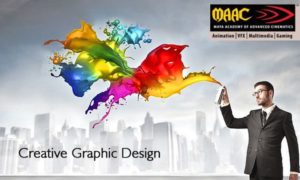 MAAC Kolkata centres offers courses in Print and Graphics Design which is highly efficient for Print Media Industry.
Under this course MAAC teaches the students about fundamentals of design and drawing, image editing, page layout, illustration and concept of graphics.
Without any hesitation contact any of our MAAC Centres to learn this creative art form.